Christopher Nolan's Oppenheimer has recruited a handful of very familiar names for its all-star cast. Deadline is now reporting Cillian Murphy – who's locked in to portray the titular American theoretical physicist: J. Robert Oppenheimer – will be joined by Robert Downey Jr as Lewis Strauss, Matt Damon as Lieutenant General Leslie Groves; with rumours Emily Blunt is in negotiations to take on the role of wife Katherine Oppenheimer, which would mark the second time the British thespian has shared a screen with Murphy after A Quiet Place: Part II (confirmation TBA).
The film is set to depict the Father of the Atom Bomb's story, more specifically his role in developing the first nuclear weapon via the Manhattan Project during World War II. Adapted from the Pulitzer Prize-winning book American Prometheus: The Triumph and Tragedy of J. Robert Oppenheimer written by Kai Bird and Martin J. Sherwin, beyond the cast members of Cillian Murphy (The Dark Knight trilogy, Inception, Dunkirk) and Matt Damon (Interstellar), Nolan is also reuniting with the following for Oppenheimer:
Cinematographer Hoyte van Hoytema (Interstellar, Dunkirk, Tenet)
Editor Jennifer Lame (Tenet; plus some non-Nolan titles such as Manchester by the Sea, Hereditary, Midsommar, Marriage Story, Judas & the Black Messiah)
Composer Ludwig Goransson (Tenet; also Creed, Black Panther, Childish Gambino's entire discography)
as well as wife / producing partner Emma Thomas and Altas Entertainment's Charles Roven
RELATED: Cillian Murphy Almost Became The Nolan Trilogy Batman
---
---
"Every time I see [Christopher Nolan] or every time we talk about doing something, we have a laugh about whether or not I'm going to be wearing a bag over my head at some point in the story," jokes Cillian Murphy.

"So it is a gag that has developed. I don't know why he insists on doing that [Laughs]."
The biggest bombshell dropped in earlier reportage surrounding Christopher Nolan's Oppenheimer wasn't the film itself nor Murphy's casting: it was which studio he'd partner with. Up until recently, the high-concept director had maintained an extremely healthy + profitable relationship with Warner Bros, producing every one of his films under its banner since Insomnia (2002) starring Al Pacino and Robin Williams. After their marriage deteriorated in an extremely public fashion, however – and following a very intense bidding war – Christopher Nolan departed for a new home at Universal, which happily met the auteur's list of demands.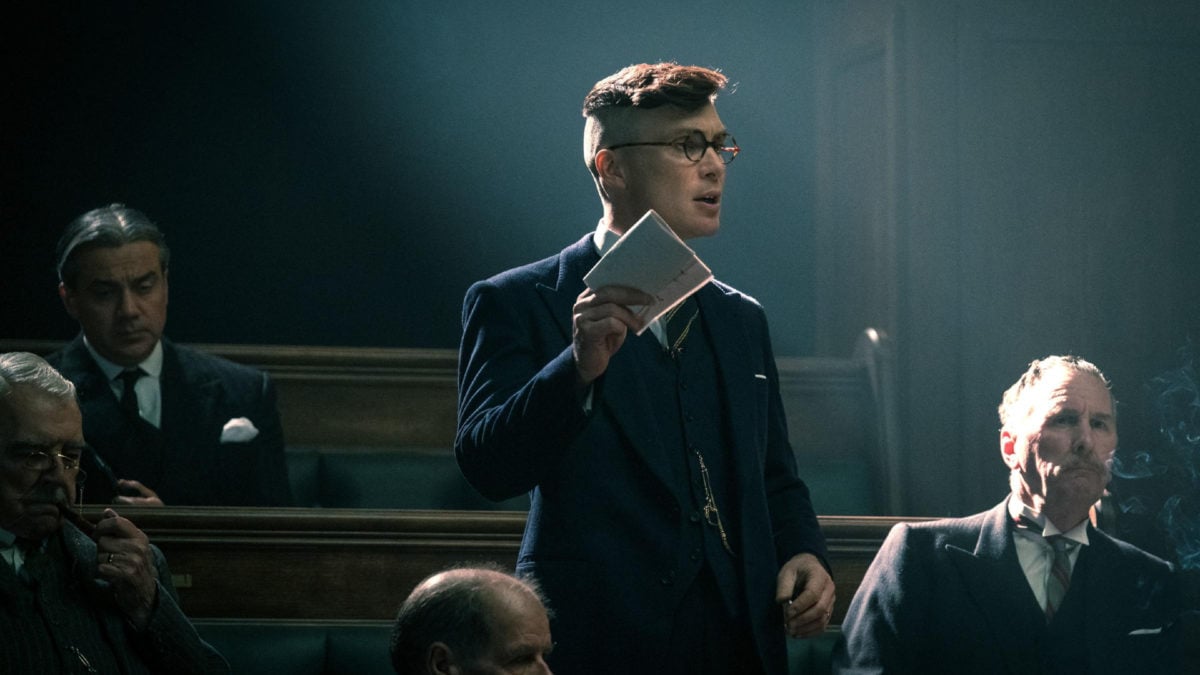 Here's the list of the topline requests Christopher Nolan will receive from Universal (all sums in USD):
$100 million production budget
$100 million marketing budget
20% of the first-dollar box office gross
Total creative control
100-day threatrical run (minimum)
Additonally, the studio will not release another movie three weeks before or three weeks after his next film hits cinemas (what's known as a "blackout period")
Oppenheimer will, of course, also be produced under Nolan's banner Syncopy, of which he jointly helms with Emma Thomas. Production is slated to kick off in earnest sometime around early 2022.
RELATED: Jake Gyllenhaal Locked & Loaded For Guy Ritchie's War Movie 'The Interpreter'
"It wasn't a negotiation," writes Borys Kit of The Hollywood Reporter.

"It was, rather, a once-in-a-generation opportunity to establish a relationship with one of the most successful and acclaimed filmmakers of the 21st century."
"Christopher Nolan and Emma Thomas' films have shattered the limits of what cinematic storytelling can achieve," says Donna Langley, Universal Filmed Entertainment Group Chairman.
---
---
"We are thrilled to be working alongside them on this exceptional and extraordinary project and are grateful for their shared passion and commitment to the theatrical experience."
Christopher Nolan's Oppenheimer starring Cillian Murphy, Robert Downey Jr, Matt Damon, and potentially Emily Blunt is scheduled for release on July 21st of 2023 – the annual slot typically saved for a Nolan flick, roughly two weeks before the anniversary of Hiroshima – stay tuned for more details on additional cast members and so forth.