Say what you will about old man Eastwood, he's still giving it a red-hot go. In the past three years, the nonagenarian has showed no signs of slowing down (creatively, that is), directing the same amount of films in the same time – and even starring in two of them. Sure, his onscreen punches don't seem to have the same 'snap' these days, but as demonstrated in the first Cry Macho trailer, the man can always go back to what he really does best: playing a seasoned operator who has seen far too much, lived far too long, and mentoring some misguided youth.
If I had to compare the upcoming drama to other Clint Eastwood flicks, it'd be somewhere between Unforgiven and the territory carved out by Million Dollar Baby and Gran Torino. In Cry Macho, the veteran of cinema portrays a bloke named Mike Milo, a grizzled one-time rodeo star and washed-up horsebreeder who appears to be at the end of his rope.
Mike takes on a job from his old boss to bring his son, Rafo (portrayed by Dwight Yoakam), home from Mexico. Forced to journey the backroads on the return trip to Texas – and during the racially understanding period of 1979, no less – the weary cowboy finds "unexpected connections" as well as his "own sense of redemption" along the way.
---
---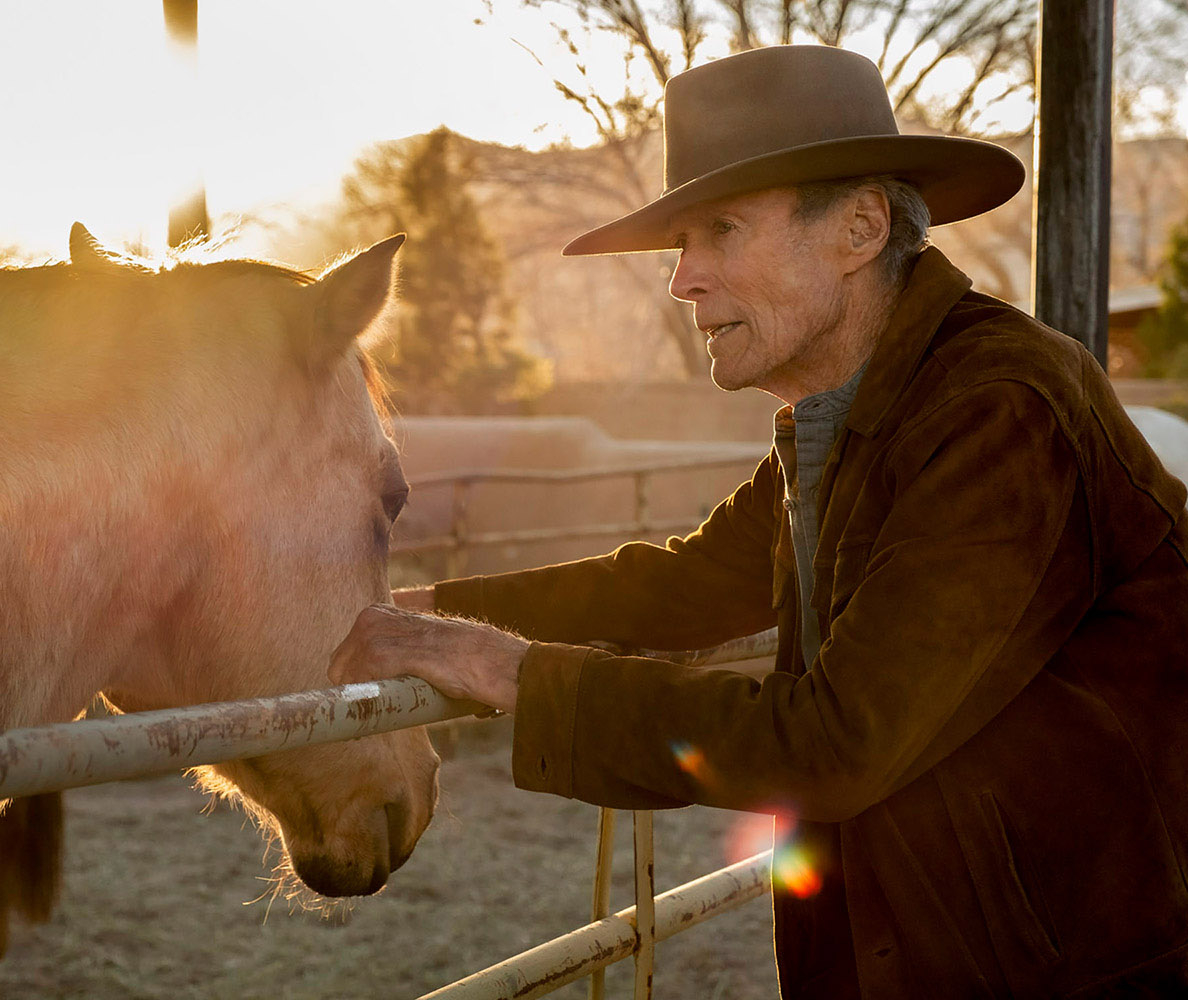 RELATED: 'Kingsman' Director Matthew Vaughn's Next Spy Film Acquired By Apple For $200 Million
"It's about a man who has been through some hard times in his life and then unexpectedly another challenge is brought to the foreground," Eastwood tells Entertainment Weekly.

"He would normally never do it but he is a man of his word. He follows through. And it starts his life over again."
Based on the 1975 novel of the same name written by N. Richard Nash, Clint Eastwood has reunited with screenwriter Nick Schenk, the latter of whom has also penned Gran Torino and The Mule (hence this film's tonal similarities to the former).
Eastwood has also enlisted the talents of previous collaborators such as Oscar-wining editor Joel Cox, who has cut most of his films from Bronco Billy to Richard Jewell and everything else in between, assistant editor David Cox, and production designer Ron Reiss. The cinematography has been achieved by Ben Davis (Layer Cake, Three Billboards Outside Ebbing, Missouri, The King's Man).
Cry Macho directed by and starring Clint Eastwood will hit Aussie cinemas on November 4th of 2021 – check out the trailer above.