The head honchos at Paramount have pulled the trigger on a very tight butthole decision by confirming Comedy Central's cult-favourite series – Workaholics – is being developed into a movie for its fledgling streaming platform Paramount+. Starring Adam DeVine as Adam DeMamp, Blake Anderson as Blake Henderson, and Anders Holm as Anders Holmvik, the Mail Order Comedy troupe are on track to reprise their roles as the TelAmeriCorp trio for some feature-length shenanigans.
Although DeVine, Anderson, and Holm had previously reunited after the show's original run for Netflix's Game Over, Man! – which certainly shared a lot of the same comedic sensibilities as their most notable collaboration, albeit with a far less successful end product – this will mark the first time the world's most entertaining college dropouts, housemates, and telemarketers have graced our screens in this regard since 2017.
While Kyle Newacheck – another member of the Mail Order Comedy troupe – has signed on to return as drug dealer Kyle Hevacheck, it's unclear whether Jillian Bell will revisit her role as wildcard colleague Jillian Belk, Erik Griffin as Montez Walker, or Maribeth Monroe as high-strung boss Alice Murphy.
---
---
RELATED: 'Rick & Morty' Season 7 Is Already Being Written
Similar to another long-awaited follow-up produced by a streaming service for some chuckles, the Workaholics movie will be quite timely in its subject matter, exploring what it's like to work through the pandemic. According to the President of MTV Entertainment Group Chris McCarthy, it'll also lay the foundation for a sequel Workaholics series:
"You may begin to see the seeding of a next generation of cast for what a new Workaholics could look like."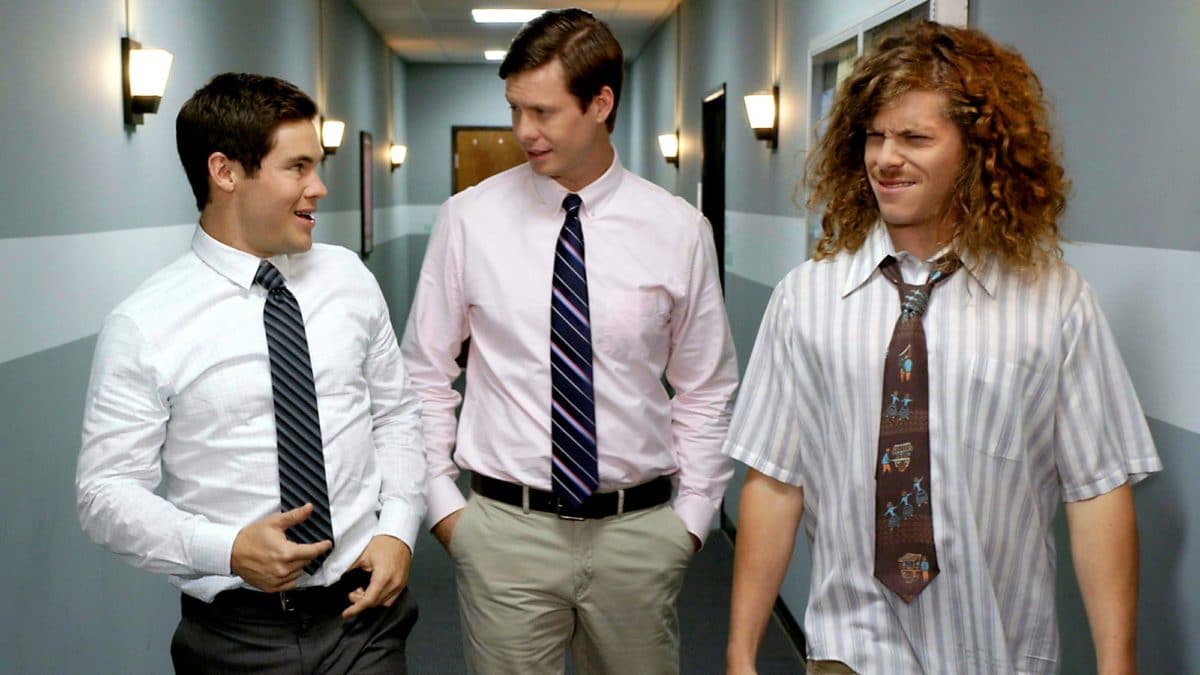 But this won't be the sole Comedy Central revival hitting Paramount+. Other properties you'll soon be able to expect include the new Beavis & Butt-Head movie, Reno 911! (which had briefly found a second home at the now-defunct content platform Quibi), Inside Amy Schumer, even The Daily Show with Trevor Noah. As McCarthy told Vulture earlier this week, the Comedy Central hub "will define comedy" on Paramount+.
RELATED: 'Yellowstone' Prequel Series Has Just Been Confirmed
"It will serve as an anchor for the audience… [telling them] that this is the home for all the comedy content within the service, both iconic franchises and brand-new stuff,"
The Paramount+ streaming service is scheduled to debut on March 4th, providing access to theatrical films licensed to EPIX via Paramount Pictures – as well as from other studios – in the coming months thanks to a newly-formed partnership substantiated by "mutually beneficial terms".
---
---
"We are excited to expand our long-standing partnership with Paramount Pictures, and look forward to continuing to bring its quality film slate to EPIX audiences," says Michael Wright, President of EPIX.
"Together, we will continue to elevate the consumer experience and bring audiences better entertainment options than ever before," says Dan Cohen, President of ViacomCBS Global Distribution Group.