Ahead of The Sopranos prequel finally releasing next month, director Alan Taylor has revealed a sequel to The Many Saints of Newark may already be in the works. Yes, you read that correctly – the Tony Soprano origin story might not be a one-and-done affair.
According to The Hollywood Reporter, in a recent interview with Alan Taylor, the seasoned HBO creative spoke about a conversation between himself and film screenwriter/series creator, David Chase.

"David said something that sounded like he was talking about [making more content]," explains Taylor.

"I said, 'Wait.. wait… are you talking about a sequel?' And he said, 'Maybe.'"
THR added that The Sopranos prequel feels like a high-budget pilot for a series that doesn't exist yet; pointing out how HBO Max could conceivably dump an entire sanitation truck full of cash on such an endeavour (not just another feature-length sequel). But it'll all hinge on the critical and commercial reception of The Many Saints of Newark. Meaning if you want it to happen, you better head to theatres, stream that shit on repeat, and scoop up all the associated merchandising that comes.
---
---
RELATED: 'The Sopranos' Creator David Chase Is Working On A New HBO Drama
Here's the official synopsis for The Many Saints of Newark (courtesy of Warner Bros.):
Young Anthony Soprano (portrayed by Michael Gandolfini) is growing up in one of the most tumultuous eras in Newark's history – becoming a man just as rival gangsters begin to rise up and challenge the all-powerful DiMeo crime family's hold over the increasingly race-torn city.
Caught up in the changing times is the uncle he idolises and father of his future nephew Christopher, Dickie Moltisanti (portrayed by Alessandro Nivola), who struggles to manage both his professional and personal responsibilities – and whose influence over his impressionable nephew will help make the teenager into the all-powerful mob boss we'll later come to know: Tony Soprano.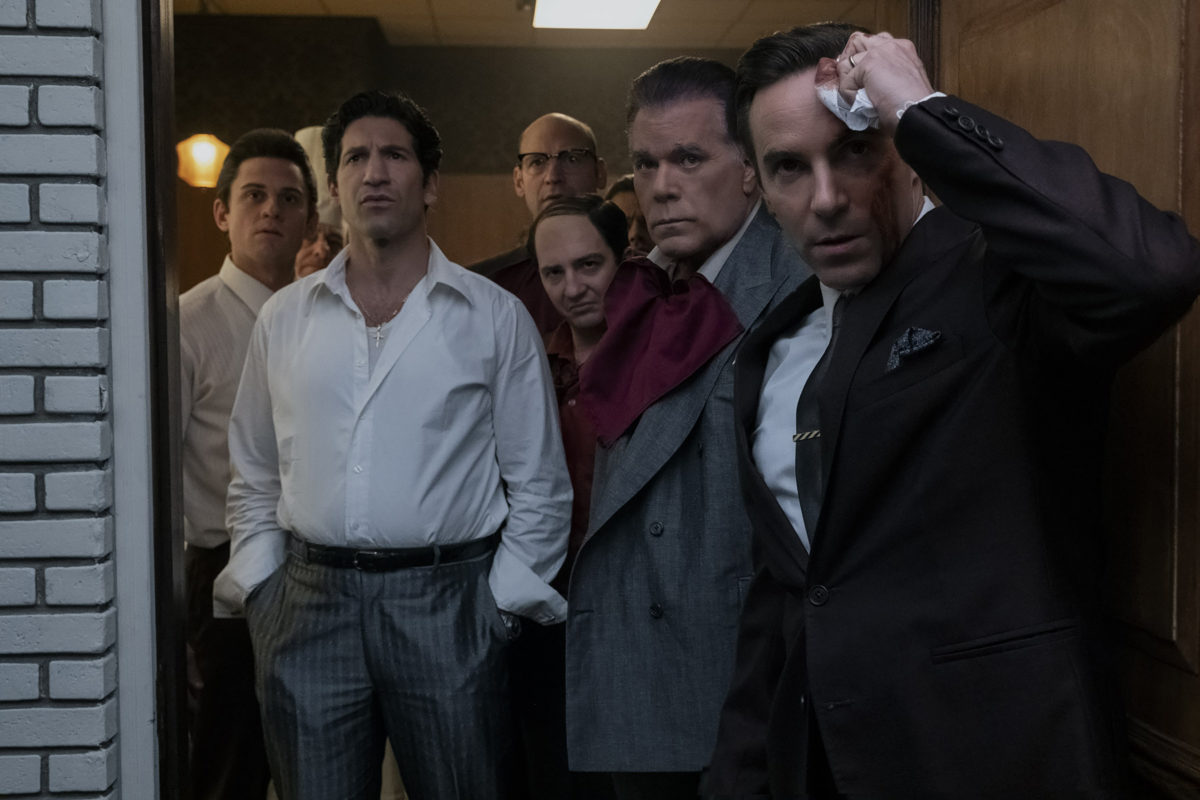 "The thing that was most exciting – making the movie with Michael Gandolfini, James Gandolfini's son," Jon Bernthal – who portrays Giovanni "Johnny Boy" Soprano (father of Tony Soprano) – told BH exclusively during a recent interview promoting Taylor Sheridan's Those Who Wish Me Dead.
"It's beautiful that they've kept it in the family to play Tony Soprano. I think Michael is an unbelievable talent. He has a beautiful heart, he went about this in such a beautiful way. Being able to play his dad and go on this journey with him – of him getting closer to his father – is something I'm proud to be a part of. I think he's going to do great."
RELATED: Michael Gandolfini Recorded 4 Hours Of Tony Soprano Dialogue To Prepare For 'The Many Saints Of Newark'
---
---
"I've known Michael since he was a baby – he was born shortly after my son and he's a great kid," original series star Michael Imperioli told BH exclusively during another interview late last year.
"I haven't seen him act, but I know David [Chase] made sure he auditioned for the role of Tony, and David worked to make sure he was right. He wanted the right fit, it wasn't a case of simply getting the gig because he is Jim's son."
Joining the Michael Gandolfini, Alessandro Nivola, and Jon Bernthal will be Vera Farmiga as mother Livia Soprano, Corey Stoll as uncle Junior Soprano, John Magaro as Silvio Dante, Billy Magnussen as Paulie "Walnuts" Gualtieri, as well as genre veteran Ray Liotta, Lesli Odom Jr., and even Joey "Coco" Diaz for some reason. Once again, the screenplay has been written by series creator David Chase and the production helmed by series director Alan Taylor (The West Wing, Deadwood, Mad Men, Boardwalk Empire, Game of Thrones).
The Many Saints of Newark will hit Aussie cinemas on September 23rd.