Fight Club director David Fincher has revealed how "spectacular" Sacha Baron Cohen was as Queen frontman Freddie Mercury in the since-abandoned version of Bohemian Rhapsody he was once set to helm before Bryan Singer stepped in (only to later be replaced by Stephen Frears).
Speaking on the latest episode of The Director's Cut podcast alongside The Social Network collaborator Aaron Sorkin – who has worked with the man behind Borat in his Netflix historical drama, The Trial of the Chicago 7 – here's what Fincher had to says:
"He's so deft and specific… He's such an intellect about the things he's doing. He's so thoughtful. He's so quiet and thoughtful and chooses his words so specifically."
---
---
RELATED: 'Borat 2' Has Been Nominated For An Oscar
The conversation then turned to the physical resemblance between Sacha Baron Cohen and Freddie Mercury, with Fincher asking Sorkin whether he'd seen the test images firsthand. Sorkin admitted he hadn't, which prompted Fincher to offer the following:
"Dude, you have to see… these photos are spectacular."
In what we're willing to call one of the greatest tragedies in modern cinema, Sacha Baron Cohen would depart from the project due to creative differences. The reason? According to Stephen Frears, in line with Baron Cohen's unapologetic and no-holds-barred ethos, he wanted to produce an "outrageous" and "gritty R-rated tell-all" film. Band members Brian May and Roger Taylor famously sounded their objections in a rather veiled manner.
"Sacha wanted to make a very outrageous film, which I would imagine Freddie Mercury would have approved of," says Frears.
"Outrageous in terms of his homosexuality and outrageous in terms of endless naked scenes. Sacha loved all of that."
"You could always tell there would be trouble with the rest of the band. Because [Sacha] was so outrageous and they weren't. They were much more conventional."
---
---
"There are amazing stories about Freddie Mercury," Baron Cohen himself explained back in 2018.

"The guy was wild. There are stories of little people with plates of cocaine on their heads walking around a party. They wanted to protect their legacy as a band."
RELATED: David Fincher Signs Exclusive 4-Year Deal With Netflix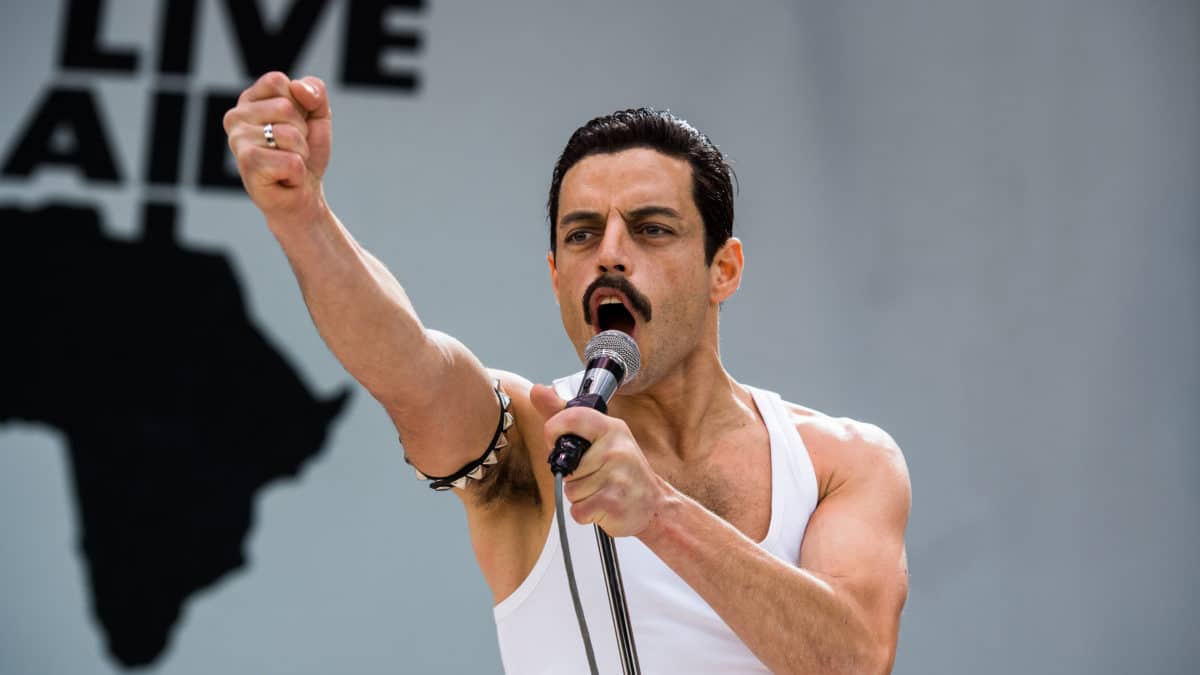 Eventually, the production landed on Rami Malek for the role, fielding plenty of critical acclaim. In 2019, the Mr Robot actor swept up the Golden Globe, BAFTA, and Academy Awards for Best Actor across all three ceremonies.
Of course, Sacha Baron Cohen might not be going home empty-handed in the accolade department after this year given his nominations for portraying Abbie Hoffman in Sorkin's The Trial of the Chicago 7 and a smattering for Amazon Prime Video's Borat 2 – also known as Borat Subsequent Moviefilm: Gift of Pornographic Monkey to Vice Premier Mikhael Pence to Make Benefit Recently Diminished Nation of Kazakhstan – of which he starred in and wrote.
Listen to the original conversation between David Fincher and Aaron Sorkin below.