In a move that many have been anticipating, Disney and Lucasfilm have officially announced the Star Wars: The High Republic saga. The next full-scale undertaking involving the galaxy far, far away following the conclusion of the Skywalker saga, which has dominated pop culture for the past forty-three years.
Star Wars: The High Republic will be set 200 years before The Phantom Menace, exploring a time when the Jedi Order was flourishing as the guardians of peace and justice throughout the Galactic Empire. According to Lucasfilm Vice President, James Waugh:
"This was a golden age for the Jedi, and also a time of galactic expansion in the Outer Rim. So expect there to be rich tales of exploration; charting out the galaxy, meeting new cultures, and discovering what pioneer life in the Outer Rim was like. This is an incredible sandbox for our storytellers to play in, both within publishing and beyond, and we can't wait to see the great fiction they build within it."

---

---
The age of heroes. The height of Jedi power. And the very peak of Jedi existence prior to their mass culling during Order 66. In other words, the perfect way to build upon Star Wars' already expansive mythology.
The Jedi's adversaries this time around are the "Nihils", described to be space Vikings who live by the creed, "You can't take it with you, but we can take it from you." Essentially barbarians who serve no higher purpose beyond their own desires.
The initial phase for Star Wars: The High Republic involves releasing a series of novels and comic books. Currently, there is no word on whether fans of the franchise will see this on the big or small screen. But knowing Disney and Lucasfilm's insatiable appetite for producing Star Wars content lately, I think it's safe to assume a screen adaptation or two is on the cards.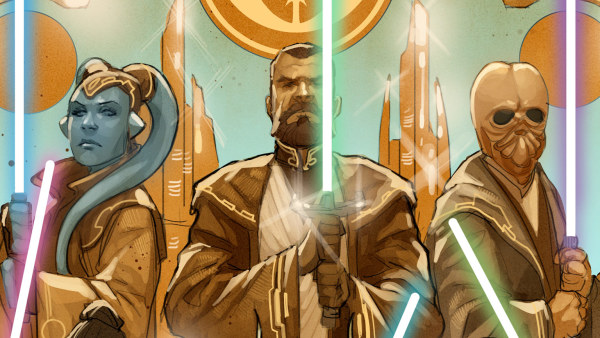 More to come on this.
Want to revisit the Star Wars universe? Head over to Disney+.
RELATED: Disney+ Releases The First Trailer For 'Star Wars: The Clone Wars'.
---
---