As theatres remain shut here in Australia, domestic Marvel fans will undoubtedly be googling "How to watch Shang-Chi & The Legend Of The Ten Rings." After all, the damn movie was filmed right here in our very own country. It's only right we get a preview of Simu Liu's titular Shang-Chi duke it out with the legendary Hong Kong actor Tony Leung's Wenwu, right? The good news is, regardless of whether your local Event Cinema rolls out the red carpet for everyday punters in the coming months, you'll be able to stream it free of charge on Disney+ Day (November 12th).
Granted, it might be a bit of a struggle to watch more than two months after its initial premiere date of September 3rd, but free is free, and Disney+ seems pretty intent on rewarding your patience as it celebrates the platform's two-year anniversary. While it might not exactly sit within the realm of your care, taste, or general scope of attention, Jungle Cruise starring Dwayne Johnson and Emily Blunt will also be made available to stream at no additional cost for subscribers; arriving with a special involving the "origins and legacy" of iconic Star Wars character Boba Fett – probably to generate hype for the coming spin-off series – another special commemorating the Marvel Cinematic Universe with "an exciting look towards the future" (read: MCU Phase 4), as well as a brand new Home Alone movie titled Home Sweet Home Alone.
RELATED: 'Obi-Wan Kenobi' Series Has Officially Completed Filming
---
---
According to The Verge, other Disney+ Day releases will include the following:
The first five episodes of The World According to Jeff Goldblum season 2
A new short starring The Simpsons characters paying tribute to Disney+'s marquee brands
A new series of shorts titled Olaf Presents
A new short animated by Pixar titled Ciao Alberto starring characters from Luca
As well as the streaming debut of "beloved and award-winning shorts" such as Frozen Fever, Paperman, Get A Horse!, & more
Unlike Black Widow – i.e. Marvel's other major feature-length film of 2021 – Shang-Chi & The Legend Of The Ten Rings won't be receiving a limited video-on-demand release between the 45-day window and its streaming debut, instead opting to extend the time between hitting theatres and hitting associated VOD platforms. The reason? It's actually making a decent bit of coin.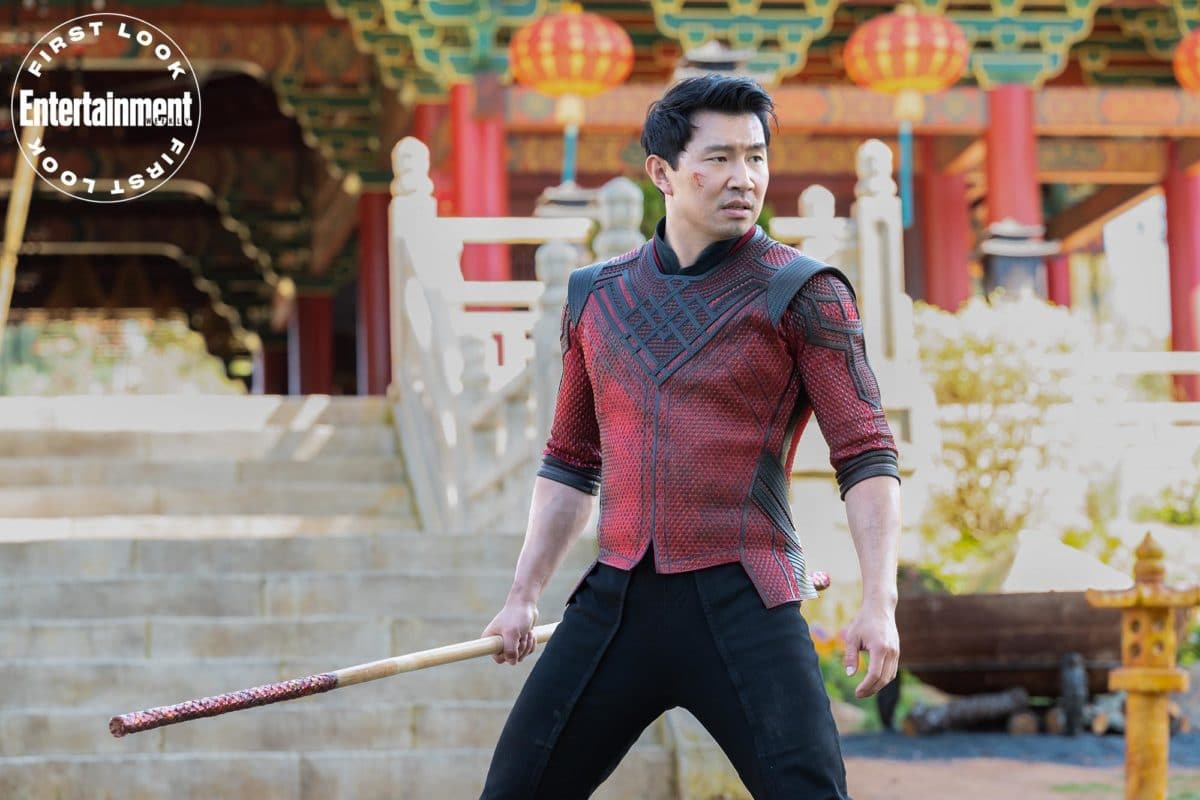 Shang-Chi & The Legend Of The Ten Rings has managed to earn US$177 million (AU$244 million) in the US and US$305 million (AU$420 million) worldwide. And keep in mind this is before it premieres in the film's biggest potential theatrical market of China, where its government approval is still pending.
"Simultaneous release cannibalises ticket sales in favour of streaming-service viewership, or sales if it's a premium offering," John Fithian, CEO of the National Association of Theatre Owners, tells Business Insider.
"The bigger problem, though, is piracy… When a movie is released simultaneously to a streaming service, a pristine copy of that movie is made available day one that it's in cinemas."
Given how Shang-Chi & The Legend Of The Ten Rings has apparently been pirated far less than Black Widow thus far, in addition to the numbers it's currently generating, many speculate it'll outperform the Scarlett Johansson and Florence Pugh-led affair by a healthy financial margin.
RELATED: National Treasure TV Series Confirmed For Disney+
---
---
Shang-Chi & The Legend Of The Ten Rings follows Xu Shang-Chi / Shaun (portrayed by Simu Liu), who is forced to confront a past he has failed to escape. Drawn back into the mysterious Ten Rings organisation led by his father and warlord Xu Wenwu (portrayed by Tony Leung), the fate of the world hinges on discovering a mythical village that guards this realm from a darker, otherworldly presence.
Liu and Leung are joined by Awkwafina, Michelle Yeoh, as well as Fala Chen, Meng'er Zhang, Florian Munteanu, and Ronny Chieng. Shang-Chi & The Legend Of The Ten Rings is directed by Destin Daniel Cretton – who has previously helmed films such as Short Term, The Glass Castle, and Just Mercy; the first and third incidentally starring other A-list names from Marvel's talent roster: Brie Larson (Captain Marvel) and Michael B. Jordan (Black Panther).
In terms of story, the Marvel property has been adapted for screens by a collaboration of Destin Daniel Cretton himself, David Callaham (The Expendables, Zombieland: Double Tap, Mortal Kombat), alongside longtime creative partner to Cretton, Andrew Lanham; the latter of whom has also contributed to The Glass Castle and Just Mercy.
How to watch Shang-Chi & The Legend Of The Ten Rings in Australia
Sign up for a Disney+ subscription here.
Fire it up on Disney Plus Day (November 12th) free of additional charge.
Watch to your heart's content.