Super Bowl LVI has kicked off to a flying start, and by that I mean the first of many hotly-anticipated movie + TV trailers have already been receiving some air time. The most notable one so far previews Sam Raimi's incredibly ambitious, grand-scale crossover event Doctor Strange In The Multiverse Of Madness starring Benedict Cumberbatch, setting the tone for Phase Four of the Marvel Cinematic Universe.
In the aftermath of WandaVision, Loki, and Spider-Man: No Way Home, the doors of the multiverse are now wide open, and Cumberbatch's Dr Stephen Strange must prevent existence itself from unravelling. No deed – good or otherwise – goes unpunished, and suffice it to say, consequences will be plentiful for meddling with the fabric of reality. The Master of the Mystic Arts enlists the help of Sorcerer Supreme Wong (portrayed by Benedict Wong), former Avenger Wanda Maximoff / Scarlet Witch (portrayed by Elizabeth Olsen), and superhuman brawler America Chavez (portrayed by Xochitl Gomez).
As you can imagine, the task won't be without its fair share of obstacles. Chiwetel Ejiofor's Karl Mordo, for one, has returned to hunt down his former apprentice in Doctor Strange – continuing his own personal crusade to purge the world of sorcerers (there's "too much magic" in the world, apparently). But the biggest threat to Strange will be… himself. An evil variant of himself, that is. Not in the philosophical sense, although there's an argument to be made he was his own undoing. As well as a "mysterious new adversary."
---
---
RELATED: Bloody Hell… Have You Seen Disney+'s 'Moon Knight' Trailer?
Casting rumours have plagued Doctor Strange In The Multiverse Of Madness' since it was announced; which obviously ramped up since the casting rumours surrounding Spider-Man: No Way Home proved to be right on the money about Tobey Maguire and Andrew Garfield reprising their roles as alternate versions of Tom Holland's Peter Parker / Spider-Man.
It also doesn't help director Sam Raimi helmed the original Spider-Man trilogy fronted by Maguire while screenwriter Michael Waldron penned Loki. Nor does it help The Hollywood Reporter revealed extensive reshoots occurred to have "more fun with the multiverse" by adding way more cameo appearances and variants of established characters a la No Way Home and Loki.
"Marvel's been a great team to work with. [They're] super professional and have supported me every step of the way [but] one thing I know about the Marvel team is they won't stop," says Sam Raimi.
"They'll keep pushing it until it's as close to being great as it could."
Here's everyone else we might see in Doctor Strange In The Multiverse Of Madness (again, I cannot stress this enough… all unconfirmed):
Tom Hiddleston as Loki
Sophia Di Martino as Sylvie Laufeydottir
Own Wilson as Mobius
Lashana Lynch as Maria Rambeau
Teyonah Parris as Monica Rambeau / Spectrum
Patrick Stewart or James McAvoy as Charles Xavier / Professor X (UPDATE: Stewart has been identified as the voice in the trailer who says, "We should tell him the truth.")
Ian McKellen or Michael Fassbender as Eric Magnus Lehnsherr / Magneto
Hugh Jackman as James "Logan" Howlett / Wolverine
Hayley Atwell as Peggy Carter / Captain Carter
Chris Evas as Steve Rogers / Hydra Captain America
Tom Cruise as Tony Stark / Iron Man Variant
John Kransinski as Reed Richards / Mr Fantastic
Tobey Maguire as Peter Parker / Spider-Man
Ryan Reynolds as Deadpool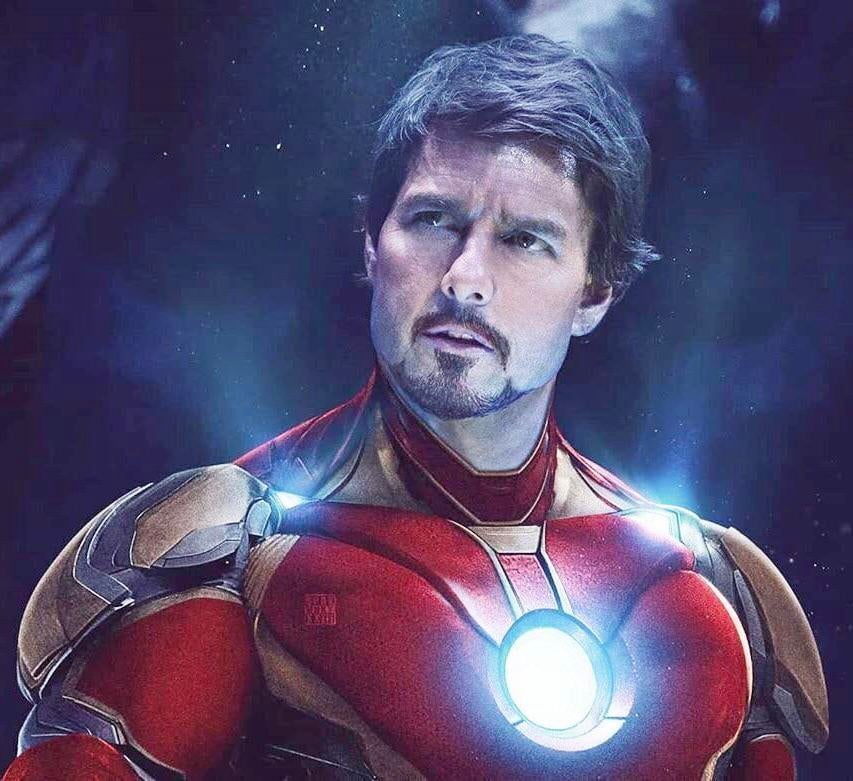 Doctor Strange In The Multiverse Of Madness hits Australian theatres on May 5th of 2022 – check out the latest trailer above (and the first one played after the Spider-Man: No Way Home credits here).
---
---