Before Australia has even gotten the opportunity to experience Denis Villeneuve's magnum opus, Legendary Entertainment and Warner Bros has officially – not to mention, quite unsurprisingly – approved Dune: Part 2 with a scheduled release date of October 20th in 2023.
The sci-fi epic is winning on every front that matters: hype, commercial, and critics. Opening in certain markets this past weekend – both theatrical and streaming – the Timothée Chalamet-led film has earned over US$41 million over in the US and near US$225 million globally (roughly in line with Warner Bros' initial projections). And then there's the matter of the eight-minute standing ovation it received during its world premiere at the Venice Film Festival. Even without witnessing it firsthand, it's hard to imagine a timeline where a Dune sequel wasn't inevitable.
"I wanted at the beginning to do the two parts simultaneously," Denis Villeneuve previously told Variety.

"For several reasons, it didn't happen, and I agreed to the challenge of making Part One and then wait to see if the movie rings enough enthusiasm."
---
---
RELATED: 'Dune' Receives 8-Minute Standing Ovation At World Premiere
"I just received news from Legendary that we are officially moving forward with Dune: Part Two," the director later added.
"It was a dream of mine to adapt Frank Herbert's Dune – and I have the fans, the cast, and crew, Legendary and Warner Bros to thank for supporting this dream."
"This is only the beginning."
"The story in itself sets up for a sequel," says Ann Sarnoff, CEO of Warner Bros.
"The production is so amazing and the storytelling is so compelling that it's not going to be judged on box office alone."
---
---
Given the Frank Herbert novel's troubled history of being translated onto screens – earning itself a place among the most "impossible" books to adapt, next to Infinite Jest by David Foster Wallace and Ulysses by James Joyce – many were understandably exercising a measure of caution. If anyone was going to meet expectations, however, it'd be an auteur like Denis Villeneuve; in "dazzling", "spectacular", and "out-of-this-world" fashion.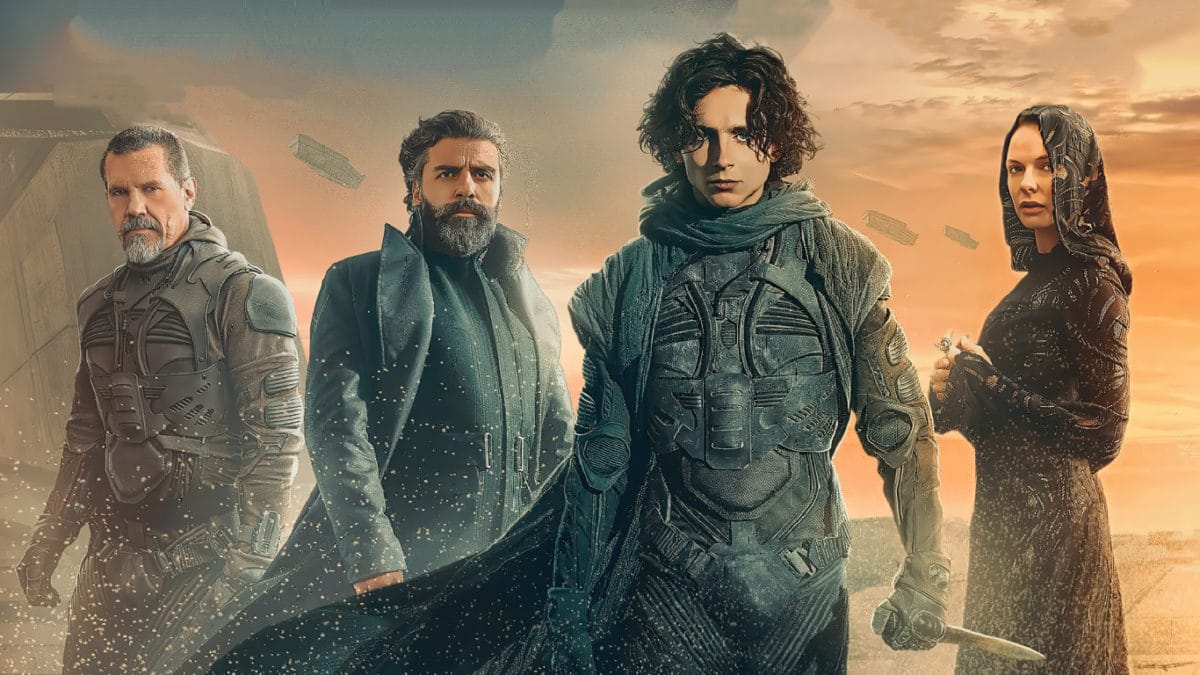 In addition to Timothée Chalamet as Paul Atreides, Dune will star Oscar Isaac as Duke Leto Atreides, Rebecca Ferguson as Lady Jessica, Josh Brolin as Gurney Halleck – House Atreides' weapons master, mentor to Paul; Jason Momoa as Duncan Idaho – House Atreides' swordmaster, another mentor to Paul; Stellan Skarsgard as Baron Vladimir Harkonnen – the man formerly charged with supervising planet Arrakis, sworn enemy of Leto; Dave Bautista as Glossu Rabban – Baron Harkonnen's nephew, the physical type of adversary; Zendaya as Chani – Paul's mysterious native Arrakis love interest; and Javier Bardem as Stilgar – leader of the native Arakis tribe.
Adapted for screens by a collaboration of Villeneuve himself, Jon Spaihts (Prometheus, Doctor Strange, Passengers), and Eric Roth (Forrest Gump, The Insider, A Star Is Born); the cinematography has been accomplished by Greig Fraser – who you will have probably encountered in Zero Dark Thirty, Rogue One: A Star Wars Story, and soon enough in Matt Reeves' The Batman. Hans Zimmer has composed the score after turning down Tenet for this gig.
Dune: Part 1 is currently slated for a December 2nd release date here in Australia; Dune: Part 2 is set for October 20th of 2023.