Excitement is palpable for the live-action Borderlands movie directed by Quentin Tarantino's protégé, Eli Roth – best known for portraying Donny "The Bear Jew" Donowitz in Tarantino's Inglorious Basterds. And after a three-month production stint in Hungary of all places, we've received confirmation that shooting has officially been completed alongside a first-look image of the video game franchise's most iconic mascot Claptrap (portrayed by Jack Black) holding an actual clapper.
Considerable investment was always expected for a tentpole project of this magnitude, but no one could have possible anticipated the motley crew of A-list talent the Borderlands movie would land. Roth and Black aside, the upcoming feature-length affair will see none other than Australia's Academy Award-winning thespian, Cate Blanchett, in the main role of Lilith – one of the game's six "Sirens" who leads the vault hunters.
Audiences can also expect the likes of heavyweight comedic talent Kevin Hart as ex-soldier Roland, 80s icon Jamie Lee Curtis as Tannis, along with Ariana Greenblatt as the pint-sized Tiny Tina, Florian Munteanu as Tiny Tina's bodyguard Krieg, Edgar Ramirez as Atlas, Bobby Lee as Larry, and plenty more.
---
---
RELATED: 'Ghost Of Tsushima' Movie Officially In Development With 'John Wick' Director
If the list of actors we just rattled off doesn't instill any confidence in you, perhaps the operators toiling away behind-the-scenes will. Director Eli Roth has been working from a screenplay penned by the ever-versatile Craig Mazin.
Mazin is credited with writing low-brow yet zany flicks such as both the Scary Movie and Hangover sequels, before undergoing a Matthew McConaughey-level career renaissance by creating HBO's critically-acclaimed Chernobyl; now on track to helm the same network's own highly-anticipated video game adaptation The Last Of Us starring Bella Ramsey and Pedro Pascal. Gearbox founder Randy Pitchford and Take-Two Interactive's Strauss Zelnick have signed on to executive produce and ensure their original product won't be diluted/bastardised on the big screen.
"It really feels like a perfect storm of creators coming together," says Roth.
"We are out to make a new classic, one which the fans of the game will love, but also one which will find new audiences globally."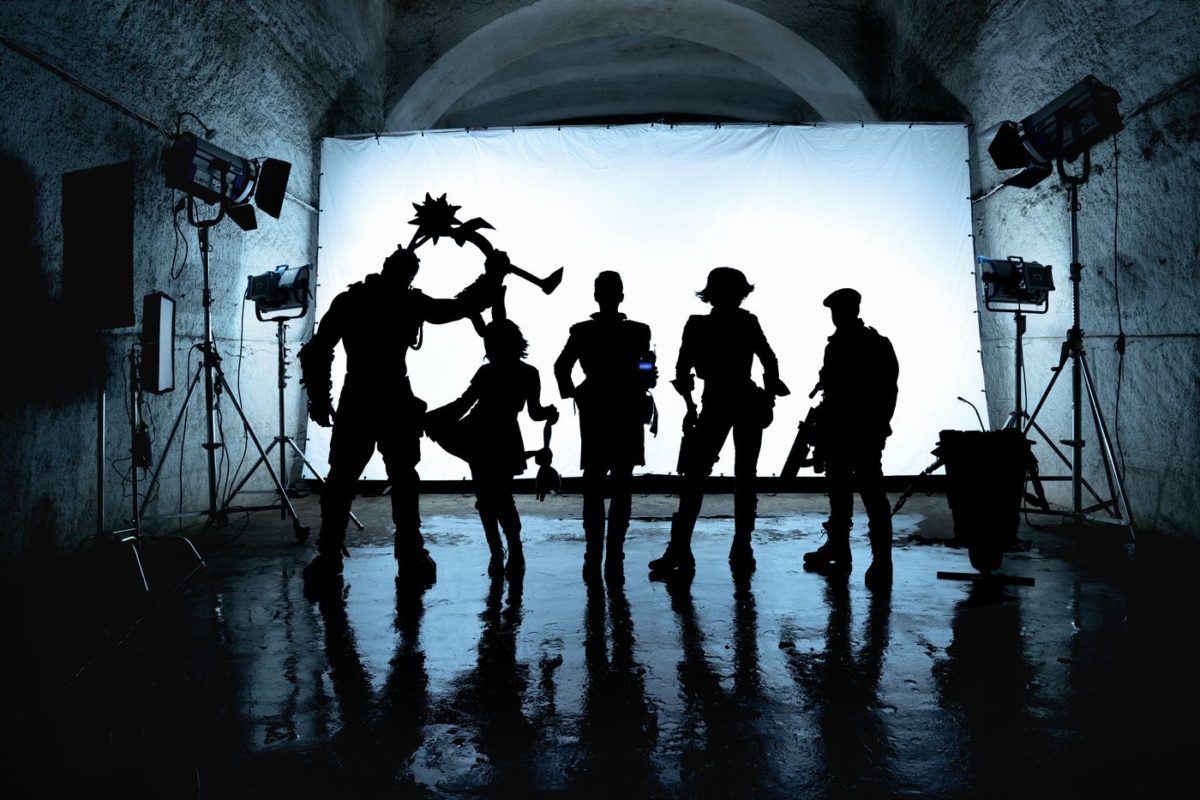 RELATED: Jesus Christ… A 'Saints Row' Movie Is Actually Happening
---
---
Currently, no release date for Eli Roth's Borderlands movie starring Cate Blanchett, Kevin Hart, Jack Black, and Jamie Lee Curtis has been announced. In light of the most recent development you're reading about at this moment, early-to-mid 2022 appears to be the most likely timeframe.
Check out the plot synopsis below:
Lilith (portrayed by Cate Blanchett) – an infamous outlaw with a mysterious past – reluctantly returns to her home planet of Pandora to find the missing daughter of the universe's most powerful S.O.B., Atlas (portrayed by Edgar Ramirez).
Lilith forms an alliance with an unexpected team – Roland (portrayed by Kevin Hart), a former elite mercenary now desperate for redemption; Tiny Tina (portrayed by Ariana Greenblatt), a feral pre-teen demolitionist; Krieg (portrayed by Florian Munteanu), Tina's musclebound, rhetorically-challenged protector; Tannis (portrayed by Jamie Lee Curtis), the scientist with a tenuous grip on sanity; and Claptrap (portrayed by Jack Black), a persistently wise-ass robot.