Being one of the most desired women in this day and age has its highs, but with these highs comes some serious lows. And when I say low, I really mean low. Constantly having people fumbling for your attention must be tiring, many mistaking a pretty face for an open invitation. Plus the sheer levels of thirst you'd be facing at all sides day in/day out would also get old pretty quickly.
Emily Ratajkowski is no stranger to any of this. It's just something that comes with the territory of being an internationally successful model. We can only imagine the sheer volume of sloppy attempts she'd have to endure from legions of blokes delusional enough to think their half-assed come ons would actually work. So what's the worst line you could ever lob at Ms. Ratajkowski's way? Apparently, it's:
Harmless, though terribly transparent. 5.5/10 for courage, 4/10 for the effort, 1/10 for creativity. But this is just the tip of the DM polluted iceberg. As the good folks over at D'Marge found out in a playful bit of social research, the quality of shots gets significantly poorer.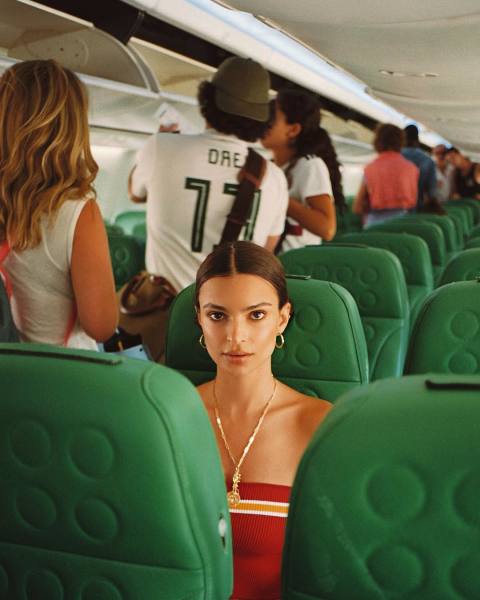 The picture above was posted on their Instagram with the caption, "What's your opener?". Here are some of the highlights, or rather, lowlights scraped from the bottom/sides/dirt patch under the base of the 'gram barrel:
Eye roll material.
Ambitious… but unsubtle.
See above.
Bold but crude.
---
---
Half a step above "send bobs nd vagene."
Oh real shit?
Nice.
My favourite. A classic.
Granted, some of these are more serious than others though it's safe to say the overall standard is somewhat… lacking. Ranging from the unimaginative to the plain creepy, I think we can all agree the male population could do better.
Leave your best pick-up line in the comments section.
Related: Let Emily Ratajkowski take you on a tour of her LA loft & take yourself on a holiday with with Emily Ratajkowski.