It almost sounds fantastical enough to be the set up for a corny punchline. An Oscar-nominated Hollywood A-lister, a former F1 driver, and an ex-world number one tennis player walk into a Melbourne restaurant… only it's very real. And here's what you need to know.
Eric Bana, Mark Webber, and Pat Rafter have just announced the joint auction of a very special opportunity – an intimate dinner with all three gentlemen at EZARD. Going towards the highest bidder, all proceeds will be directed to those affected by the country's unprecedented bushfires, and begin the process of rebuilding.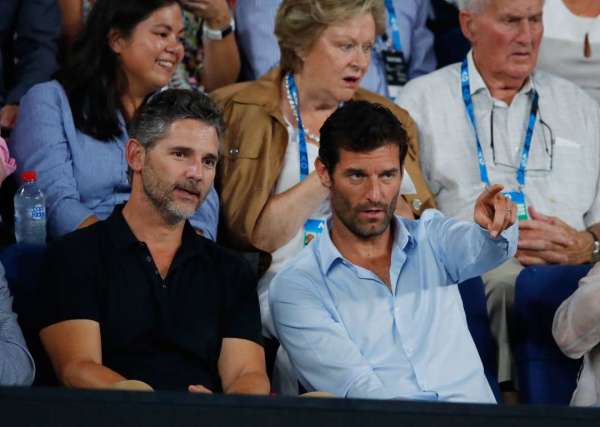 The three Aussies have teamed up with the restaurateurs behind EZARD, Teage and Tina Ezard, to offer this once-in-a-lifetime experience. Donating both their time and an exclusive seven-course degustation paired with wine, the winner of this hot ticket item will also be able to bring a group of twelve along to share the night (friends, family, business associates, etc.).
---
---
"Like everyone, we have been saddened by the devastation and loss caused by the bushfires across Australia," says Bana, Webber, and Rafter in a public statement.
"In addition to what we are doing individually, the three of us have teamed up together to host a fun laid-back dinner for the highest bidder. We are grateful for the work the Red Cross and Gippsland Emergency Relief fund are doing."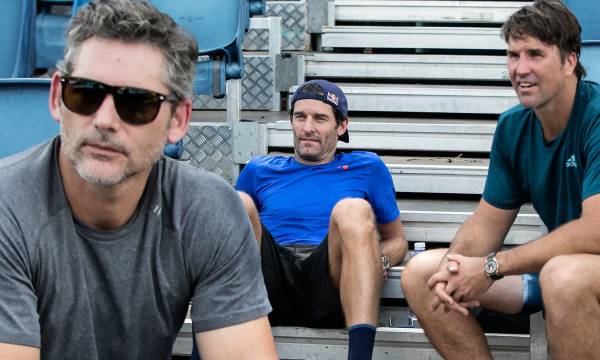 Funds will be equally split between the Australian Red Cross and Gippsland Emergency Relief Fund. As for the auction itself, it's scheduled to go live from Wednesday the 15th January at 9AM. The only condition is that the winner must be available to dine at EZARD between January the 27th and February the 2nd of this year (the responsibility of travel to and from the venue falling upon the recipient).
You can place a bid at pickles.com.au.
RELATED: Aussie Vineyards Destroyed By Bushfires Need You To Buy Their Wines.