The world has more movies, documentaries, and what have you about Mount Everest than we collectively know what to do with. So why exactly has another Everest movie been greenlit by a studio? More importantly. why should we give a Frenchman's fuck?
For one, the joint is being helmed by "climbing nut" Doug Liman, who has most notably gave us The Bourne Identity, Edge of Tomorrow; as well as being on track to write + direct + shoot the first film ever made in outer space alongside Tom Cruise. For another, Ewan McGregor and Mark Strong are fronting this production (no further explanation necessary). And the cherry on top: this won't be another bland, generic, and flavourless story about pretty people trying to make the climb… this will be a dramatic tale about the real-life men who dared to venture what was thought to be impossible roughly a century ago, and what continues to represent the pinnacle of mountainous challenges in present day.
Screenwriter Sheldon Turner (The Longest Yard, Up In The Air, X-Men: First Class) has been tasked with adapting the best-selling Jeffrey Archer novel Paths of Glory, which is based on the true story of George Mallory and the first British expeditions to Mount Everest circa 1920s – decades before Sir Edmund Hillary and Tenzing Norgay. Both the original source material and film will also cover Mallory's relationship with Australian mountain climbing rival, George Finch. As a side note, those of you who want to avoid spoilers should refrain from Googling too much.
---
---
RELATED: 'Last Night In Soho' Is Already Being Called The Best Film Of 2021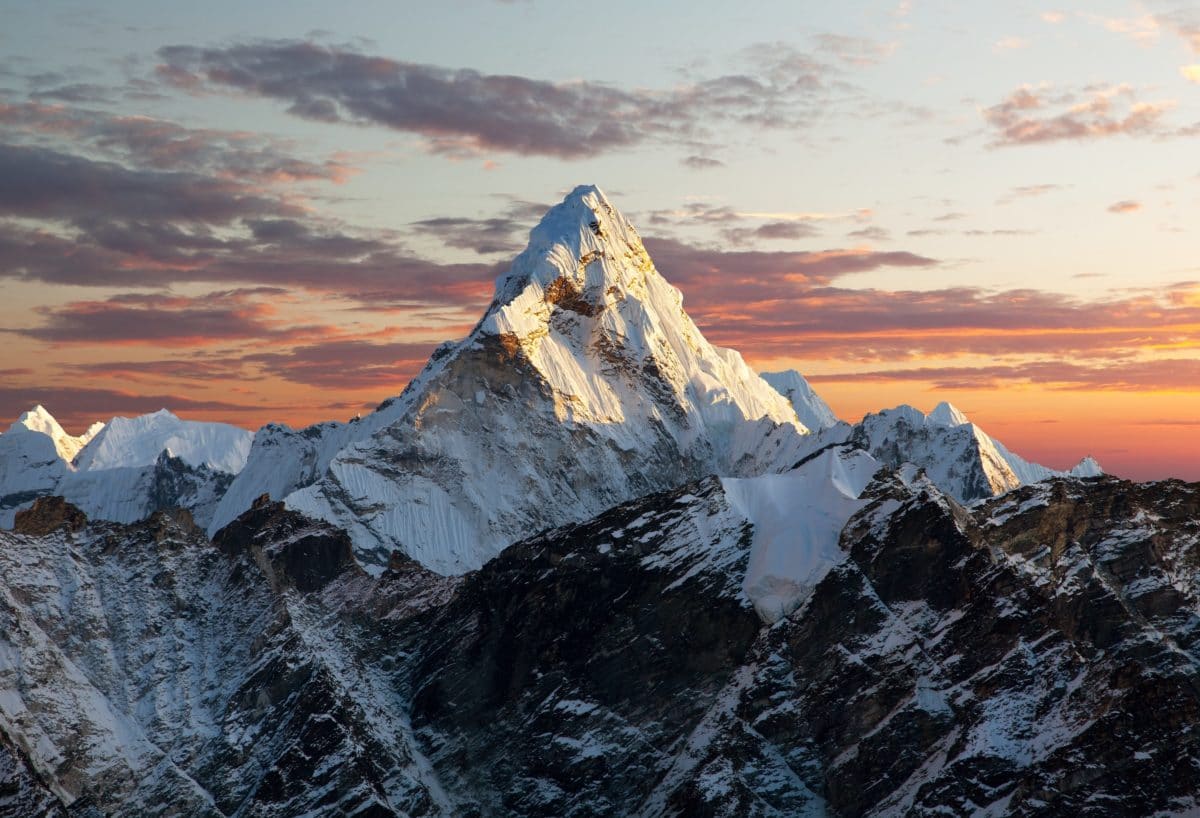 Read the official synopsis for Doug Liman's upcoming Everest movie starring Ewan McGregor, Mark Strong, and Sam Heughan below:
1921. Everest remains the very last great unconquered challenge on earth. Many have sacrificed their sanity and often their lives in the attempt to reach its fabled summit. George Mallory (portrayed by Ewan McGregor) is picked by the arrogant Arthur Hinks (portrayed by Mark Strong) of the Royal Geographic Society to scale the impossible. Following the First World War, the fading British empire is desperate for a restorative victory, but for Mallory and his rival, the eccentric Aussie George Finch (portrayed by Sam Heughan), the challenge of Everest has nothing to do with patriotism, instead it is a singular test of self.
Climbing without oxygen, to heights not even planes can reach, Mallory's successive attempts to make the summit sees a challenge become an all-consuming obsession. It leads him to abandon his beloved wife and three children for months on end, give up his job, and push his body to the limits of human endurance. Everest becomes a very real monster for Mallory, his 45 degree climb to the peak is an inhuman mix of vertigo and nerve-shredding tension, requiring all of his fearlessness and audacity. It takes everything from him for reasons he can barely articulate: because it's grander than him, it's the last empty part of the map, and as he simply puts it – 'because it's there'.
Martin Ruhe (The American, Harry Brown, Catch-22) has signed on as a cinematographer, while the Academy Award-winning T Bone Burnett (The Big Lebowski, Walk The Line, Inside Llewyn Davis, True Detective) will accomplish the score, and Oliver Scholl the production design (Batman Forever, Independence Day, Bad Boys II, Edge of Tomorrow, Spider-Man: Homecoming). Everest is set to be distributed by HanWay Films.
Doug Liman's Everest movie will begin filming in the UK and Italy starting from January 2022 – release date yet to be confirmed.