Hit Amazon series, The Boys, is back for a second season – and we just got the first taste of things to come with a juicy trailer release. The biggest takeaway? The action has not, and will not, stop. If you thought there was going to be some time to catch your breath after the events of the previous season, you're sorely mistaken.
From what we're shown in the rapid-fire onslaught of clips, devoid of full context, this season will include:
more dismemberments
more intense gore
our favourite diamond-in-the-rough vigilantes mobilising for a larger scale assault
Homelander continuing to work through his oddly sexual Mummy issues while juggling his newfound responsibilities as a father (very Freudian)
and even a glimpse of Homelander facing off with Starlight in an elevator
---
---
The release of this trailer actually comes a little unconventionally. Amazon themselves initially uploaded the video on YouTube before deciding to pull the plug and delete it altogether. Of course, nothing goes on the internet without being unseen, which is why it's currently circulating the web, and why you and I are talking about it. But it seems this time, it's here to stay for good having just been reuploaded to Amazon's official account.
The Boys stars Karl Urban, Jack Quaid, Anony Starr, Erin Moriarty, and Dominique McElligott. Season two is scheduled for release sometime in 2020, with no official word on an exact streaming date as of yet.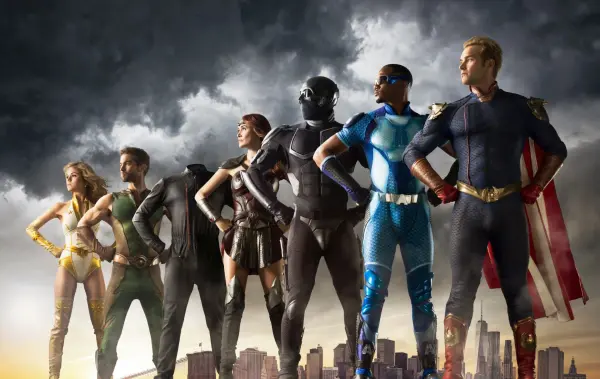 RELATED: Amazon To Release Documentary Series On Australian Cricket Team 'The Test'.