There certainly hasn't been any shortage of industry whispers regarding a sequel to Ridley Scott's legendary 2000 blockbuster Gladiator starring Russell Crowe and Joaquin Phoenix. In the two decades since the original's theatrical run, pitches for a potential Gladiator 2 have ranged from a supernatural time travel caper with appearances from Greek and Roman gods, courtesy of Nick Cave (because who else?); to a story focused on Lucius, nephew of Phoenix's Emperor Commodus, during his political rise. Oddly enough, the latest rumour surrounding Chris Hemsworth portraying the son of Crowe's Maximus Decimus Meridius – which many of you will correctly recall was last seen dead – has proven to be the most confusing of them all.
Insiders report something of a bromance has been blossoming between Hemsworth and Crowe while they film Thor: Love & Thunder, currently being directed by Taika Waititi here in Sydney. And like any good bromance, conversations have reached the stage where ordinary punters like you and I would usually start suggesting a joint podcast / opening a bar / giving stand-up comedy a try. Of course, the Hollywood A-lister equivalent involves making a sequel to one of the greatest films ever made – "carefully considering the concept" and spending "hours musing over script ideas."
RELATED: Marvel Studios Is Relocating To Sydney For The Next Five Years
"Chris is in awe of Russell… He hangs off his every word and Russ has really taken him under his wing," notes the unidentified source.

"[Hemsworth's wife Elsa Pataky] often joked they could easily pass off as father and son – and Russell thinks he could be the only man to credibly play his son in a Gladiator sequel."
The only thing for certain is that Russell Crowe has been well keen for Gladiator 2 for some time now, to the point where this isn't even the first time a character death from the original has done little to slow his roll. In an interview on the 'WTF w/ Marc Maron' podcast, Nick Cave revealed what it was like being approached by Crowe for the job.
"I was like, 'Hey Russell, didn't you die in Gladiator?'," says Cave.

"He was like, 'Yeah… you sort that out.' So he goes to purgatory. There's this Christ character down on Earth who is gaining popularity and many of the gods are dying so they send him back to Earth to kill Christ and all of his followers. I wanted to call it 'Christ Killer'."
RELATED: Russell Crowe Reveals He's Playing Zeus In 'Thor: Love & Thunder'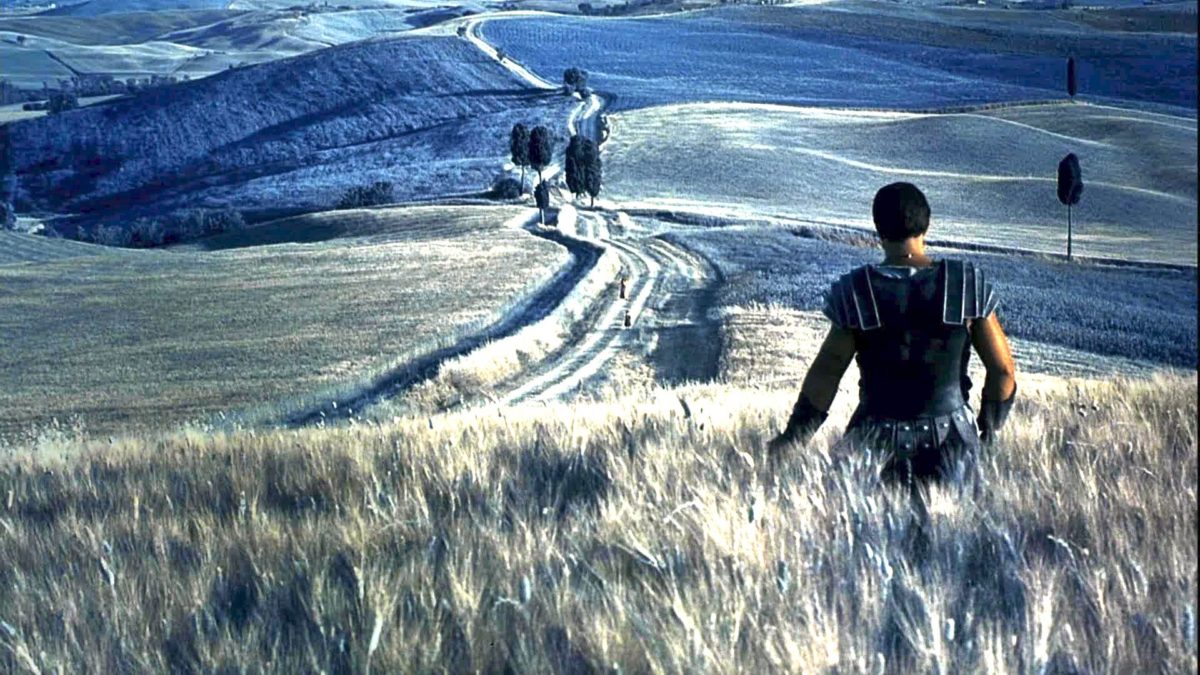 "In the end, you find out that the main guy was his son. So he has to kill his son and he's tricked by the gods and all this sort of stuff. He becomes this eternal warrior and it ends with this twenty-minute war sequence that follows all the wars of history, right up to the Vietnam war. It was wild."
The batshit crazy screenplay in question – which you can actually read in full here – culminates in Maximus commanding WWII tanks and strutting his stuff around the modern-day Pentagon. Naturally, this particular idea was canned right there on the spot.
---
---
"Don't like it, mate," Crowe would bluntly tell Cave.
"I enjoyed writing it very much," Cave explained to Maron.
"I enjoyed writing it because I knew – on every level – it was never going to get made."
Whatever the case – and whatever narrative judo they end up pulling – I think we can all agree that no amount of curiosity warrants a Gladiator 2. Not even Hemsworth's Colosseum-ready rig. Some rumours should stay rumours.