During a recent interview with Variety, director Chris Columbus reminisced about his time working on the Harry Potter franchise, as well as revealing he'd be game to adapt Harry Potter & The Cursed Child into a feature-length movie.
"I would love to direct The Cursed Child. It's a great play and the kids are actually the right age to play those roles. It's a small fantasy of mine."
It's been a decade since the original trio of Harry Potter (Daniel Radcliffe), Ron Weasley (Rupert Grint), and Hermoine Granger (Emma Watson) closed out the main saga with Harry Potter & The Deathly Hallows – Part 2; and an even lengthier 20-year period since the global phenomenon debuted with Harry Potter & the Philosopher's Stone.
---
---
Since then, fans have glimpsed older versions of these beloved characters via the final film's epilogue, as well as the two-part Harry Potter & The Cursed Child stage production (obviously) – which earned itself six Tonys at the 2018 awards including Best Play. At the time, it also set the record for the all-time highest weekly ticket sales for a stage play. The show is also said to be returning to Broadway this month in the form of a truncated one part version.
RELATED: HBO Is Developing A Live-Action 'Harry Potter' TV Series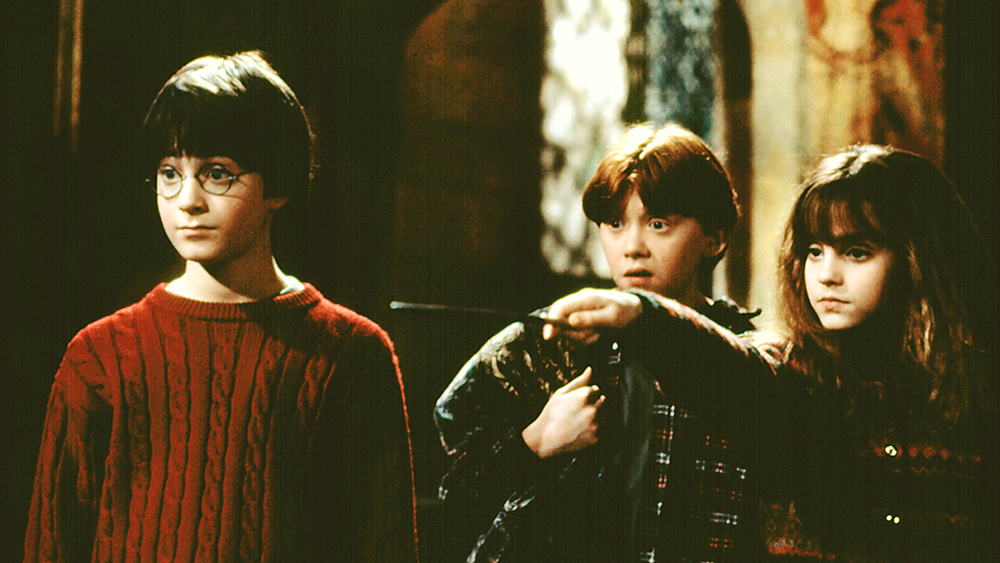 For reference, Harry Potter & The Cursed Child actually picks up right where the aforementioned epilogue leaves off. Primarily centred around Harry's son, Albus Severus, and his first year at the school, similar to Prisoner of Azkaban, the story involves elements of time travel. Whether you're deeply invested or not, it'd certainly be interesting to see a few visual recreations of the original films' most iconic moments… that is if this adaptation ever actually sees the light of day.
There is perhaps no one better suited for this task than Chris Columbus. Given how the Harry Potter films developed a progressively darker tone as the characters matured, Columbus could bring his patented charm that characterised the first few entries to a brand new instalment centred around an 11-year-old's first year at Hogwarts. An adaptation of the Harry Potter & The Cursed Child stage play written by Jack Thorne (and based on the story by JK Rowling, John Tiffany, Thorne himself) could benefit from the sentimentality of Columbus.
While JK Rowling initially envisioned Fantastic Beasts to be an ambitious five-picture series, 2018's sequel Fantastic Beasts: The Crimes of Grindelwald saw a 20% drop in global box office revenue (AU$885.6 million) compared to its 2016 predecessor ($1.1 billion), and earned a Rotten Tomatoes score of just 36% compared to the 74%. This noticeable decline in both departments for the big-budget blockbuster may be perceived as a demand for more nostalgia, similar to what Sony and Marvel seem to be doing with their latest Spider-Man film.
Stay tuned for any developments regarding a potential Harry Potter & The Cursed Child movie here.