It had always been director Michael Mann's intention to expand upon the "rich history" ingrained within Heat. During the writing stage of production, he made it imperative to give every single character – from Robert De Niro's Neil McCauley to Al Pacino's Vincent Hanna – "complete" backstories. Next month, the legendary filmmaker will fulfil part of that desire when his debut novel Heat 2 hits shelves. But the scope of Mann's ambitions extends beyond the borders of a page.
"It's totally planned to be a movie," Michael Mann revealed to Empire.
"Is it a modest movie? No. Is it a very expensive series? No. It's going to be one large movie."

---

---
RELATED: Wait A Minute… Did You Know 'Heat' Is Based On A True Story?
Fans of the original shouldn't expect any appearances from Robert De Niro or Val Kilmer, either, despite how the story structure allows for the former's character to return in a different capacity (more on this later). Meaning thankfully, we won't be treated to any god-awful de-aging VFX a la Martin Scorsese's The Irishman.
"I love those guys, but they'd have to be six years younger than they were in Heat," added Mann.
Incidentally, just a few weeks prior during a 25th anniversary Q&A panel hosted at Manhattan's United Palace Theatre, Al Pacino mentioned how rising star Timothee Chalamet would be the perfect actor to portray the younger version of his iconic character, LAPD Lieutenant Dectevice Vincent Hanna, in Heat 2.
"I mean, he's a wonderful actor. Great looks," said Al Pacino.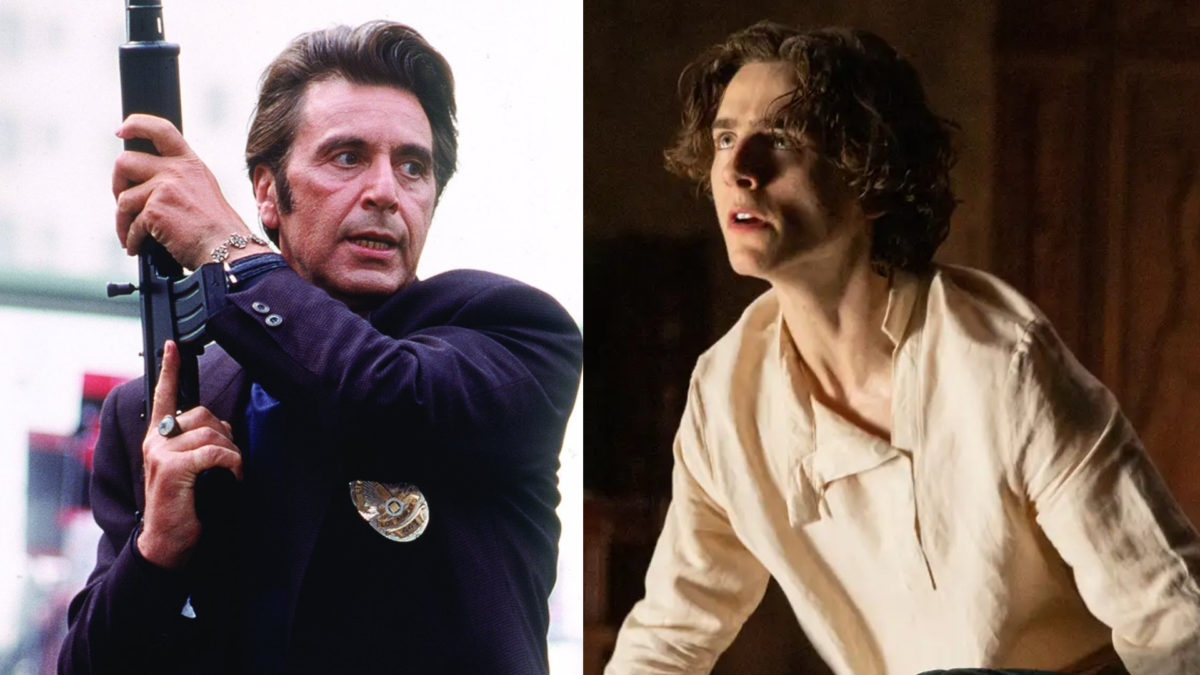 Co-written between Mann himself and celebrated thriller author Meg Gardiner (China Lake, Jericho Point, Kill Chain), the forthcoming print instalment will serve as both a sequel and prequel similar to The Godfather: Part II. Hence why this has already been pegged as a large-scale undertaking.
Expanding on the iconic characters we fell in love with almost three decades ago – LAPD Lieutenant Dectevice Vincent Hanna (Al Pacino), master thieves Neil McCauley (Robert De Niro) and Chris Shiherlis (Val Kilmer) – Heat 2 represents the first of many novels from Michael Mann Books, which inked a multimillion-dollar deal with HarperCollins imprint William Morrow.
---
---
RELATED: 'Heat' Director Michael Mann Is (Finally) Making His Ferrari Movie
Heat 2 picks up one day after the events of the film, with a wounded Chris Shiherlis desperately attempting to escape Los Angeles. The timeline reportedly jumps between the six years preceding the heist where it all went south, and the years immediately following said heist – featuring brand new characters, brand new worlds of high-end professional crime, plus "highly cinematic action sequences."
The settings range from the streets of LA, the "inner sanctums of rival Taiwanese crime syndicates" based in a South American free trade zone, to a massive drug cartel money-laundering operation just across the US border in Mexico, and eventually South-East Asia.
Heat 2: The Novel officially arrives on August 18th of 2022. Stay tuned for details on Heat 2: The Movie here.