One of Hollywood's top club promoters in the early 2000s has recently revealed to Hollywood Reporter a number of pure-gold personal pictures taken back when today's biggest stars were just getting their start. Of course, this was still all pre-social media, where a good time couldn't just be constructed with the help of a few handy Instagram filters. This is pure, raw, and genuine Hollywood fun.
The promoter, known as 'Pantera Sarah' quickly came close with the stars who would frequent the Hollywood nightclub scene. There's no doubt that Pantera Sarah has seen her fair share of crazy shenanigans – these Hollywood night club photos are just a sneak peek.
Here are a few of the best shots from the release, with some of our favourite responsible actors getting their party on.
---
---
Leonardo DiCaprio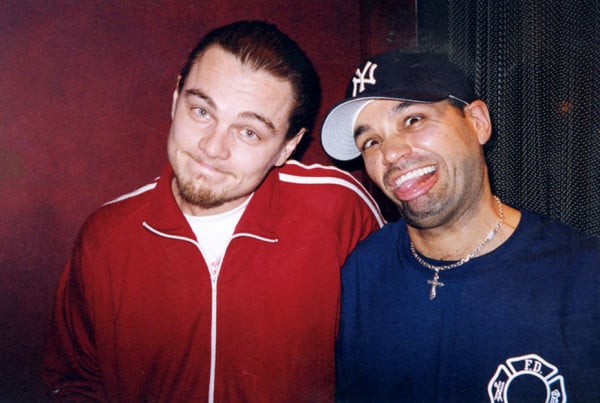 Leo's clearly in The Departed roleplaying mode with that stunning tracksuit/slicked hair/goatee combo. The picture is actually DiCaprio with buddy Vincent Laresca, who co-starred along the eventual Oscar-winner in 1996's Romeo + Juliet.
Vince Vaughn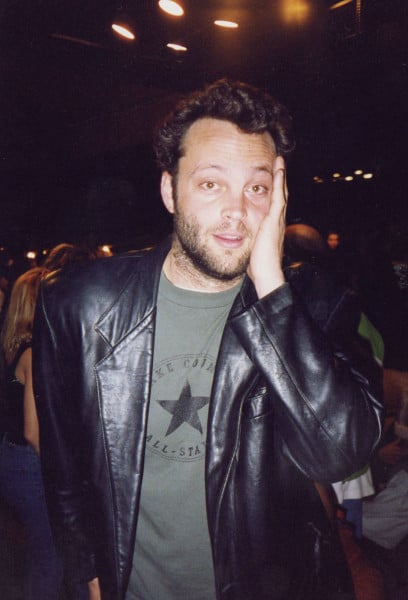 I think we've all been Vince Vaughn in this photo once or twice in our clubbing careers. This was just after the release of Swingers, and Vaughn's career would ironically take a sharp upswing in the coming years.
Toby Maguire, Kirsten Dunst & Gwen Stefani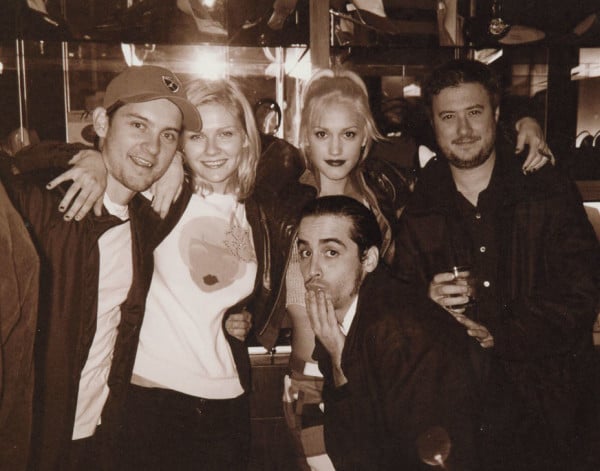 This is one of the many released photos that is stocked-full with star-power; Toby Maguire, Kirsten Dunst, and Gwen Stefani. There's a bittersweet sadness in realising that these guys didn't even know they were at the height of their career. At least they had a good time.
Jamie Foxx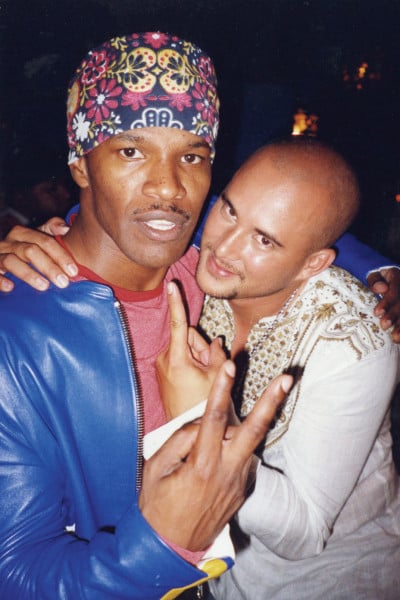 Jamie Foxx had no shortage of powerful friends back in the day and was notorious for throwing killer parties. The guy was friends with everyone during the early-mid 2000s, including Jennifer Lopez's ex-husband and dancer Cris Judd. Such powerful bandana game, too.
Andy Dick and Neil Patrick Harris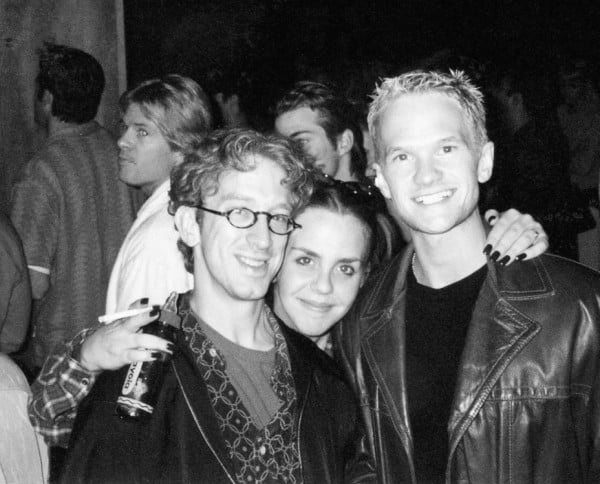 Pantera Sarah – the woman lucky enough to have personal access to these stars on any given night – is pictured nestled nicely between Neil Patrick Harris and Andy Dick, both of whom would be close friends of the promoter.
Jason Momoa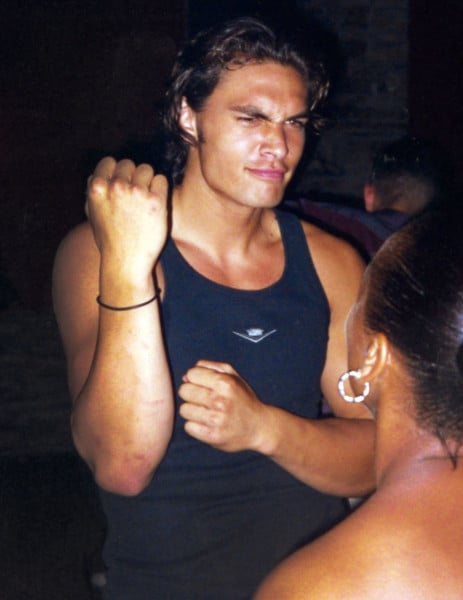 Sarah even shared a house with Aquaman himself, Jason Momoa. She said, "When he got that scar on his face, I was doing a night at a club called Kress across from Vinyl. He went to pregame at Birds on Franklin and some drunk 21-year-old smashed a bottle on his face. We always joke, 'You were too pretty before.'" Luckily the man pretty much has muscles in his face.
Heath Ledger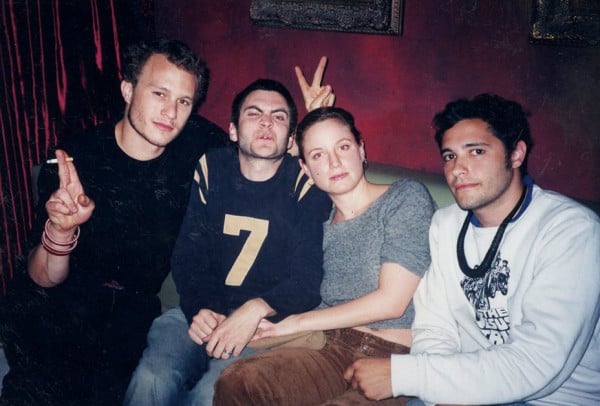 Our golden boy Heath Ledger was clearly a fun-time favourite of many in the early 2000s. With that many bracelets, you can't not be the centre of attention.
---
---
Ashton Kutcher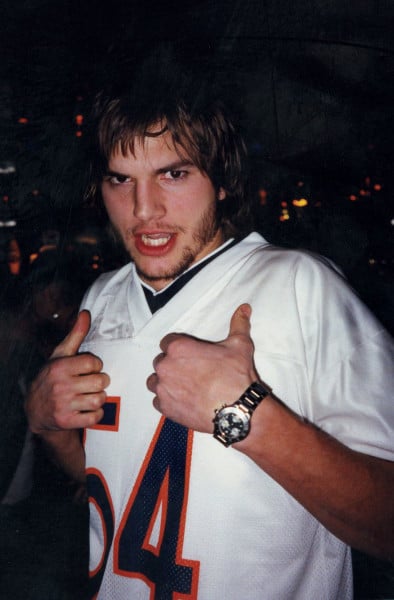 That '70s Show was peaking in the early 2000s and it appears that Ashton Kutcher was peaking in this photo.
Justin Timberlake, Britney Spears, Ryan Gosling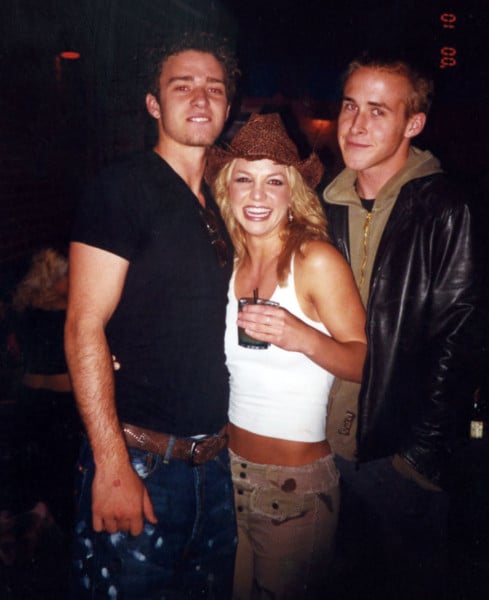 Can't get any better than this – JT, Britney, and The Gos himself. Standing anywhere within the vicinity of Britney Spears during this time is taking a risk, especially with a drink in her hand and that look on her face. This is a bit of a Mickey Mouse Club throwback as all three were past members.