In 2014, it was announced that Jamie Foxx would play Mike Tyson in a feature-length biopic depicting the boxer's storied lifetime. Now, after years of being stuck in development hell, it seems the production is finally moving forward – and Foxx is apparently in the process of bulking up to look the part.
During a recent episode of Mark Birnbaum's Instagram Live series – 'Catching Up' – the comedian turned musician turned thespian provided an update on the aforementioned biopic. Speaking about fulfilling the physical aspect of the role, Foxx had this to say:
"I guarantee you people will run up on me in the street, and ask for autographs, and think that I'm Mike."
---
---
"Every other day, I do 60 pull-ups, we do 60 dips, we do 100 push-ups… I ain't got no calf muscles – so we might have to get some prosthetics for that."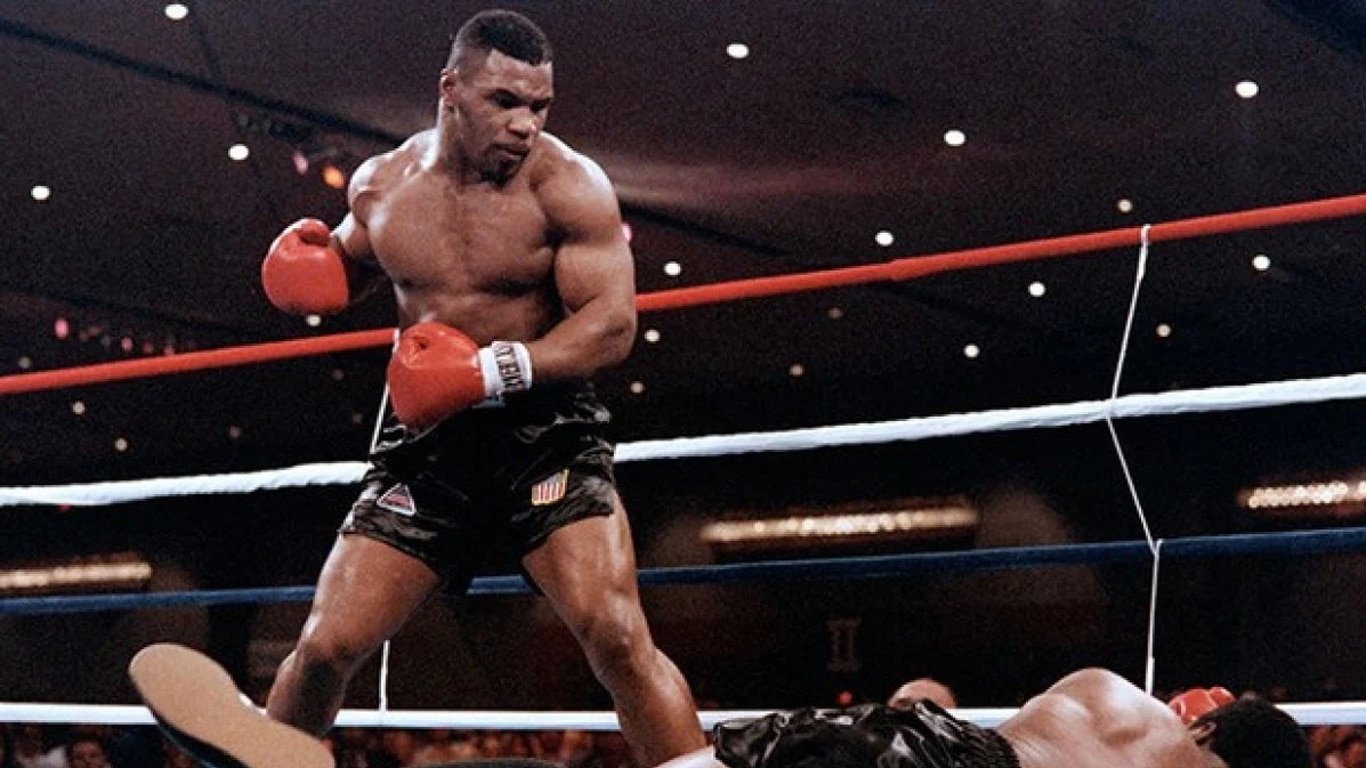 Sources have indicated that scenes involving young Tyson will see Foxx weighing in at about 216 pounds, while scenes involving older Tyson will require him to maintain 225 to 230 pounds. Something that will certainly require some hard work.
Based on what we've seen in the past, however, he'll probably have little to no trouble getting the vocal component down pat. The only obstacle I can foresee which may pose an issue? Getting it too accurate, to the point no one can takes it seriously.
Currently, the Jamie Foxx led Mike Tyson biopic is yet another project sparse on specific details. There's not a single hint regarding who will direct, write, produce, co-star, and so forth. All that we know for certain is that it's "a definitive yes".
"Doing biographies is a tough thing. Sometimes it takes 20 years to get them done. But we officially got the real ball rolling."
"We want to show, everybody evolves. I think when we lay the layers on Mike Tyson in this story, I think everybody from young and old will be able to understand this man's journey."
More to come.
---
---