Despite earlier discussions about Kingsman 3 (currently titled Kingsman: The Blue Blood) being the franchise's next cab off the ranks, the forthcoming instalment will now be The King's Man: The Traitor King.
Picking up where the Ralph Fiennes-led prequel left off — more specifically where its mid-credit scene left off — we'll be following the fictionalised rise of Adolf Hitler (portrayed by David Kross), executed in a way only director Matthew Vaughn can.
"The next one, it is about the rise of Hitler, and how Hitler did come to power and basically was supported by the English aristocracy," Vaughn recently told Collider's Maggie Lovitt at New York Comic-Con.
RELATED: 'Kingsman' Director's New Spy Blockbuster Has A Star-Studded Trailer
"So I was like, 'Well that's interesting.' And how the world was worrying so much about Communism, that Fascism rose up."
"And I look at the world at the moment, everyone getting distracted and worrying about this [and that] and if you worry too much about [this] bad things can happen here. So it is a story that I think needs to be recalled."
He added: "The King's Man was originally meant to be a TV series and I got persuaded to make it as a film. What we wanted to do was something like The Crown but with espionage and a bit of a Kingsman hit going through all of the decades."
According to Matthew Vaughn, The King's Man: The Traitor King has been completely written and "it's pretty cool." Updates to come.
RELATED: 'Joker 2' Director Todd Phillips Provides Fresh Update On Sequel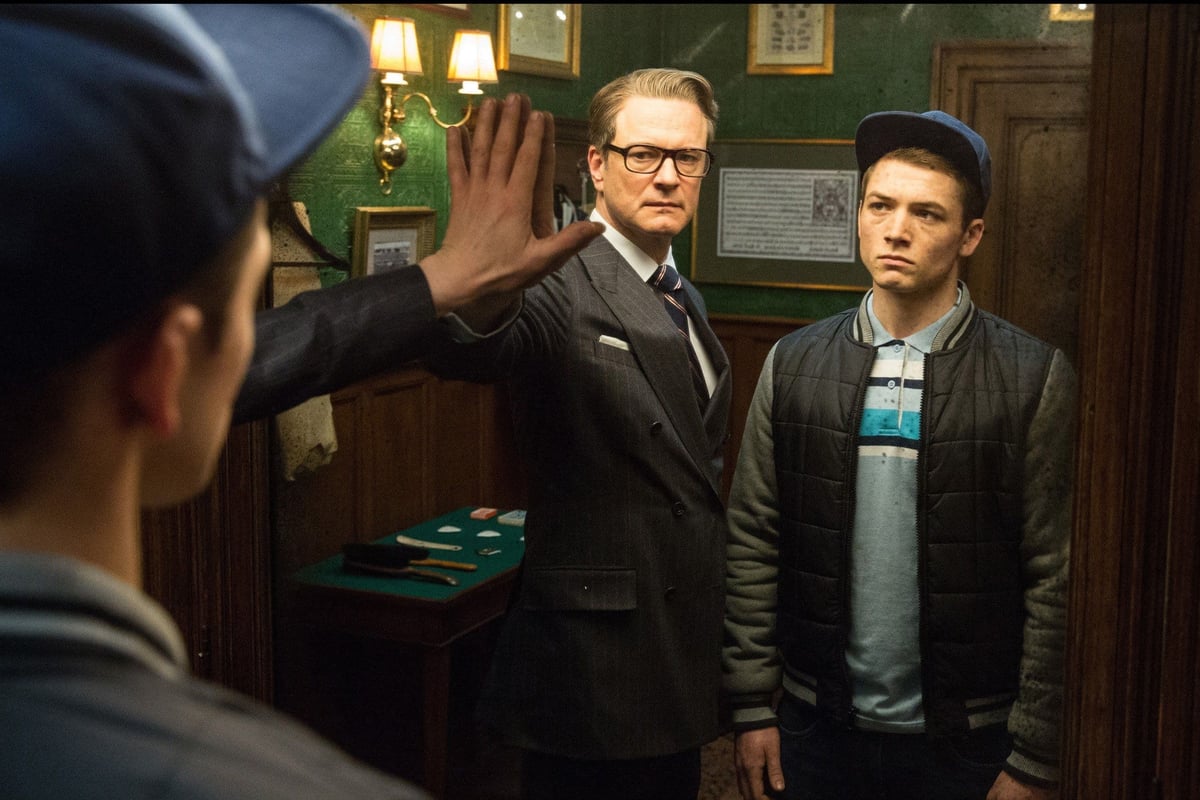 The same can be said for Kingsman: The Blue Blood. Although its current project status remains something of a mystery; by last reports, cameras were scheduled to begin rolling in September 2022.
Both Vaugh and Taron Egerton, who portrays Gary "Eggsy" Unwin/Galahad Jr, have indicated The Blue Blood will mark the final chapter for the latter's lead character, and Colin Firth's Harry Hart/Galahad Sr.
"I'm really not allowed to say anything, but there is a script," Taron Egerton said back in 2019.
"It's a really neat idea. That plan, at the moment, is that we'd like to do another one, one more time."
Egerton continued: "All good things come to an end. It was always imagined as a trilogy and I think it'd be great to finish the story off because I've loved playing the character."