Director Matthew Vaughn has revealed Kingsman 3 – currently titled Kingsman: The Blue Blood – will mark the final chapter for Harry Hart/Galahad Sr (portrayed by Colin Firth) and Gary "Eggsy" Unwin/Galahad Jr (portrayed by Taron Egerton).
Vaughn's comments remain consistent with the earlier hints dropped by Taron Egerton, who alluded to this exact game plan during his appearance at ACE Comic Con Midwest back in 2019.
"I'm really not allowed to say anything, but there is a script," says Egerton.
---
---
"It's a really neat idea. That plan, at the moment, is that we'd like to do another one, one more time."
"It was the role that kind of started my film career so I'm always going to feel, you know, a great fondness for the part," the actor would later add.
RELATED: The 'Kingsman' Franchise Has 7 More Sequels & An Entire TV Series Planned
"I would like to do one more because frankly, I'd like to say goodbye to [Eggsy] in a befitting way and to finish the trilogy."
"All good things come to an end. It was always imagined as a trilogy and I think it'd be great to finish the story off because I've loved playing the character."
The exit of both Taron Egerton/Eggsy and Colin Firth/Harry, however, won't mark the end of Kingsman. Quite the opposite. By all accounts, Matthew Vaughn has been plotting a larger-scale cinematic universe on par with James Bond. At least according to the CEO of Vaughn's production company Marv Group – Zygi Kamasa – who told Deadline "something like seven more" Kingsman sequels are on the way a year ago (almost to the day).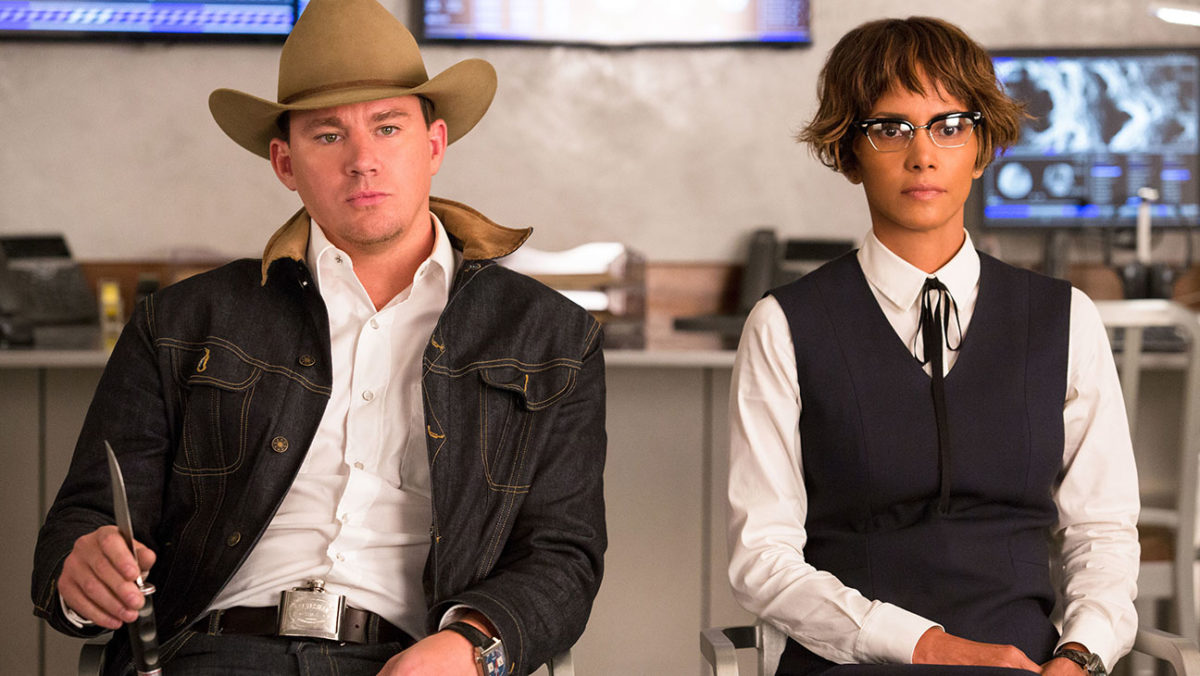 RELATED: Henry Cavill Is Born To Play 007, Says 'Kingsman' Director Matthew Vaughn
---
---
If the prospect of seven more Kingman films doesn't get you excited, a Kingsman TV series is also apparently in development. As to be expected during the early stages, Kamasa declined to elaborate in detail on anything, so it's unclear what each and every one of the seven potential Kingsman sequels will involve.
Interestingly enough, the franchise's Wikipedia page has indicated a spin-off centred on the Statesman – the Kingsman's US counterpart introduced in The Golden Circle manned by Halle Berry's Ginger Ale, Channing Tatum's Agent Tequila, Pedro Pascal's Jack Daniels/Agent Whiskey, and Jeff Bridges Champ/Champagne.
The fourth instalment is scheduled to begin rolling cameras in September of 2022 – stay tuned for a confirmed Kingsman 3/Kingsman: The Blue Blood release date, trailer, and so forth. Upcoming prequel The King's Man, on the other hand, is scheduled to hit Aussie theatres early next month.