The expectation for any actor taking on the role of Tony Soprano in a prequel film such as The Many Saints of Newark was always going to be high, doubly so if you happen to be Michael Gandolfini, son of the late James Gandolfini, who bears a remarkable resemblance to the man who portrayed the crime boss because, well… genetics. And the cherry on top? HBO's original series creator and the film's screenwriter/producer, David Chase, has chosen to place his faith in you.
It's a fascinating psychological dynamic which, similar to how the Tony Soprano character chose to tackle his own issues, can be unpacked across ongoing therapy sessions. The 21-year-old Gandolfini, on the other hand, opted to grapple with the personal and professional complexities posed before him simply by doing his homework. Speaking with Vanity Fair, Gandolfini revealed the extent of his preparation for the audition (yes, even Michael Gandolfini's son is required to audition to play Tony Soprano); as well as the fact this entire experience marked his first time actually watching The Sopranos.
"My dad didn't want me to see Tony Soprano – the violence, the angry, the mean," Gandolfini explains.

"Of course I was on set and would visit him in his trailer, but I had never watched the show…. I never knew Tony Soprano. I only knew my dad."

"It was really hard to watch my dad. I recorded four hours of his monologues with [Dr Jennifer Melfi] and walked around New York with them constantly, constantly, constantly playing in my ear."
---
---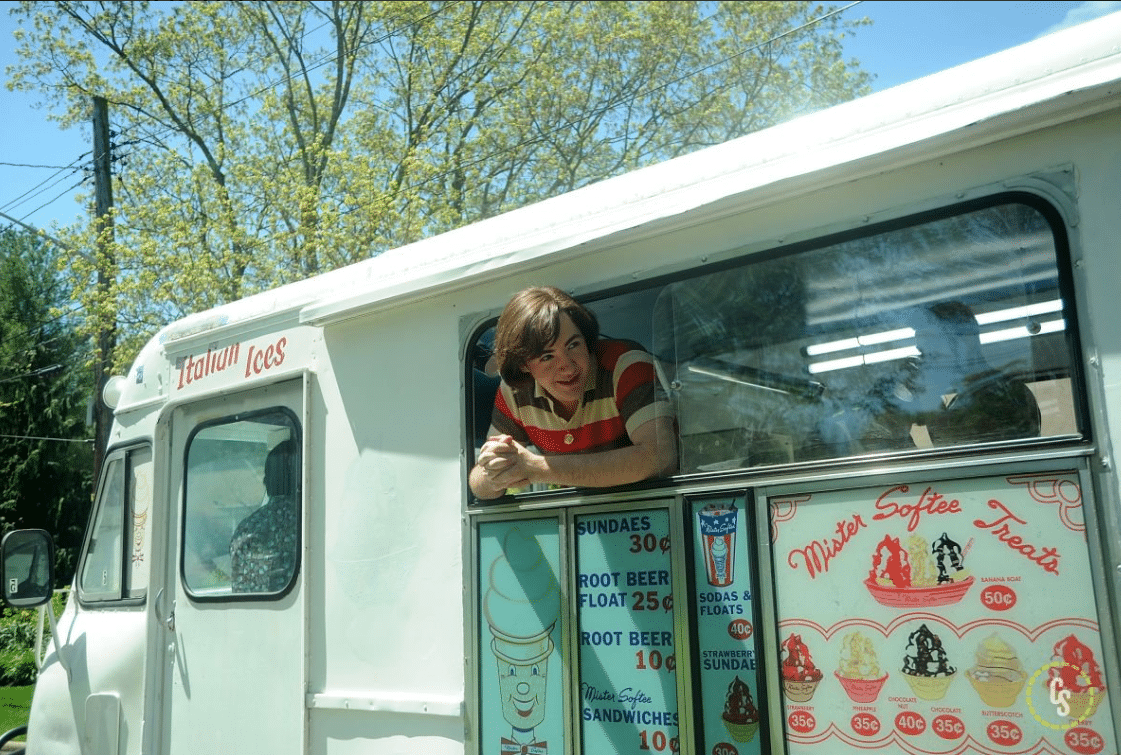 RELATED: 'The Sopranos' Creator David Chase Is Working On A New HBO Drama
There weren't exactly any free passes being handed out because of blood ties, either. As Michael Gandolfini would later discuss, there was an "unspoken trust" that David Chase would not cast him if there was "even a shred" of doubt regarding whether this would work.
The Many Saints of Newark will serve as an origin story of Tony Soprano through the eyes of Dickie Moltisanti (portrayed by Alessandro Nivola), father of Christopher Moltisanti (formerly portrayed by Michael Imperioli). Set during the 1967 Newark riots – a time dubbed "The Long Hot Summer of 1967" fraught with racial tensions between the African-Americans and Italians of Newark – this prequel not only explores the formative years of young Tony Soprano, but also depict how the Soprano crew rose to power.
Joining Gandolfini and Nivola will be Jon Bernthal as the former's father Giovanni "Johnny Boy" Soprano, Vera Farmiga as mother Livia Soprano, Corey Stoll as uncle Junior Soprano, as well as Billy Magnussen, Ray Liotta, Lesli Odom Jr., and even Joey "Coco" Diaz. The production has been helmed by series director Alan Taylor (The West Wing, Deadwood, Mad Men, Boardwalk Empire, Game of Thrones).
Similar to numerous upcoming films, after several rounds of reshuffling, The Many Saints of Newark has a revised release date of September 24th, 2021.
Catch a glimpse of it in the HBO max announcement trailer(s) below.