Martin Scorsese's first film foray into the world of Netflix, The Irishman, will be premiering at this year's New York Film Festival. This is the first time Scorsese has opened the NYFF, with his upcoming crime drama one of the most anticipated releases of 2019.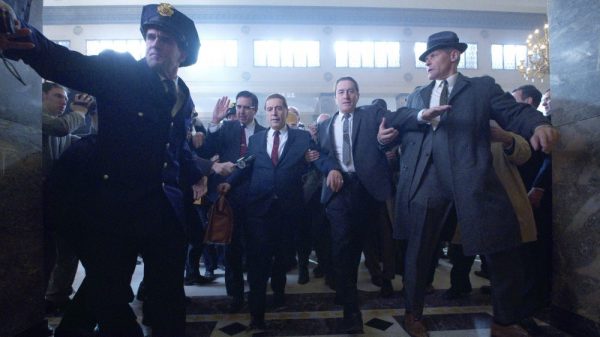 The Irishman is based on Charles Brandt's nonfiction book I Heard You Paint Houses. It tells the tale of Frank Sheeran, the man who confessed to killing Union leader Jimmy Hopper. The flick reunites Scorsese with Robert De Niro and Joe Pesci, the first time the duo have worked together since 1995's Casino.
Much of the mobster picture's US$200 million budget is being used on special effects, with the main stars of the film being de-aged by new technologies due to the film taking place during different time periods.
---
---
https://www.instagram.com/p/BeehLPwgNx1
De Niro plays Sheeran, a hitman and enforcer who befriends Hopper (played by Al Pacino) and helps him rise to power in the Union, before ultimately taking him out at the behest of mob boss Russell Bufalino (played by Pesci).
Scorsese directs a script from Steven Zaillian (Schindler's List, Moneyball) with an extended cast that includes Harvey Keitel, Anna Paquin, Bobby Cannavale, Stephen Graham and Ray Romano.
The Irishman debuts at the NYFF on September 27 and runs until October 13, although there is no official date for its Netflix release.