After months of production, Russell Crowe has confirmed his character in New Zealand director Taika Waititi's Thor: Love & Thunder will be none other than the king of the gods himself, Zeus (which certainly explains the full-on beard).
"I'm going to get on my bicycle and I'm going to ride up to Disney Fox Studios," Crowe told Aussie radio show 'Joy Breakfast with The Murphys.'

"Around 9:15, I shall be Zeus. It's for Thor. It's my last day of Zeus-ing about and I'm going to enjoy it."
In the Marvel Universe, similar to the mythology he hails from, Zeus is a member of the Olympians – a group of humanoid beings from the "pocket dimension" of Olympus, worshiped by the humans of both Ancient Greece and the Roman Empire. As the supreme monarch of the Olympians, God of the heavens, sky, and weather, he also happens to be "a staunch ally of the Asgardians."
---
---
RELATED: Marvel Studios Is Relocating To Sydney For The Next Five Years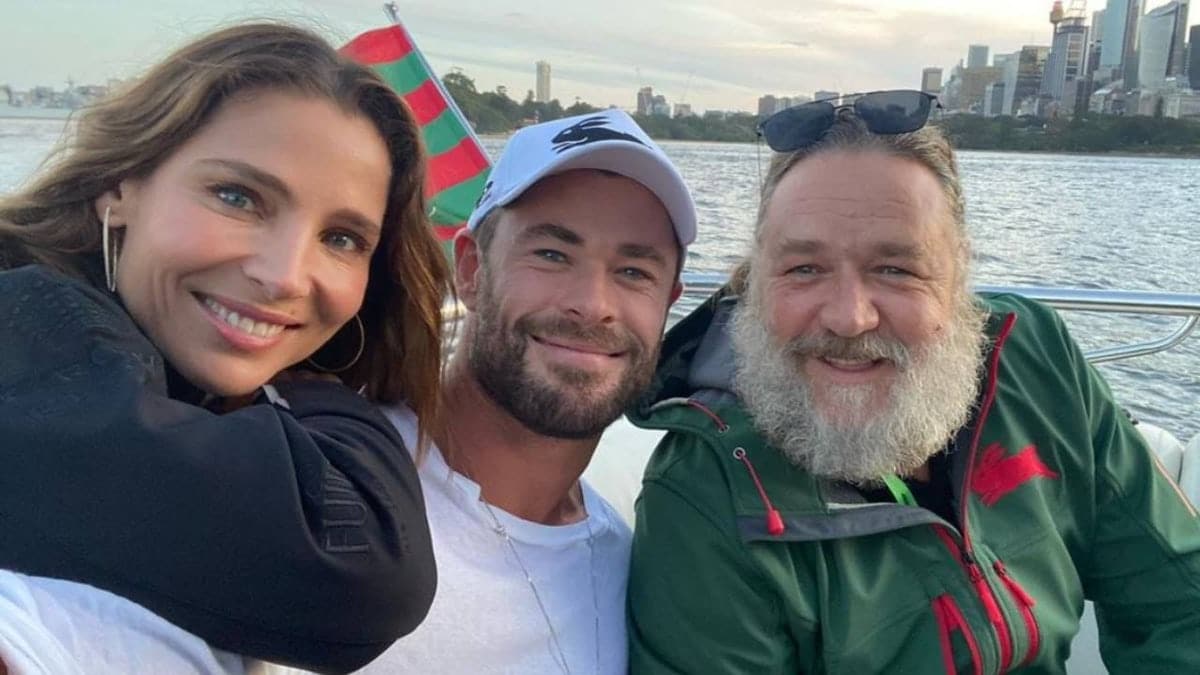 The detail sheds some light on the story ahead, especially given how Chris Hemsworth's Thor is now lacking a deified father figure after Anthony Hopkin's Odin passed away during the events of Thor: Ragnarok (which Russell Crowe could obviously fill in for as patriarch of Mount Olympus); in addition to the fact Christian Bale has signed on to portray Gorr the God Butcher, meaning multiple gods may incur the Batman actor's his wrath.
"After reading the script, I can say that I am very excited," says Hemsworth.
"I'm glad that after all that happened in Avengers: Endgame, I'm still part of the Marvel Universe and we can continue the story of Thor. Of course, I can't tell you anything about the plot."
"But to satisfy your curiosity, I'll say that I had a lot more fun reading the script than on Thor: Ragnarok, and that proves something – because this movie was brilliant."
Thor: Love & Thunder was originally scheduled to hit cinemas on November 5th of 2021 before being pushed back to February 11th of 2022 – the current release date is May 6th of 2022.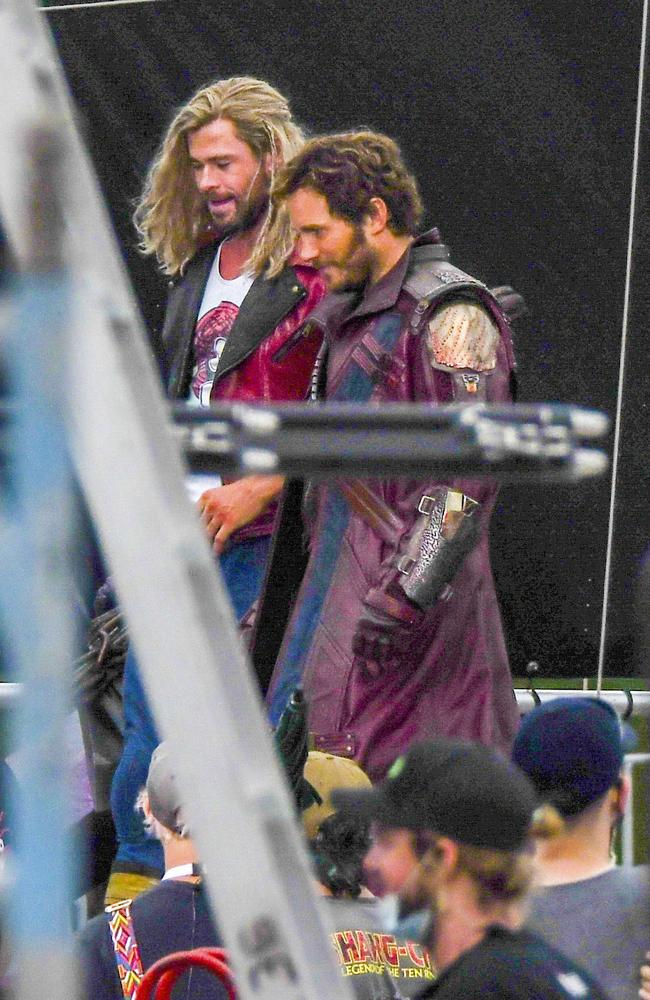 RELATED: 'Mad Max' Prequel Starring Chris Hemsworth & Anya Taylor-Joy Will Be The Biggest Film Ever Made In Australia
---
---
Thor: Love & Thunder Cast
Chris Hemsworth as Thor
Tessa Thompson as Valkyrie
Natalie Portman as Jane Foster / Mighty Thor
Christian Bale as Gorr the God Butcher
Chris Pratt as Peter Quill / Star-Lord
Jaimie Alexander as Sif
Pom Klementieff as Mantis
Dave Bautista as Drax the Destroyer
Karen Gillan as Nebula
Sean Gunn as Kraglin Obfonteri
Jeff Goldblum as Grandmaster
Taika Waititi as Korg
Matt Damon as Asgardian actor playing Loki
Sam Neill as Asgardian actor playing Odin
Luke Hemsworth as Asgardian actor playing Thor
Melissa McCarthy as Asgardian actress playing Hela
Russell Crowe as Zeus
Ben Falcone (undisclosed role)
Now read about how Chris Hemsworth and Russell Crowe are reportedly trying to make Gladiator 2 happen.