As one of the most masterfully crafted crime thrillers ever produced, Michael Mann's Heat is a film any serious movie-watcher would be familiar with. But we're willing to bet a good chunk of the same population would be intrigued to learn there's a factual basis. Yes. Surprise, surprise… Heat is based on a true story.
Heat: The True Story Of A Thief & A Detective
A Couple Of Regular Fellas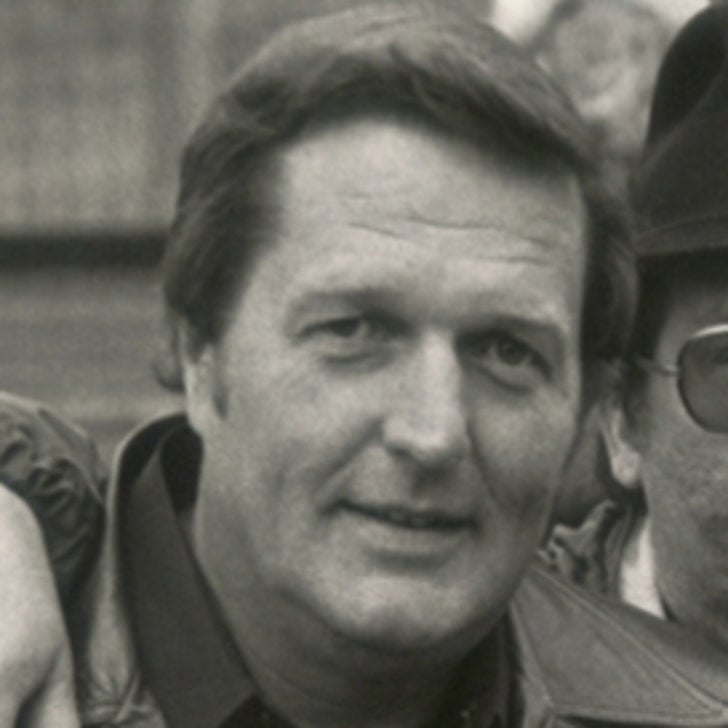 Allow us to introduce you to Chuck Adamson. Before he made a name for himself as a Hollywood screenwriter, television producer, technical consultant, occasional actor – one that collaborated with his dear friend Michael Mann most notably on the Miami Vice series and, of course, Heat itself – the creative multihyphenate was a Sergeant Detective with the Chicago Police Department, active between 1958 to 1974.
The talented Mr Adamson inspired Al Pacino's character, LAPD Lieutenant Vincent Hanna, and in 1964, he was locked in an obsessive game of cat-and-mouse with a career criminal on his radar actually named Neil McCauley – immortalised in fiction by the great Robert De Niro.
---
---
Similar to his screen counterpart, McCauley's life had been informed by law-breaking right from the jump. He served three separate stints in prison by the time he turned 20, which included a transfer from Alcatraz to McNeil as mentioned in Mann's script; and spent the majority of his adult years dipping in and out of correctional facilities. What's that saying about old habits dying hard?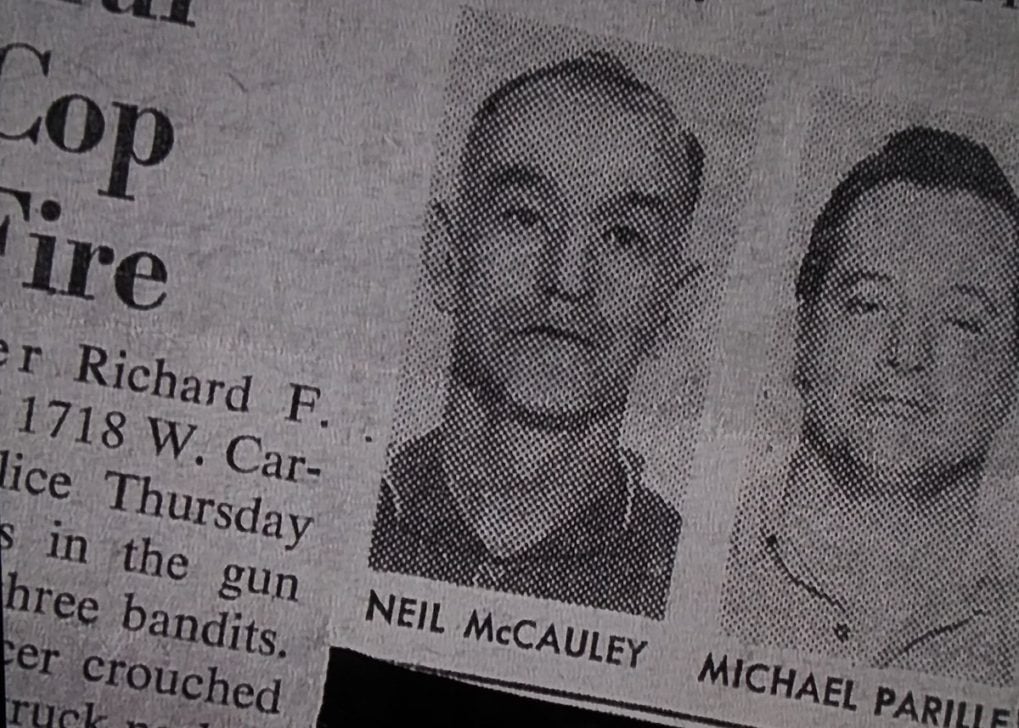 RELATED: 'Heat 2' Is Arriving This Year (Just Not How You Expected)
Neil McCauley's crew, on the other hand, wasn't translated as directly. With the exception of Miklos Polesti, who Mann borrowed bits + pieces from for Val Kilmer's laconic Chris Shiherlis, there was Michael Parille, William Pinkerton, and Russell Bredon (Breadon).
While unrelated to the true story of Adamson and McCauley, other characters from Heat steeped in equal measures of reality include Kevin Gage's villainous Waingro, who mirrors a bloke who snitched out a gang only to resurface dead later on, as well as Jon Voight's Nate the Fence, who mirrors a former career criminal turned writer Edward Bunker. Bunker also served as a consultant to Michael Mann for the film.
No Honour Among Thieves, But A Whole Lot Of Mutual Respect
The most compelling element of Heat aside from the eargasmic shootout scenes – courtesy of ex-Special Air Service sergeant Andy McNab, who was the production's technical weapons trainer and adviser – is the unique relationship between Detective Chuck Adamson and Neil McCauley. The former was married to the job. The latter was married to the game. Two sides of the same, lonely coin.
And would you believe it wasn't even exaggerated for cinema? In fact, that iconic diner scene is shockingly close to what went down during the cop and convict's real-life chance encounter. Word for bloody word. During an interview you can find within Steven Rybin's Michael Mann: Crime Auteur, Michael Mann had this to say about Adamson and McCauley's intriguing dynamic:
"Chuck had respected the guy's professionalism - he was a really good thief, which is exciting to a detective, and he tried to keep any risks to a minimum - but at the same time, he was a cold-blooded sociopath who'd kill you as soon as look at you if necessary... Chuck was going through some crises in his life, and they wound up having one of those intimate conversations you sometimes have with strangers. There was a real rapport between them, yet both men verbally recognised one would probably kill the other."
Which leads us to the final section.
---
---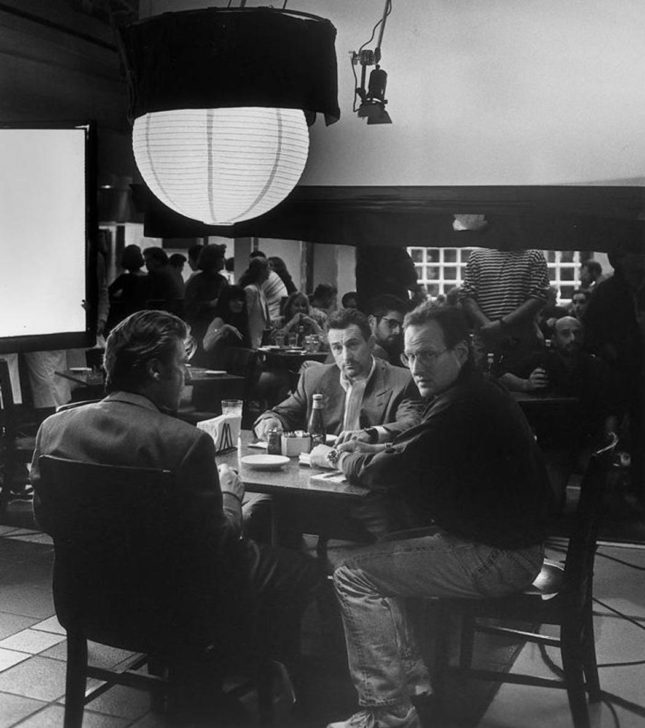 RELATED: HBO's 'Tokyo Vice' Will Set A New Standard For Crime Dramas
If You're Looking For A Happy Ending, You're Shit Out Of Luck
After all the diamond drill bit manufacturer break-ins and late-night coffee conversations, Neil McCauley would seal his fate on March 25th of 1964 with a failed armoured truck heist.
McCauley and his regular crew tailed the vehicle, which delivered money to a National Tea grocery store at 4720 South Cicero Avenue. Once the cash was deposited, three of them breached the premise, threatening the clerks, before escaping with approximately $13,137 (equivalent to US$110,000 / AU$150,000 in 2020), straight into a dramatic barrage of rain and police gunfire.
What McCauley & Co didn't know was that Chuck Adamson and eight other detectives had blocked off all potential exits. The getaway car came to a screeching halt in an alley blockaded by five-o. Realising they were completely surrounded with no way out, all four thieves ejected from their wheels and began firing.
Russell Bredon (Breaden) and Michael Parille were gunned down by authorities right then and there, dead in the streets of Chicago. Like Val Kilmer's Chris Shiherlis, Miklos Polesti shot his way out and lived to see another day. He was, however, apprehended days later and sent to prison. As of 2011, Polesti was still alive, although it's unclear whether he's still kicking about in 2022.
And what of Neil McCauley? The man was shot six times on the lawn of a nearby home by Detective Adamson, as opposed to the tense airport showdown that occurred between De Niro's McCauley and Vincent Hanna in the Michael Mann version of events. Boxed in and put down, as promised all those nights ago in that Chicago diner. He was 50 years old.
---
Now that you've read all about the true story behind Heat, check out our breakdown of the real-life Peaky Blinders gang here.