At the centrepiece of every Mission: Impossible instalment is a death-defying spectacle personally undertaken by the man behind IMF agent Ethan Hunt, Tom Cruise. In a recent interview with Empire, the 58-year-old action star revealed his latest stunt featured in Mission: Impossible 7 is hands down the "single most dangerous thing" he'd ever done – topping the time he scaled the Burj Khalifa, clung to the side of a plane in motion, free soloed without a harness, and even that High Altitude Low Opening (HALO) jump.
While riding a motorcycle off the edge of a cliff might sound milquetoast after decades of being exposed to recreations of essentially the same thing in cinema, when Cruise breaks down the logistics behind the act, you come to realise the real-deal is a completely different ball game. This particular instance required months of training and weeks of planning.
"If the wind was too strong, it would blow me off the ramp," explains Cruise.
---
---
RELATED: 'No Time To Die' Needed 31,797 Litres Of Coca-Cola For A Motorcycle Stunt
"The helicopter [filming the stunt] was a problem, because I didn't want to be hammering down that ramp at top speed and get hit by a stone. Or if I departed in a weird way, we didn't know what was going to happen with the bike. I had about six seconds once I departed the ramp to pull the chute and I don't want to get tangled in the bike. If I do, that's not going to end well."
As Tom Cruise briefly touched on – and as you'll be able to preview for yourself courtesy of the images + video below – the Mission: Impossible 7 stunt involves your run-of-the-mill motorcycle jump, promptly followed by a well-timed parachute deployment. We'll just have to wait to see it on the big screen before passing judgement on its supposed wow-factor.
Mission: Impossible 7 has been directed by the returning Christopher McQuarrie will be released here in Australia come May 26th of 2022.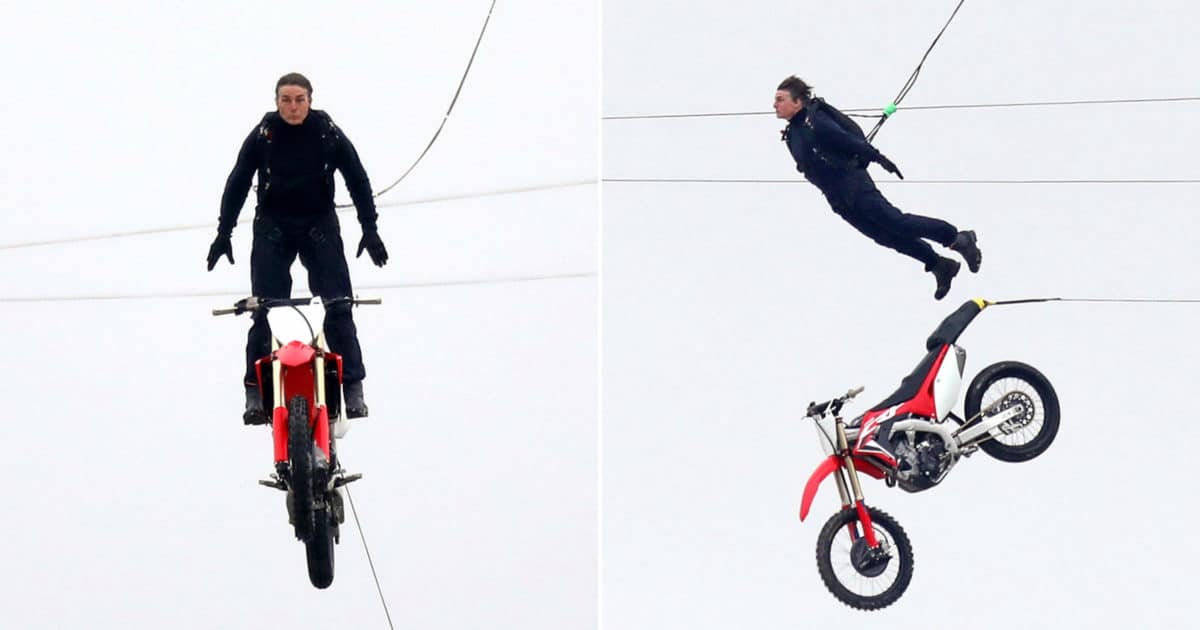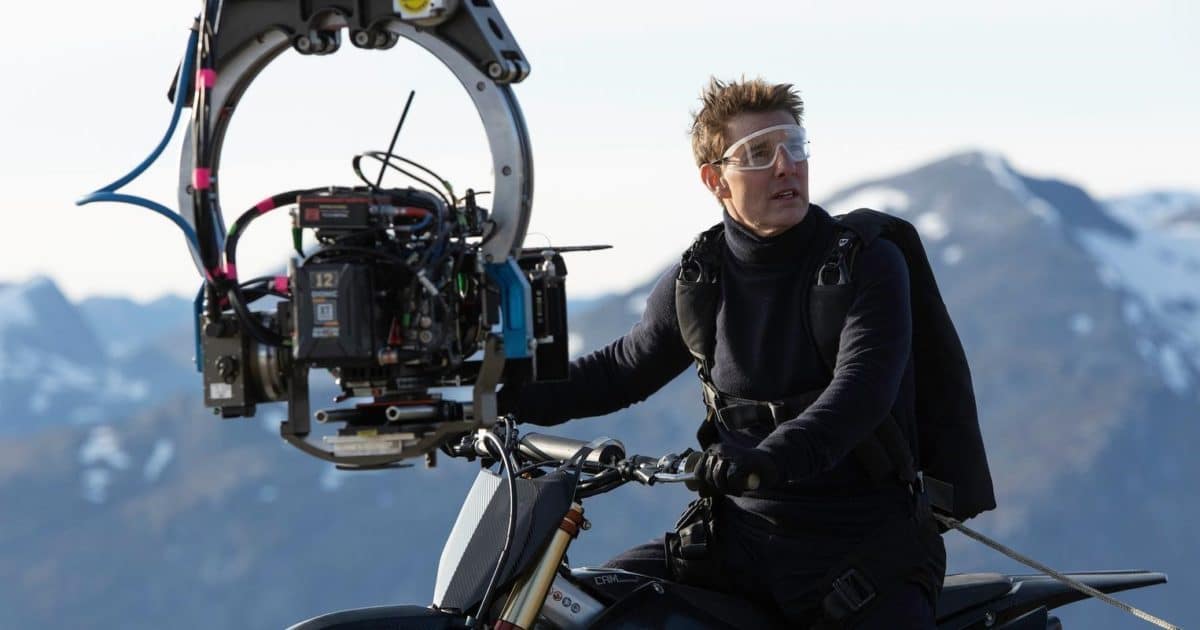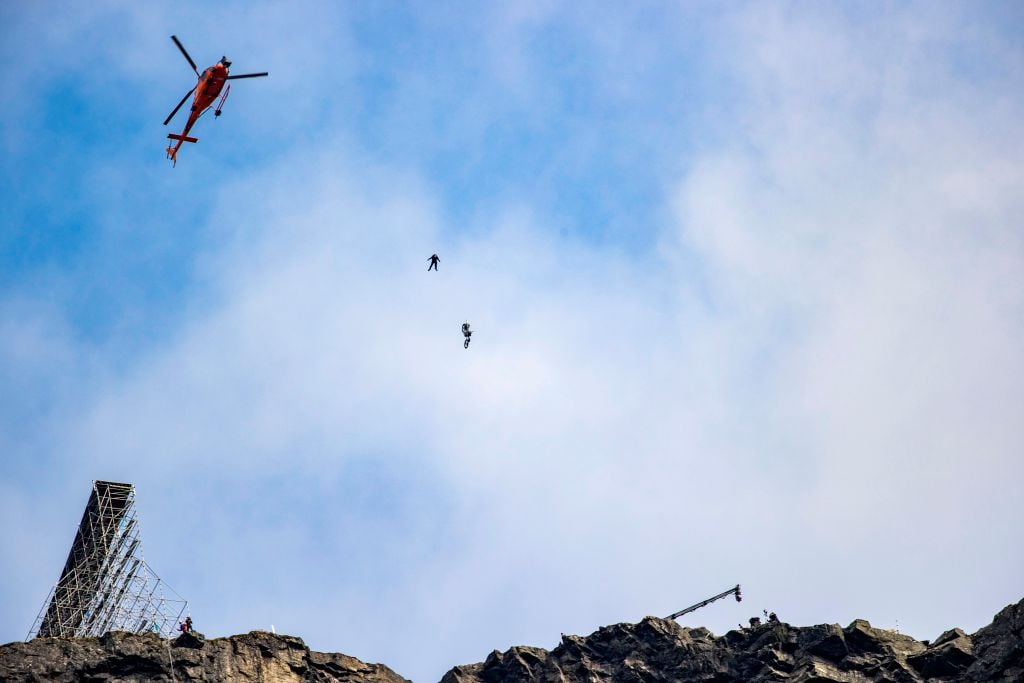 Now read everything you need to know about Mission: Impossible 7 here.