Tom Cruise has hardly aged a day, which is surprising considering the man's probably the most overworked stuntman (moonlighting as an actor, producer and director) in Hollywood right now. After the incredible lengths he went to for Mission: Impossible – Fallout, and with a brief stint pulling 8Gs for Top Gun: Maverick, the cinematic hero is back at the helm of Mission Impossible 7 an incredible 25 years since his debut as IMF agent Ethan Hunt. Yep, he's not done yet. The seventh kick-ass blockbuster in the franchise is well and truly underway, and this time Cruise must also complete a daunting side mission to his hero's agenda – save cinema as we know it.
Mission Impossible 7 is confirmed and filming right now
It sure is, and while we know it's coming to our screens as soon as May 2022, it's still unclear what the theatrical title of the film will be. MI7 is the third instalment of the franchise since Rogue Nation for which Tom Cruise will once again pair up with director Christopher McQuarrie.
Originally reported as being filmed back-to-back with an eighth sequel, Mission Impossible 7 was scheduled to commence filming in Venice, Italy, back in March of last year. Just hours before the cameras rolled, however, the cast and crew were put on ice by Paramount Pictures as the coronavirus pandemic took hold of Europe.
---
---
As of September 2020, after five months of delays, filming eventually restarted in Norway for some dramatic mountain stunts, then moved to Rome, Italy, in early October for a high-octane car chase through the city's streets.
As of May 2021, MI7 is on location in the United Kingdom, bouncing between dramatic set designs in the Peak District, studios in Surrey and street shoots in Yorkshire.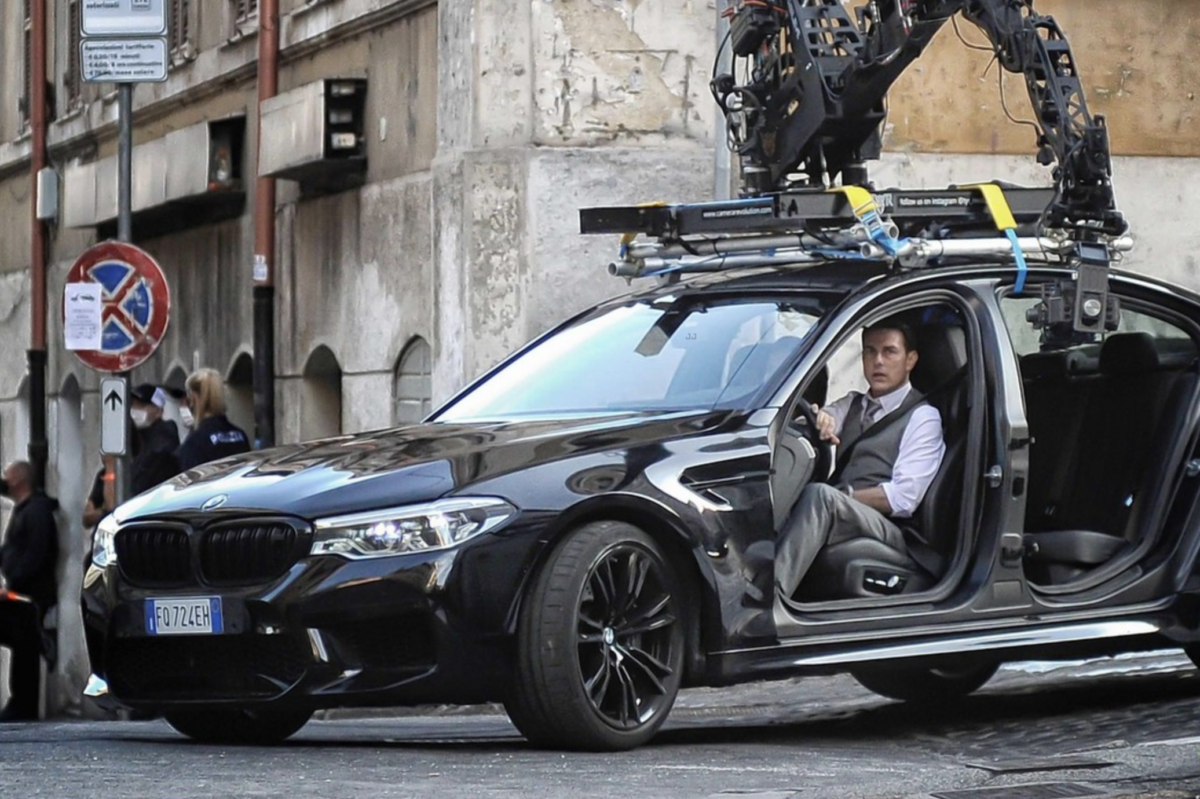 What will the next Mission be about?
As a guest of Empire Podcast's 400th episode, McQuarrie discussed his rather fast and loose approach to writing and directing the Mission films, joking that he only finished the plot lines for Mission Impossible 7 a month before the cameras were set to roll.
"I figured out the story about four weeks ago," he revealed during the live podcast back in February of last year. "I moved one essential piece of the puzzle, and suddenly I was able to outline the entire movie in eight minutes."
What that entire movie looks like, though, is only just coming into view. The next two films have clearly become quite dependent on elaborate sequences – i.e. mind-blowing stunts and choreography, such as the previous film's 'HALO' sequence. McQuarrie and Cruise prefer to flesh out these bigger scenes before deciding how they link together, with McQuarrie admitting he sometimes moves these set pieces between films entirely, pushing them back to the following sequel if he feels it doesn't fit the next one.
"We've figured out three obscene things that he's doing that I'm terrified of, it'll make the helicopter chase look like tinker toys," said McQuarrie, referring to the insane aerial stunt work performed by Cruise himself after he learnt to fly a helicopter for the Fallout scene.
Filming in Norway made headlines around the world after Cruise was seen riding a motorcycle off a cliff and parachuting to the valley floor below. A camera helicopter chased him off a purpose-built ramp for the shot, which Cruise (of course) executed without the need for a stunt-double.
But it wasn't without its risks, and Cruise even went on record with Empire Magazine saying the dramatic motorbike stunt was his most dangerous yet.
"If the wind was too strong, it would blow me off the ramp," he explained. "The helicopter was a problem, because I didn't want to be hammering down that ramp at top speed and get hit by a stone. Or if I departed in a weird way, we didn't know what was going to happen with the bike. I had about six seconds once I departed the ramp to pull the chute and I don't want to get tangled in the bike. If I do, that's not going to end well."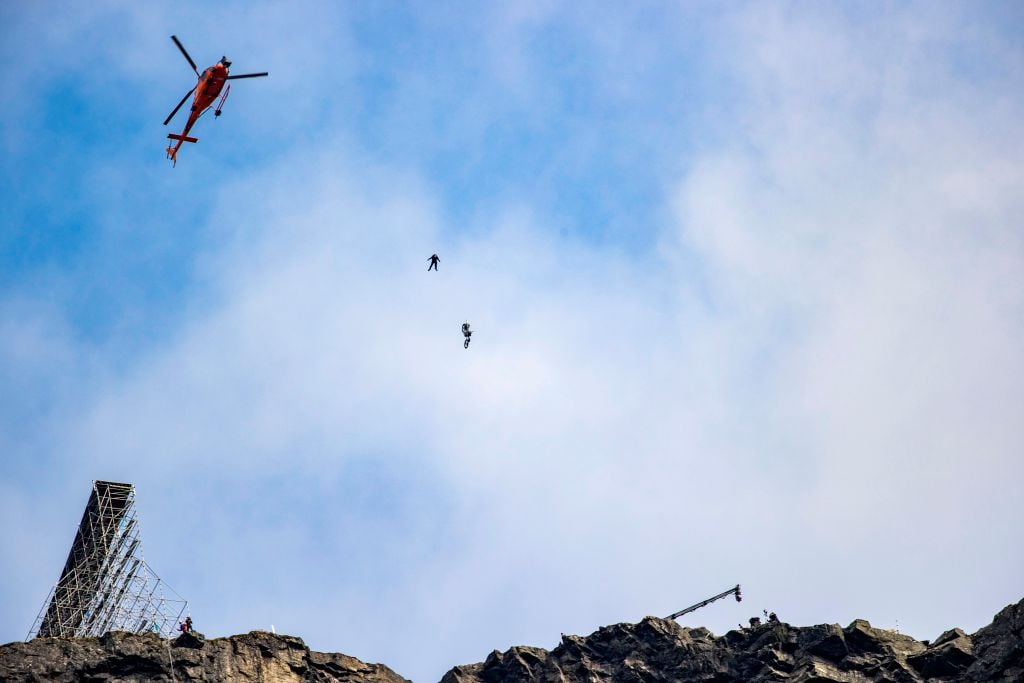 It was also reported by Forbes that Cruise personally chartered two unused cruise liners to safely accommodate the entire Mission crew while filming in the fjords of Norway for a sum of roughly AU$962,000. The Norwegian leg of the production schedule wrapped after a final scene atop of a train as it raced through the snow-capped peaks of the Romsdal mountains. Locals were shocked to see Cruise hanging out on the side of a train as they drove past, later seen in a video posted on TikTok.
Mission Impossible 7 then moved to Rome and Venice, where Cruise and co-star Hayley Atwell were been spotted handcuffed together in a camera-rigged BMW.
---
---
It's also worth clearing up that is Tom Cruise isn't going to space – at least not for MI7. It has since been revealed that SpaceX and NASA are working with Cruise separately for that project, which still sounds as crazy as you'd expect it to be.
Mission Impossible 7 isn't just all about Cruise, either. Simon Pegg has also expressed his excitement to The Independent in finally receiving an individual character arc for his role as Benji, and suggests that all other supporting characters will soon be getting theirs, too. How Cruise and McQuarrie expect to fit all of these in-between their hair-raising stunts, though, is anyone's guess.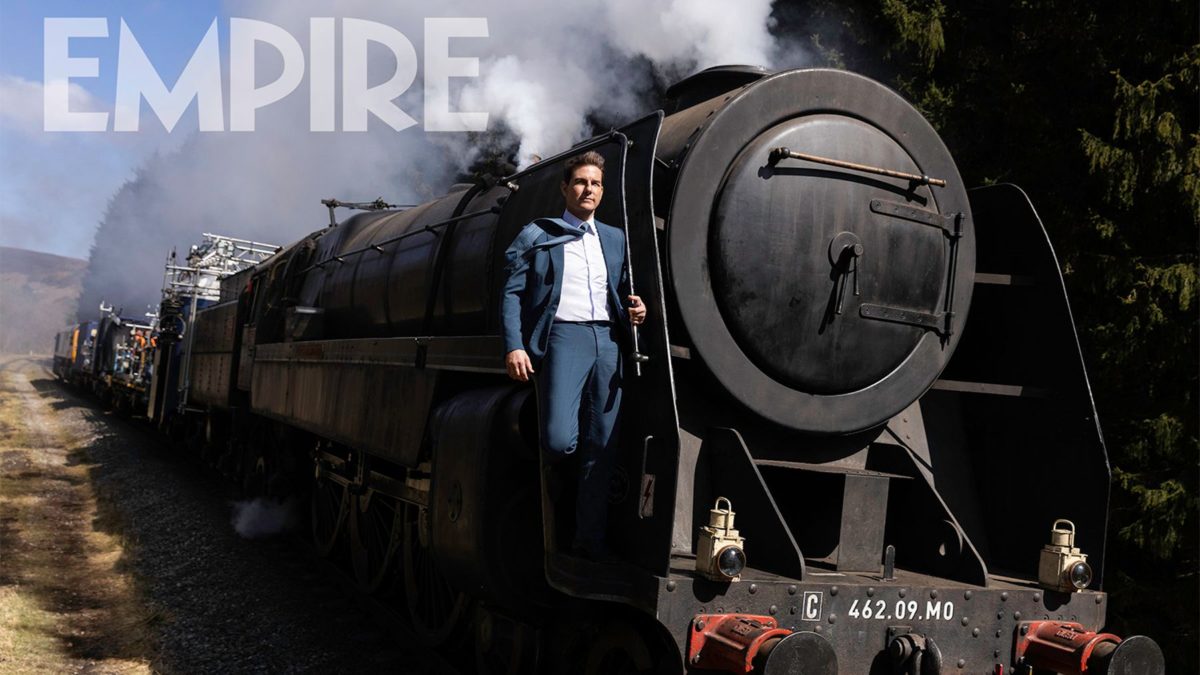 Who's starring in Mission Impossible 7?
If it ain't broke, don't fix it, right? Showrunners likely assumed the same when calling back staple Mission cast members including Ving Rhames, Simon Pegg, Rebecca Ferguson and Vanessa Kirby. Interestingly, and to much fan excitement, Henry Czerny will reprise his role as the enigmatic 'Kittridge' from the franchise's very first film in 1996.
Until very recently, British actor Nicholas Hoult was set to appear opposite Tom Cruise as the villain in MI7, but due to scheduling conflicts as a result of the pandemic, the role will now be played by Esai Morales (Ozark) instead. Hayley Atwell, Pom Klementieff and Shea Whigham will also join the franchise.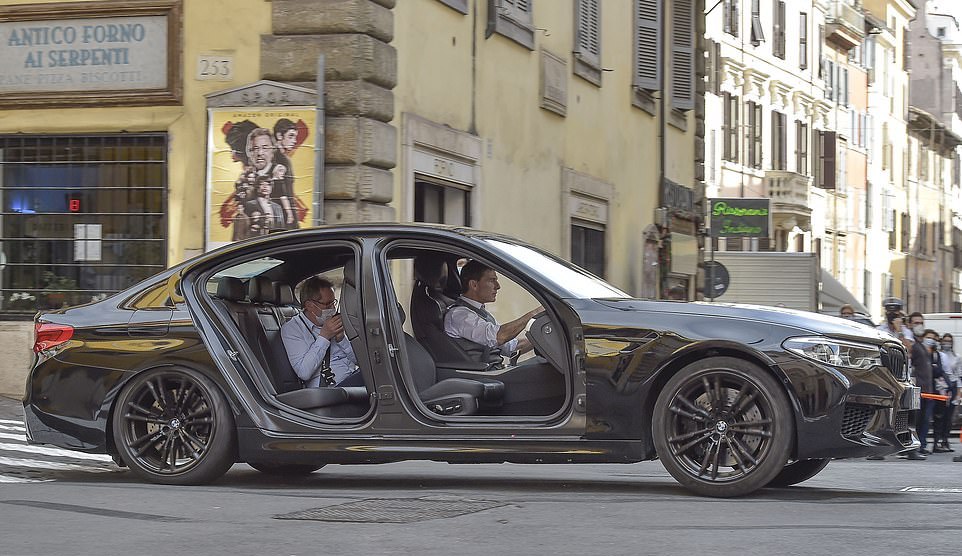 What's the release date for MI7?
Prior to the onset of the global pandemic, Mission Impossible 7 was scheduled for a July 2021 release date with the eighth instalment to follow almost exactly a year after. MI7 has since been provisionally pushed to May 26, 2022, with the untitled sequel also moved to 2023.
Now, check out everything we know about Money Heist season 5 and the upcoming Space Jam sequel.