After an entire year of delays, reschedules, and rug pulling, I'm not quite sure the term "anticipation" even begins to cover what the world is feeling right about now. The guiltiest culprits, of course, being franchise continuations such as The King's Man, No Time To Die, and Top Gun: Maverick – which, funnily enough, all made the cut for last year's edition of this exact same article. And while the macro situation concerning COVID-19 may still be uncertain, at this stage thankfully, studios are starting release films via streaming and even chancing it with good old fashioned cinemas. Here are some of the most highly anticipated movies coming to a screen near you in 2021.
2021 Movies – The BH Release Highlights
Malcolm & Marie
Directed: Sam Levinson
Starring: Zendaya, John David Washington
Release Date: February 5th (Netflix)
A filmmaker (Washington) returns home with his girlfriend (Zendaya) following a celebratory movie premiere as he awaits what's sure to be imminent critical and financial success. The evening suddenly takes a turn as revelations about their relationships begin to surface, testing the strength of their love.
---
---
Featuring the magnetic duo of Zendaya and John David Washington – both of which are currently enjoying some tremendous career momentum – Malcolm & Marie will be a deeply intimate drama. Late last year, it actually caused quite the bidding war between several studios and streaming giants which is a solid indication of its quality.
Judas & The Black Messiah
Directed: Shaka King
Starring: Daniel Kaluuya, Lakeith Stanfield, Martin Sheen
Release Date: February 12th (Traditional, HBO Max)
In the late 1960s, petty criminal William O'Neal (Stanfield) agrees to work as an informant for the FBI in order to take down Black Panther Party chairman Fred Hampton (Kaluuya).
Based on historic events, Judas & The Black Messiah promises to be a taut political thriller manned by a cast of outstanding dramatic talent.
Coming 2 America
Directed: Craig Brewer
Starring: Eddie Murphy, Arsenio Hall, James Earl Jones, Wesley Snipes, Jermaine Fowler, Shari Headley, Teyana Taylor
Release Date: March 5th (Amazon Prime Video)
Former Prince Akeem Joffer (Murphy) is set to become King of Zamunda when he discovers he has a son he never knew about in America – a street-savvy Queens native named Lavelle (Fowler). Honouring his royal father's (Jones) dying wish to groom this son as the crown prince, since Akeem and Lisa's (Headley) daughter is ineligible to take over the throne since Zamundan law says that it has to be a male heir to take the throne. Akeem and Semmi (Hall) set off to America once again.
Chasing the success of Borat 2 – yet another long-awaited sequel to a beloved comedy – Amazon is hoping to recapture streaming lightning in a bottle with Coming 2 America.
---
---
The Many Saints of Newark (The Sopranos Prequel)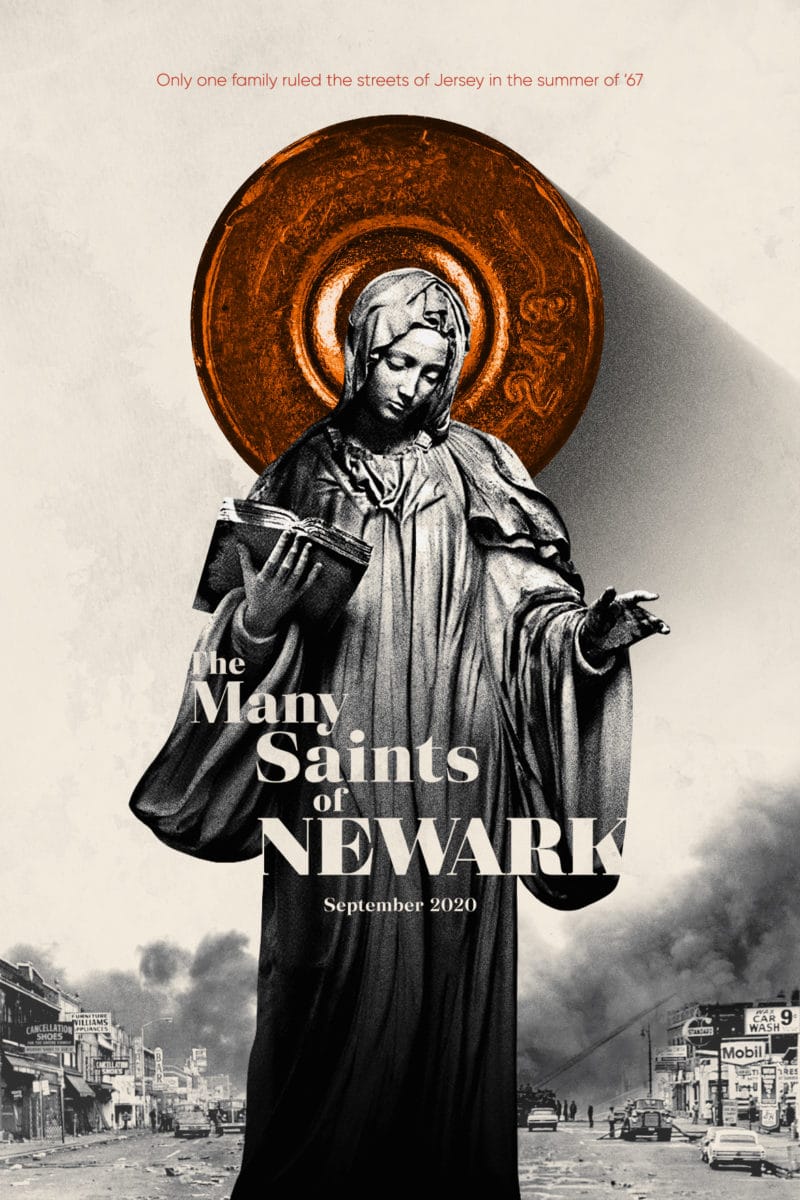 Directed: Alan Taylor
Starring: Alessandro Nivola, Jon Bernthal, Vera Farmiga, Michael Gandolfini, Leslie Odom Jr., Billy Magnussen, Ray Liotta
Release Date: March 12th (Traditional, HBO Max)
A look at the formative years of New Jersey gangster, Tony Soprano. Tensions rise between African Americans and Italian Americans in Newark, New Jersey, in 1967.
Need we say more? It's essentially a high-budget episode of The Sopranos about a young Tony Soprano portrayed by James Gandolfini's real-life son.
The King's Man (Kingsman Prequel)
Directed: Matthew Vaughn
Starring: Ralph Fiennes, Gemma Atterton, Rhys Ifans, Daniel Bruhl, Djimon Hounsou, Charles Dance, Harris Dickson
Release Date: March 12th (Traditional)
As a collection of history's worst tyrants and criminal masterminds gather to plot a war to wipe out millions, one man and his protégé must race against time to stop them.
Ah, yes. The other spy film we've been waiting on. Prior to COVID-19 kicking off in earnest, The King's Man had already been plagued with schedule delays. The good news is, there's apparently seven more sequels and a TV series on the books. So don't worry, there won't be a shortage of Kingsman content anytime soon.
No Time To Die
Directed: Cary Fukunaga
Starring: Daniel Craig, Rami Malek, Léa Seydoux, Ana de Armas, Jeffrey Wright, Christopher Waltz, Ralph Fiennes
Release Date: April 2nd (Traditional)
Five years after the capture of Ernst Stavro Blofeld (Waltz), James Bond (Craig) has left active service. He is approached by Felix Leiter (Wright), his friend and a CIA officer, who enlists his help in the search for Valdo Obruchev, a missing scientist. When it becomes apparent that Obruchev has been abducted, Bond must confront a villain whose schemes could see the deaths of millions.
---
---
At this point, we're all pretty exhausted from hearing about thrice-delayed Bond 25. Hopefully, Daniel Craig's swan song will live up to our expectations.
RELATED: Warner Bros Will Stream 'Dune', 'Matrix 4', 'Space Jam: A New Legacy', & 'Sopranos' Prequel In 2021
A Quiet Place II
Directed: John Krasinski
Starring: Emily Blunt, Cillian Murphy, Jimon Jounsou, Millicent Simmonds, Noah Jupe
Release Date: April 23rd (Traditional)
Following the deadly events at home, the Abbott family must now face the terrors of the outside world as they continue their fight for survival in silence. Forced to venture into the unknown, they quickly realize that the creatures that hunt by sound are not the only threats that lurk beyond the sand path.
Actor turned director John Krasinski returns to deliver a follow-up to his celebrated original sci-fi/horror flick, enlisting the talents of Cillian Murphy to join his wife, Emily Blunt.
The French Dispatch
Directed: Wes Anderson
Starring: Benicio del Toro, Adrien Brody, Tilda Swinton, Léa Seydoux, Frances McDormand, Timothée Chalamat, Jeffrey Wright, Bill Murray, Owen Wilson, Liev Schreiber, Edward Norton, Willem Dafoe, Saorise Ronan, Christoph Waltz, Jason Schwartzman
Release Date: May 2021 (Traditional)
The staff of a European publication decides to publish a memorial edition highlighting the three best stories from the last decade: an artist sentenced to life imprisonment, student riots, and a kidnapping resolved by a chef.
Wes Anderson rarely takes a wrong step. Continuing down the path of his well-established reputation – which includes an unmistakable sense of cinematic stylism and ridiculously stacked casting choices – some light-hearted viewing from The Royal Tenenbaums director is just what 2021 calls for after everything we've been through.
---
---
Top Gun: Maverick
Directed: Joseph Kosinski
Starring: Tom Cruise, Miles Teller, Jennifer Connelly, Jon Hamm, Ed Harris, Val Kilmer
Release Date: July 2nd (Traditional)
Pete "Maverick" Mitchell (Cruise) keeps pushing the envelope after years of service as one of the Navy's top aviators. He must soon confront the past while training a new squad of graduates for a dangerous mission that demands the ultimate sacrifice.
Top Gun. Tom Cruise returning as Maverick. Miles Teller as Goose's son and budding hot-shot pilot in his own right. Jon Hamm. Fighter jets. Sounds like a winning combination to me.
Space Jam 2: A New Legacy
Directed: Malcolm D. Lee
Starring: LeBron James, Don Cheadle, Sonequa Martin-Green, Ceyair J. Wright
Release Date: July 16th (Traditional, HBO Max)
When basketball champion and global icon LeBron James and his young son Dom – who dreams of being a video game developer – are trapped in a digital space by a rogue Al-G Rhythm, LeBron must get them home safe by leading Bugs Bunny, Daffy Duck, Porky Pig, Lola Bunny and the whole gang of notoriously undisciplined Looney Tunes to victory over the Al-G's digitized champions on the court.
Nostalgia seems to be the running theme of this year's movie releases. And while we won't compare MJ and LeBron like every annoying NBA fan seems so determined to do, we will be turning a critical eye on the new Space Jam.
Dune
Directed: Denis Villeneuve
Starring: Timothée Chalamet, Rebecca Ferguson, Oscar Isaac, Josh Brolin, Stellan Skarsgard, Dave Bautista, Zendaya, Jason Momoa, Javier Bardem
Release Date: October 1st (Traditional, HBO Max)
In the far future of humanity, Duke Leto Atreides (Isaac) accepts stewardship of the dangerous desert planet Arrakis, also known as Dune, – the only source of the most valuable substance in the universe: "the spice", a drug which extends human life, provides superhuman levels of thought, and makes faster-than-light travel possible.
---
---
Though Leto knows the opportunity is an intricate trap set by his enemies, he takes his Bene Gesserit concubine Lady Jessica (Ferguson), young son and heir Paul (Chalamet), and most trusted advisers to Arrakis. Leto takes control of the spice mining operation, which is made perilous by the presence of giant sandworms. A bitter betrayal leads Paul and Jessica to the Fremen, natives of Arrakis who live in the deep desert.
'Nuff said.
Other movies we're hyped for in 2021 (but unsure we'll actually get to see because… you know)
These are the flicks that have been slated to drop this year but haven't seen physical production completed yet. Meaning it all hangs in the balance of how nasty COVID-19 wants to be in the coming months.
Uncharted
Jackass 4
Elvis
Mission: Impossible 7
The Matrix 4