In classic throwback revival news today, National Treasure 3 has officially been confirmed as legendary producer, Jerry Bruckheimer, green lights the project for development.
Bruckheimer has just tapped Bad Boys For Life screenwriter, Chris Bremner, to come up with an undoubtedly compelling and not at all cringe-inducing story. It's worth noting Bremner has also just signed on to pen a fourth Bad Boys film, which means that someone out there must have faith in him.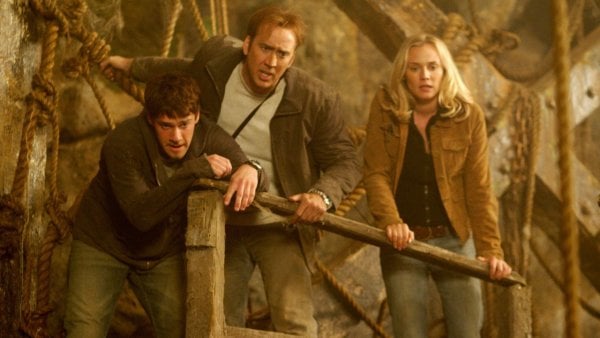 Currently, it is unclear whether Nicolas Cage, Diane Kruger, Justin Bartha, Jon Voight, or Harvey Keitel will make a return, given there is literally no story right now. But if Disney knows what's good for them (and their precious bottom line), they'll bring back the one and only Cage. Cage, after all, is synonymous with the franchise. Any deviation at this point in time would beggar belief.
---
---
In the meantime, here are some of my pitches for potential plotlines National Treasure 3 can explore (likely to be rejected given this is a Disney production):
Raiding Area 51 to rescue an alien who can invoke Lil Uzi Vert's "Money Longer" song on full volume wherever he goes
Answering the mystery of whoever the fuck actually finds Michael McIntyre funny
Rediscovering the missing Epstein security footage
Finding the cigarette store where my biological father disappeared
To revisit the first two National Treasure instalments, head over to Disney+ to get things started.
RELATED: 'Top Gun: Maverick' Is Pretty Damn Accurate (According To The US Navy)