Not everything can be a high-brow Oscar contender or Euro indie about pre-industrial Germany (black & white in a 4:4 ratio, of course). Sometimes, you just have to take things for what they are. Like Netflix's upcoming action flick Day Shift.
Is it a mindless waste of two hours liable to rob us of cells? Potentially. But is sitting down to watch Jamie Foxx and Snoop Dogg mow down hordes of zombies a la John Wick of any interest to us? You bet your sweet ass it is.
Day Shift tells the story of Foxx's Bud Jablonski, a blue-collar dad who wants nothing else in the world except to provide for his young daughter Paige (Zion Broadnax). How does old BJ earn an honest buck?
---
---
RELATED: 'Blonde' Trailer – Ana De Armas Becomes Marilyn Monroe In Netflix's R-Rated Drama
As far as society is concerned, he cleans pools around the San Fernando Valley. In reality, he hunts and kills vampires — which hilariously involves a vampire hunter union. Talk about universe building.
"You know what I see when I see a vamp?" Jamie Foxx can be heard saying in a voice-over.
"A big old dollar sign."
Helmed by J.J. Perry – the action director and stuntman who's worked on everything from Iron Man, Avatar, The Town, to Warrior and Django Unchained – the screenplay has been written by Shay Hatten (John Wick: Chapter 3, 4, & 5) and Tyler Tice. John Wick franchise creator Chad Stahelski has served as producer.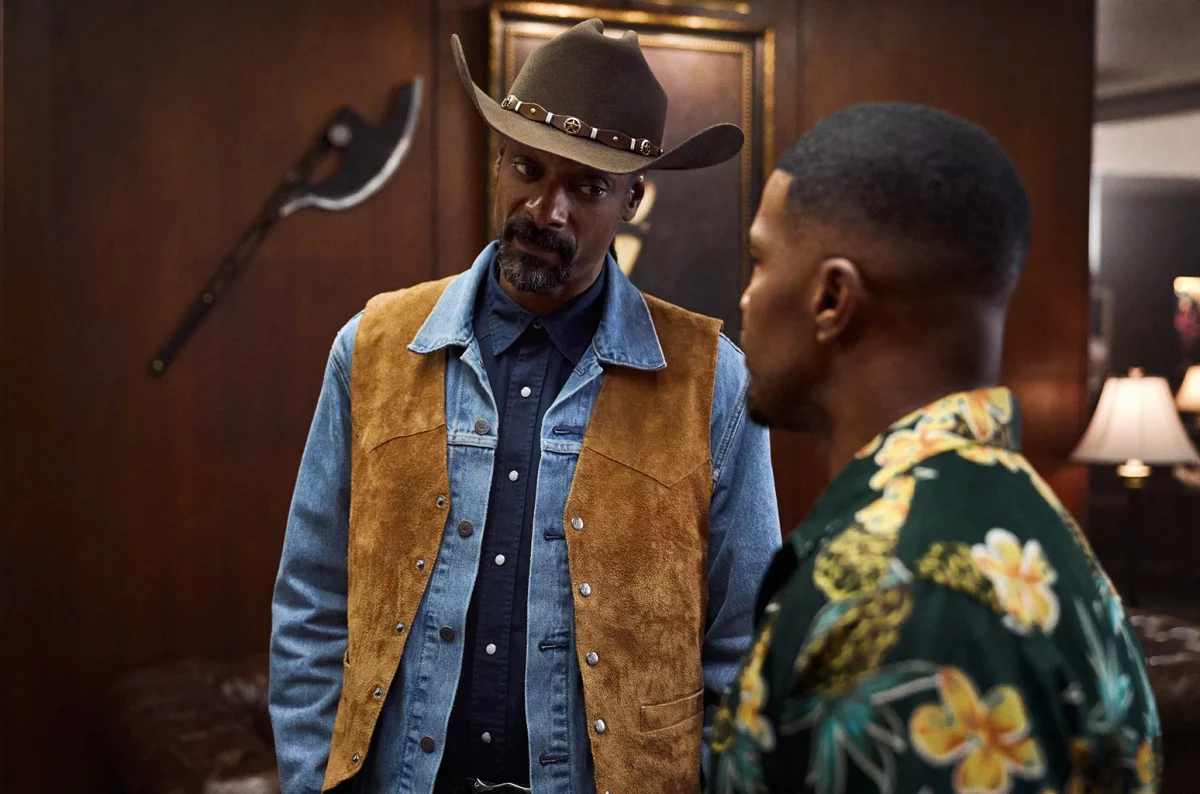 Jamie Foxx and Snoop Dogg are joined by the likes of Dave Franco, Megan Good, Natasha Liu Bordizzo, Oliver Masucci, Steve Howey, and Scott Adkins. The latter of whom tells you everything you need to know about how serious Day Shift has taken its fight sequences.
Day Shift is locked and loaded to hit Netflix on August 12th – check out the trailer above. And once again, try not to think too hard about this one.
---
---