A decade on from iconic police-comedy, The Other Guys, Mark Wahlberg is returning to screens in a similar fashion. And although this isn't exactly the sequel we had all hoped for, there are a fair few reasons to remain optimistic about upcoming Netflix release – Spenser Confidential.
Wahlberg plays Spenser, an ex-cop who finds himself fresh out of prison. As per the usual narrative, he has his heart set on leaving his past behind and leading a quiet existence. But when a murder occurs, Spenser enlists the help of some people who aren't Will Ferrell.
---
---
In his A-team of fellow vigilantes is his old mentor and boxing coach Henry (portrayed by Alan Arkin), a promising amateur boxer named Hawk (portrayed by Winston Duke), and Spenser's own ex-girlfriend Cissy (portrayed by Iliza Shlesinger).
The cast will also include Post Malone, comedian Marc Maron, as well as the UFC's Donald "Cowboy" Cerrone in currently unspecified roles. There is, however, a fairly good indication of who will be featured in an action sequence, who will be making smartass quips in the background – and based on the headline, who's copping a flogging from Wahlberg himself.
In the director's chair is Peter Berg, marking his fifth collaboration with Wahlberg after Lone Survivor, Deepwater Horizon, Patriots Day, and most recently, Mile 22. The screenplay has been penned by Season O'Keefe and Brian Helgeland, based on the novel Wonderland by Ace Atkins.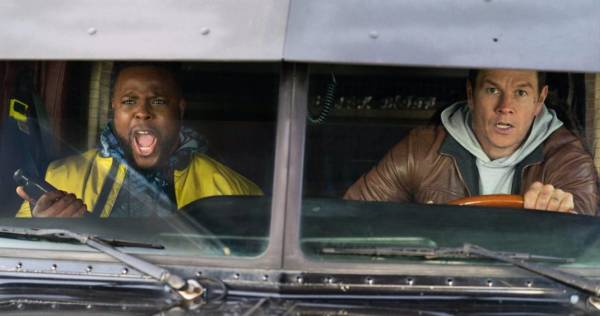 Spenser Confidential will be available to stream on Netflix on March 6th of this year. Watch the first trailer above.
RELATED: Quentin Tarantino Is Directing The 'Bounty Law' Series From 'Once Upon A Time In Hollywood'