Fresh reports are indicating that we may be in for a three-hour cut of No Time To Die. Which would make it the longest instalment in the entire 25-film franchise by a country mile.
In the recent era of Bond, the latest films have had the following runtimes:
Spectre (2015) – 2 hours and 28 minutes (the current title holder)
Skyfall (2012) – 2 hours and 23 minutes
Quantum of Solace (2008) – 1 hour and 46 minutes
Casino Royale (2006) – 2 hours and 24 minutes
But based on what we're hearing, it may need every single minute to wrap things up for Daniel Craig's iteration of 007. Reports are also strongly alluding that DC's portrayal of the legendary '00' assassin will face an explicit onscreen demise – in other words, he might just end up dead.
---
---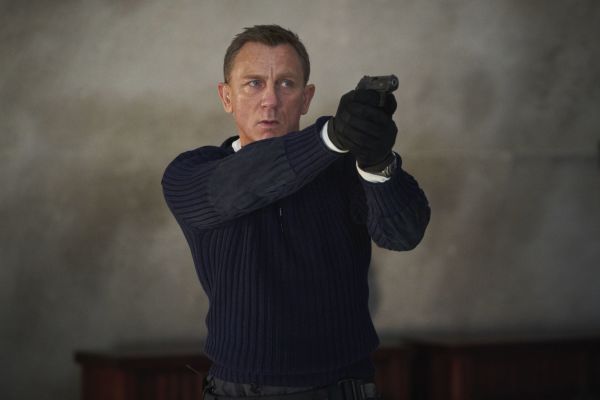 And we've even compiled the evidence for your consideration…
Why Danny Boyle walked away from the director's chair
Prior to Cary Fukunaga taking the reins of Bond 25's production, Trainspotting and Slumdog Millionaire director, Danny Boyle, was set to be the original director. That was until he walked away citing "creative differences." The reason was later revealed by reports to be surrounding the onscreen execution of Bond himself.
"There were discussions about killing off Bond in dramatic fashion at the end," an insider has stated.
"It would also leave it open for a twist in the next instalment — either Bond hadn't died or there could be a Doctor Who-esque regeneration with a new actor."
Which, for anyone who knows the franchise well, is essentially what EON Productions did when Craig debuted as the character in Casino Royale – he started from scratch. Craig's five-film tenure as 007 would be neatly packaged into one storyline and one collection of actors, bar Dame Judi Dench.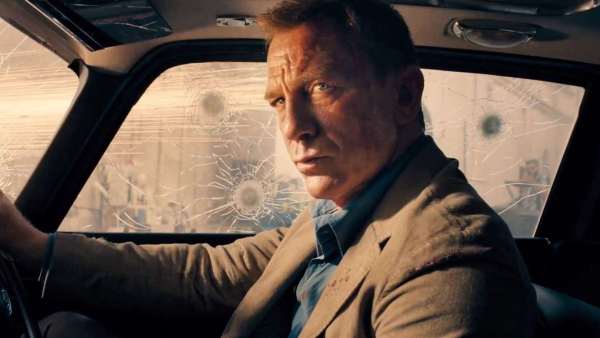 This was all deemed "ridiculous" by Boyle. In contrast, longtime Bond franchise producer, Barbara Broccoli and Craig himself believed it would be a "spectacular finale" to the latter's tenure as 007.
In recent months, fuel was added to this fire – which you can read all about in the link below.
---
---
RELATED: Cary Fukunaga Has 3 Alternate Endings For 007's 'No Time To Die'
The 25th film marks something monumental (and Super Bowl LIV spot)
It goes without saying that being the 25th film marks something monumental, with the marketing push building it up to be quite the affair beyond Craig's retirement. But of all the comments, taglines, and ad spots that have been released, it was the Super Bowl LIV teaser dropped by MGM just yesterday that really piqued our conspiracy theory interest.
Check it out now:
"The 25th film… will change… everything."
Need we say more? Alright, alright, we know what we look like. But before you tear the tinfoil hats from our heads, just hear us out for, like, another 200-ish words.
And then there's this quote from Barbara Broccoli
What better way to complete a Bond arc than with a ballsy and brazen approach no other Bond film has dared to even think about on previous occasions? Killing this version off in a way that leaves no other interpretation. Clean cut. In your face. Plain and simple.
---
---
"There's been speculation but it will be interesting to see, when people actually see what it is, what they think," Broccoli continues to tease.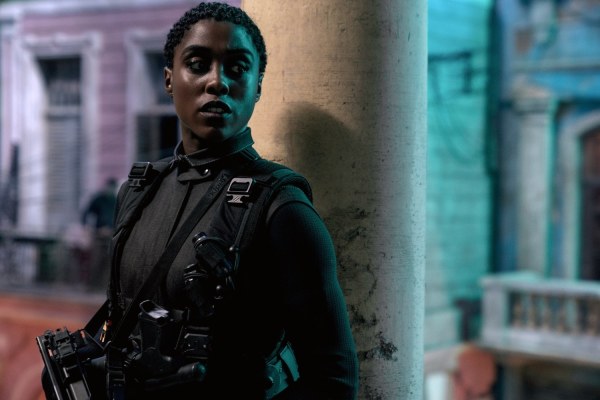 "But [Nomi's] a very highly qualified person in the story. She comes from a military background and she's highly qualified and gives Bond a run for his money."
Broccoli has, however, gone on record to state the 007 mantle can be any race, shape, or size – but never a female.
"I believe we should be creating new characters for women—strong female characters. I'm not particularly interested in taking a male character and having a woman play it. I think women are far more interesting than that."
At this point in time, it's also worth noting the film is still being edited. Only time will tell. And it just goes without saying that we just can't wait to find out.
No Time To Die is scheduled for cinematic release on April 8th, 2020.
REVEALED: Billie Eilish Confirmed For The 'No Time To Die' Theme Song.
---
---