The rumour mill is spinning into overdrive after the recent release of the poster for Quentin Tarantino's Once Upon a Time in Hollywood this morning. We've got a release date, we've got the poster, and now we've gone and gathered everything we know so far about what should be the blockbuster of the year. Move over, Netflix.
An All-Star Cast
Even though we've barely got a trickle of live-action footage, let alone a full-length trailer (be sure to visit back when it does drop supposedly next week), the absolutely bonkers roll call for this film has been driving excitement levels through the roof. There's a lot of big names to get through, so let's just go with a list format, shall we?
Leonardo DiCaprio as TV star Rick Dalton.
Brad Pitt as stunt-double Cliff Booth.
Al Pacino as Marvin Schwarz – Dalton's talent agent.
Margot Robbie as the iconic Sharon Tate.
Bruce Dern (originally Burt Reynolds) as George Spahn.
Kurt Russell.
Tim Roth.
Michael Madsen.
Damian Lewis as Steve McQueen.
Keith Jefferson.
Aussie actor Damon Herriman as Charles Manson.
Emile Hirsh as Hollywood hairstylist, Jay Sebring.
Dakota Fanning as Squeaky Fromme.
Clifton Collins Jr.
Nicholas Hammond.
Timothy Olyphant.
Scoot McNairy as 'Business' Bob Gilbert.
Austin Butler.
Maya Hawke.
Lorenza Izzo.
Lena Dunham (yes, even Lena Dunham).
This stacked cast is pretty much all friendly with Mr Tarantino himself, the majority having worked on films with him in the past (see Brad Pitt in Inglorious Basterds or Leonardo DiCaprio in Django Unchained).
RELATED: 'FIRST LOOK: Margot Robbie Joins Brad & Leo In 'Once Upon A Time In Hollywood"
(Arguably) The Best Director In The Game
In case it hasn't been made clear already, or you've steered clear of absolutely all entertainment news for the past year, Once Upon a Time in Hollywood is directed and written by none other than Quentin Tarantino, the modern master of cult-classic films. I use the term 'cult' sparingly considering the man's movies are undoubtedly wide-reaching hits almost consistently and have received a number of various Oscar wins and nominations, among a mass of other awards.
---
---
Some of his best include Reservoir Dogs (1992), Pulp Fiction (1994), Inglorious Basterds (2009), and Django Unchained (2012), just to name a few. Tarantino is understandably pumped about this one, stating:
An Intriguing Story
Once Upon a Time in Hollywood is a pretty appropriately named flick, as most of the film revolves around a series of insane and well-publicised events in Hollywood that occurred a couple of decades ago.
More specifically, the movie is a unique blend of fiction and non-fiction, with characters such as Leo's Rick Dalton never actually existing, whereas the cautionary tale of Margot Robbie's Sharon Tate is all too real. The three big dogs of the film – DiCaprio, Pitt, and Robbie – are front and centre. The story revolves around the struggles of actor Rick Dalton, his stunt-double and buddy, Cliff Booth, as well as Booth's next-door neighbour, the alluring Sharon Tate.
If you haven't brushed up on the history of the Manson Family murders, or Charles himself, let's just say things really don't end well for Tate. How Tarantino chooses to tell this story – fusing fact and fiction – only time tell.
But based on so-far-released aesthetics and Tarantino's extreme style of storytelling, Once Upon a Time in Hollywood will focus on the hippy Hollywood of the late 1960s. If you've seen a Tarantino film or two in the past, and if you were a betting man, a safe assumption would be that the movie will be chocked full with healthy doses of violence, sex, drug use, and some top-notch acting skills.
RELATED: 'Everything You Need To Know About Scorsese's "The Irishman"'
Sneak-Peak Pics
Although we only received the official poster this morning, some of the cast and various other individuals close to the movie have been supplying the world with a light trickle of images, which are honestly nothing but big teases (especially if they feature Margot). Here are a few of our favourites so far:
---
---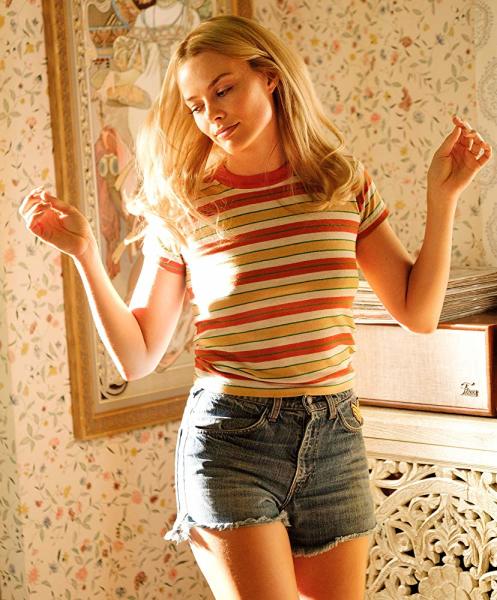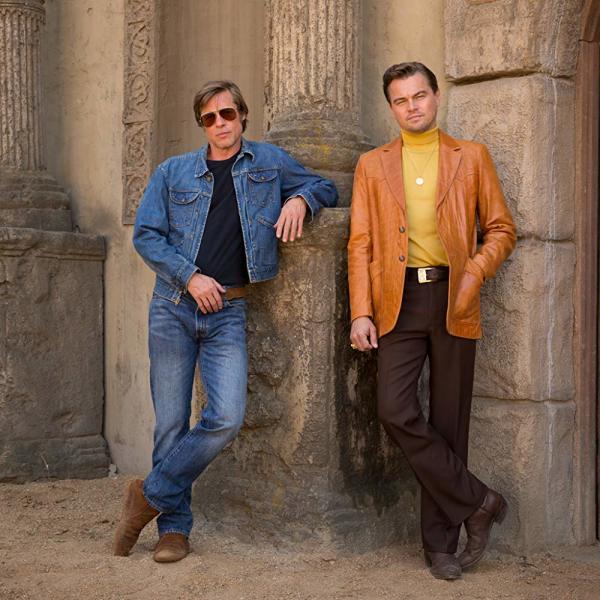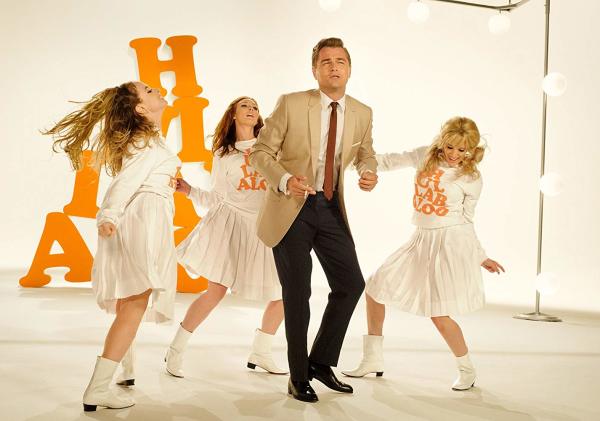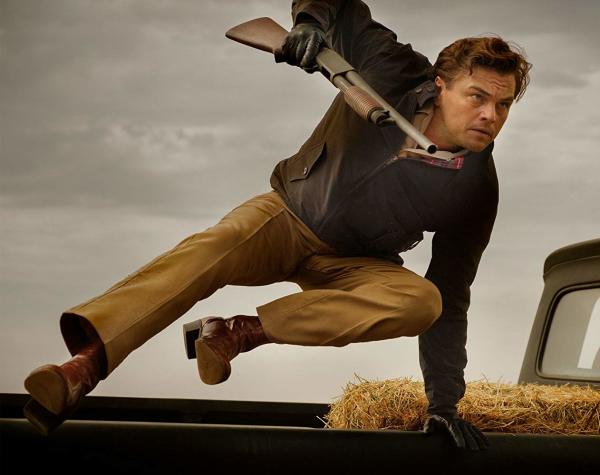 Release Dates
Filming kicked off in June of last year, so Tarantino and the gang are really turning this thing around at top-speed. The filming has been all over the Los Angeles area, giving the tabloids and paparazzi multiple field days.
The unfortunate death of the legendary Burt Reynolds slowed things up a little, but Once Upon a Time in Hollywood is still slated for a July 26, 2019 release date for the US and an August 15, 2019 release for Australia. Stay tuned for an impending trailer.
RELATED: 'This Brilliant Infographic Proves Leonardo DiCaprio Refuses To Date Women Over 25'