In 2014, two years after Django Unchained hit theatres, director Quentin Tarantino teamed up with Eisner Award-winning comic book creator Matt Wagner to print an official sequel: Django / Zorro. As you'd expect from a crossover of this nature, the graphic novel was a delightfully over-the-top affair explored across 192 colour-rich pages.
Then in 2019, reports indicated Tarantino intended to adapt Django / Zorro into a live-action movie with the help of comedian Jerrod Carmichael. And would you believe it — both Jamie Foxx and Antonio Banderas were fully on board with the entire idea.
RELATED: Quentin Tarantino Once Got Shitfaced With Pierce Brosnan & Pitched A James Bond Film
---
---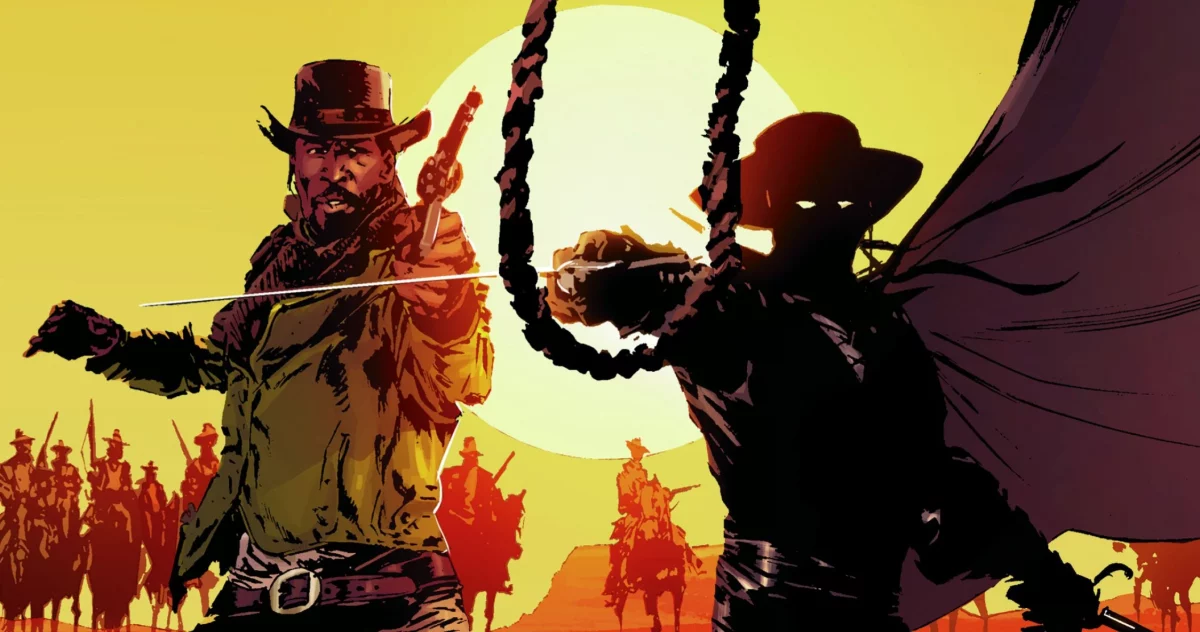 "He talked to me, I think on the Oscar night [in 2020] when I was nominated for Pain & Glory," Antonio Banderas recently confirmed to USA Today.
"We saw each other at one of those parties. He just came up to me and I was like, 'In your hands? Yeah, man!' Because Quentin just has that nature to do those types of movies and give them quality."
"Even if they are based on those types of B-movies of the 60s and 70s, he can take that material and do something really interesting."
"We've never worked together, but it would be great because of him, because of Jamie Foxx and because of [playing] Zorro again when he's a little bit older. It would be fantastic and funny and crazy."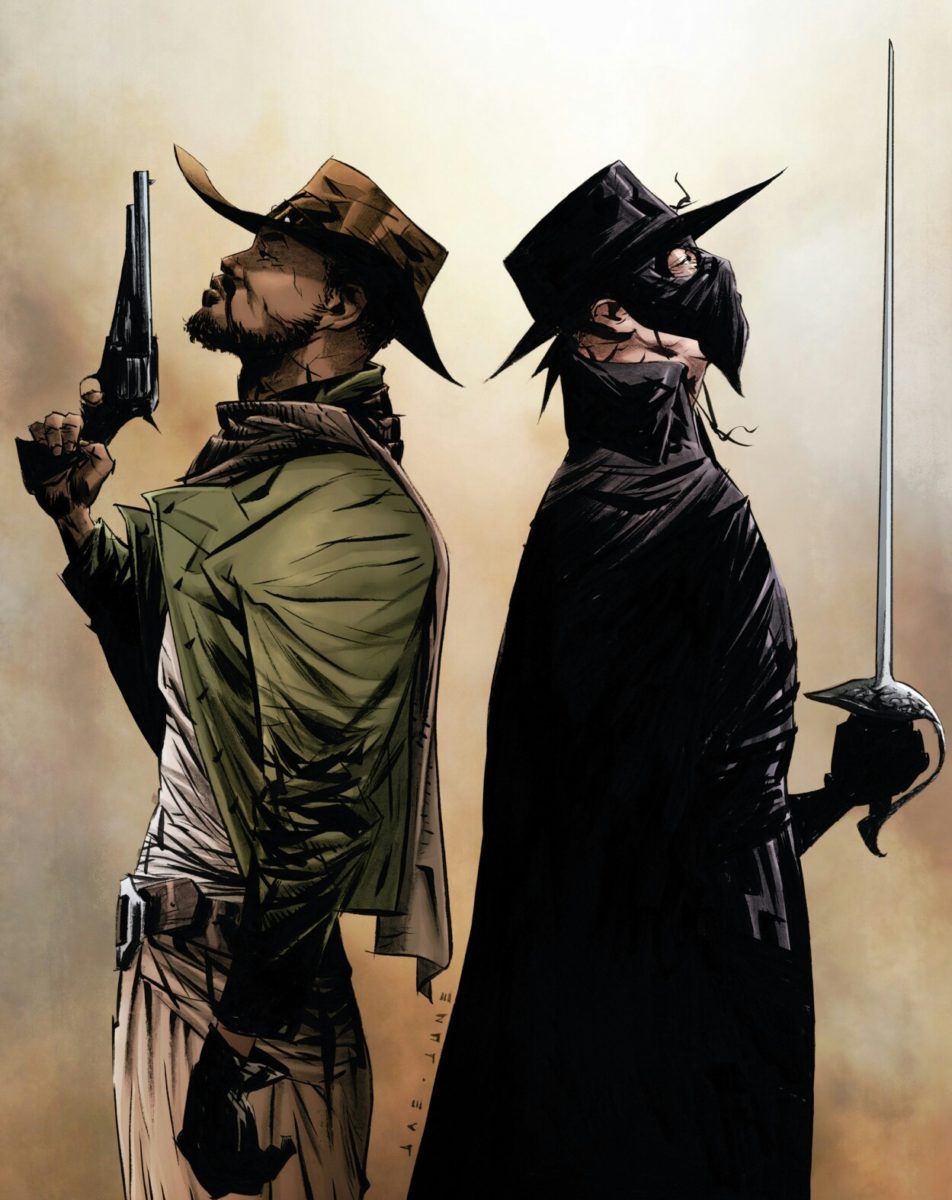 For those of your curious, here's the official synopsis for the Django / Zorro graphic novel:
Set several years after the events of 'Django Unchained,' Django again pursues evil men in his role as a bounty hunter. Taking to the roads of the American Southwest, he encounters the aged and sophisticated Diego de la Vega by sheer chance. Django is fascinated by this unusual character, the first wealthy white man he's met who seems totally unconcerned with the colour of his skin… and who can hold his own in a fight. Django hires on as Diego's bodyguard, and is soon drawn into a fight to free the local indigenous people from brutal servitude. Learning much from the older man – as he did from King Schultz – he discovers that slavery isn't exclusive to his people, as he even dons the mask of Zorro in their mission of mercy!
RELATED: Martin Scorsese & Quentin Tarantino Interview Each Other On Cinema
---
---
"Quentin's a lunatic who I love, and I'm happy that I got to spend the time," Jerrod Carmichael said of penning the Django / Zorro screenplay in collaboration with Tarantino.
"We saw exploitation flicks at the New Beverly, he read me scenes that never made it to his movies, that he had typed out, in his kitchen after making fresh-squeezed lemonade for me. It was really special."
Carmichael went on to tell GQ Magazine: "It's actually an incredible, incredible script that came in from that Django / Zorro that I would love for Sony to figure out, but I realize the impossibility of it. But I still think we wrote a $500 million film."
Sadly, based on the most recent updates about this balls-out project, Quentin Tarantino has since abandoned the Django / Zorro crossover movie (although interestingly enough, there's still an IMDb page for it).
But with his tenth and final feature film still to be announced, who knows… perhaps the mad genius will follow Once Upon A Time In Hollywood with his comic book adaptation. Either that or his long-rumoured R-rated Star Trek. Or the long-awaited Kill Bill 3.
Boy, Quentin Tarantino really likes to tease the public with shit that'll never see the light of day, doesn't he?