Whether you care to admit it or not, LeBron James will go down in history as one of the greatest NBA players to ever lace up and take to the court – which is why it's rather unsurprising to hear NBC Universal's Peacock is already keen for a biopic. Only Shooting Stars won't cover everything from running drills by a hoop in the driveway to his fourth championship with the Los Angeles Lakers circa 2020 and becoming a billionaire. It'll focus solely on his days as a young basketball prodigy at St Vincent-St Mary High School.
Adapted from the 2009 book of the same name which LeBron James himself penned alongside Buzz Bissinger, the screenplay has been accomplished by Juel Taylor and Tony Rettenmaier. Academy Award nominees Rachel Winters (Dallas Buyers Club) and Terence Winter (The Wolf of Wall Street, The Sopranos, Boardwalk Empire) have signed on to co-produce with James and business partner Maverick Carter's billion-dollar media operation, SpringHill Company. You'll find Chris Robinson (Wu-Tang: An American Saga, Black-ish, Grown-ish) in the director's chair.
RELATED: Netflix's Basketball Flick 'Hustle' Will Be Another Must-Watch Adam Sandler Movie
---
---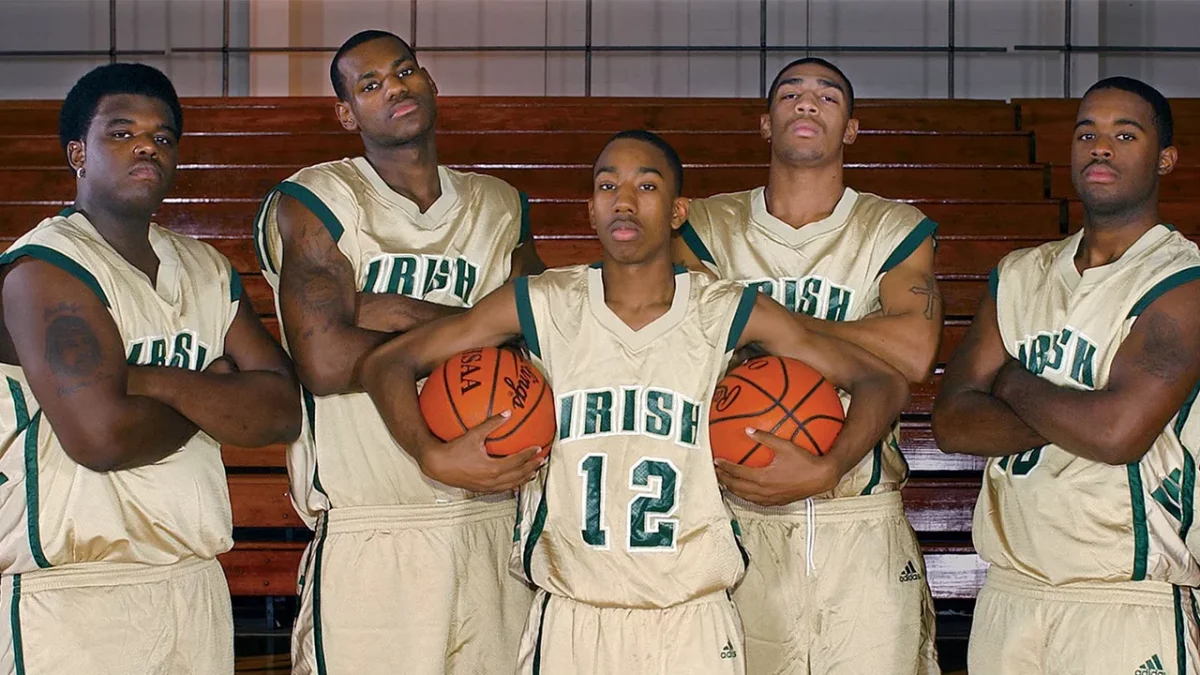 "The Shooting Stars were a bunch of kids – LeBron James and his best friends – from Akron, Ohio who first met on a youth basketball team of the same name when they were ten and eleven years old," reads the source material's description.
"United by their love of the game and their yearning for companionship, they quickly forged a bond that would carry them through thick and thin (a lot of thin) and – at last – to a national championship in their senior year of high school."
"They were a motley group who faced challenges all too typical of inner-city America. LeBron grew up without a father and had moved with his mother more than a dozen times by the age of ten. Willie McGee, the quiet one, had left both his parents behind in Chicago to be raised by his older brother in Akron."
"Dru Joyce was outspoken, and his dad was ever-present; he would end up coaching all five of the boys in high school. Sian Cotton, who also played football, was the happy-go-lucky enforcer, while Romeo Travis was unhappy, bitter, even surly… until he finally opened himself up to the bond his teammates offered him."
"In the summer after seventh grade, the Shooting Stars tasted glory when they qualified for a national championship tournament in Memphis. But they lost their focus and had to go home early. They promised one another they would stay together and do whatever it took to win a national title. They had no idea how hard it would be to fulfil that promise."
"Together these five boys became men, and together they claimed the prize they had fought for all those years: a national championship."
Given the time frame, there's a possibility we might even be able to expect an appearance from the legendary Michael Jordan. For the uninitiated, His Airness and baby LeBron met during the former's stint with the Washington Wizards and the latter's career as the country's most prolific high school baller. As BH's own Henry Garnett previously explained:
---
---
"Michael Jordan was 38-years-old at the time, playing for the Washington Wizards. Here, he would invite other NBA players to come practice with him. Names in attendance included the likes of Ron Artest, Antoine Walker, Jamal Crawford, Paul Pierce, Penny Hardaway, and Jerry Stackhouse."
"James was only 16. Despite being the best high school player in the country (ever), listening to Maverick Carter on the In The Zone podcast with Chris Brousard would suggest that LeBron didn't really get much of a chance to play here. He did, however, get some words of encouragement from his idol, as well as witness him hit an on-brand fadeaway game-winner where he screamed out, "That's why they pay me $33 million to do this."
"A couple of years later, the duo actually had an opportunity to form. LeBron James was 18 and in his rookie season with the Cleveland Cavaliers. The newly retired MJ was 40, but don't let that fool you. Two years earlier, he'd scored 51 points in an NBA game. While neither were in their prime… come on. Look who the hell we are talking about here."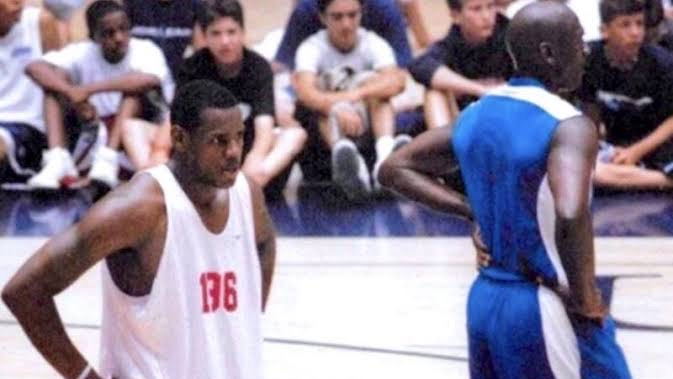 Shooting Stars isn't exactly the first production LeBron James has taken on via SpringHill Company. In addition to his beloved HBO talk show The Shop and Netflix's sports docuseries The Playbook, #6 has been getting involved with an upcoming comedy film entitled House Party – written by Stephen Glover, brother of multi-hyphenate talent Donald Glover/Childish Gambino – another basketball movie starring Adam Sandler entitled Hustle – which is heading to Netflix – and most famously, the long-awaited sequel Space Jam: A New Legacy. No comment on that last one…
According to Collider, the project is already well underway on location at James' hometown of Akron, Ohio. As for a release date, Shooting Stars – the LeBron James origin story – is currently scheduled to stream on NBC Universal's Peacock sometime in 2023 (specifics TBA).