After dropping two (television) movies last year – Post Covid and Post Covid: Covid Returns – Paramount+ has just announced a third South Park special dubbed The Streaming Wars is scheduled to premiere on June 1st.
Where the first two exclusive events explored what life was like for our favourite foul-mouthed kids in the distant future, which involved plenty more militant quarantines and time travel courtesy of Dr Kenneth McCormick, South Park: The Streaming Wars focuses on the complicated relationship between the acerbic Eric Cartman and his mother Lianne. According to the official description:
"Cartman locks horns with his mom in a battle of wills, while an epic conflict unfolds and threatens South Park's very existence."

---

---
RELATED: 'South Park' Creators Team Up With Kendrick Lamar For A Red-Hot Comedy Film
Co-creators Trey Parker and Matt Stone have served as executive producers on this one with Anne Garefino, Frank C. Agnone II, Eric Stough, Adrien Beard, Bruce Howell, and Vernon Chatman signed on as regular old producers.
The brand new special arrives as South Park celebrates its 25th anniversary and fulfils part of both Parker and Stone's $1.27 billion deal inked with ViacomCBS back in late 2021. For reference, the Colorado natives received their king's ransom in exchange for six more seasons of South Park and 14 movies set within the same universe. After The Streaming Wars, all that's left to produce is another 11 movies/television specials and a few batches of fresh episodes until the beloved animated series reaches season 30.
"Comedy Central has been our home for 25 years and we're really happy that they've made a commitment to us for the next 75 years," Trey Stone and Matt Parker expressed via statement.
"When we came to ViacomCBS with a different way to produce the show during the pandemic, Chris [McCarthy], Nina [Diaz], Keyes [Hill-Edgar], and Tanya [Giles] were immediately supportive and enabled us to try something new that turned out to be really well received."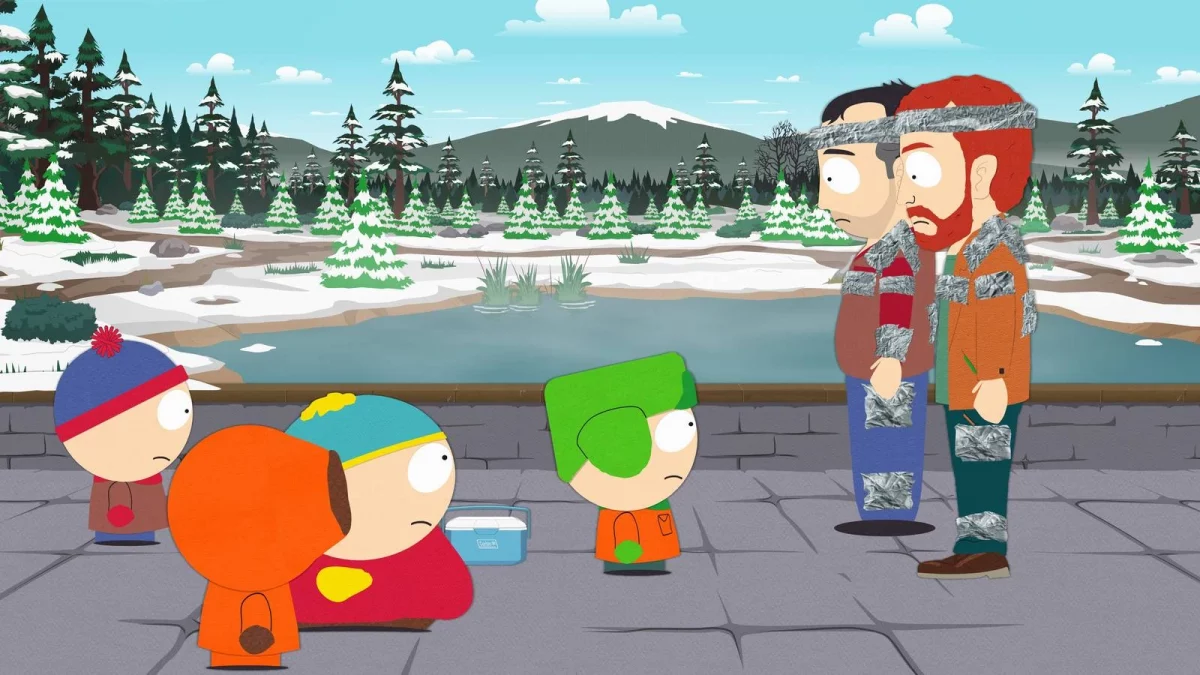 RELATED: 'South Park' Creators Gambled Big Time For Their $1.3 Billion Payday
"We can't wait to get back to doing traditional South Park episodes but now we can also try out new formats. It's great to have partners who will always take a chance with us."
---
---
"Matt and Trey are world-class creatives who brilliantly use their outrageous humour to skewer the absurdities of our culture and we are excited to expand and deepen our long relationship with them to help fuel Paramount+ and Comedy Central," says Chris McCarthy, President-CEO of MTV Entertainment & Chief Content Officer (Adult Animation) at Paramount Plus+.
"Franchising marquee content like South Park and developing new IP with tremendous talents like Matt and Trey is at the heart of our strategy to continue growing Paramount Plus."
Catch South Park: The Streaming Wars on Paramount+ from June 1st – and check out the extremely brief teaser below.