Warner Bros. has once again reignited the age-old LeBron James vs Michael Jordan debate by dropping the first Space Jam 2 trailer. Starring King James himself and directed by Malcolm D. Lee (Undercover Brother, Girls Trip), this long-awaited follow-up to the classic 90s flick is making one thing very clear: they're not aiming to recapture lightning in a bottle, but – as the official title suggests – establish something of their own. An entirely new legacy, if you will.
The recent press in the lead up to Space Jam 2 releasing has been a refreshing change of pace given how details have been rather sparse up until now. 15-second Instagram promos and first-look images aside, the first substantial reveal occurred late last year when the plot synopsis was "leaked":
During a trip to the Warner Bros. studio, NBA Superstar LeBron James and his son accidentally get trapped within a world that contains all of Warner Bros.' stories and characters, under the control of a malfunctioning, all-powerful force named Al-G Rhythm.
---
---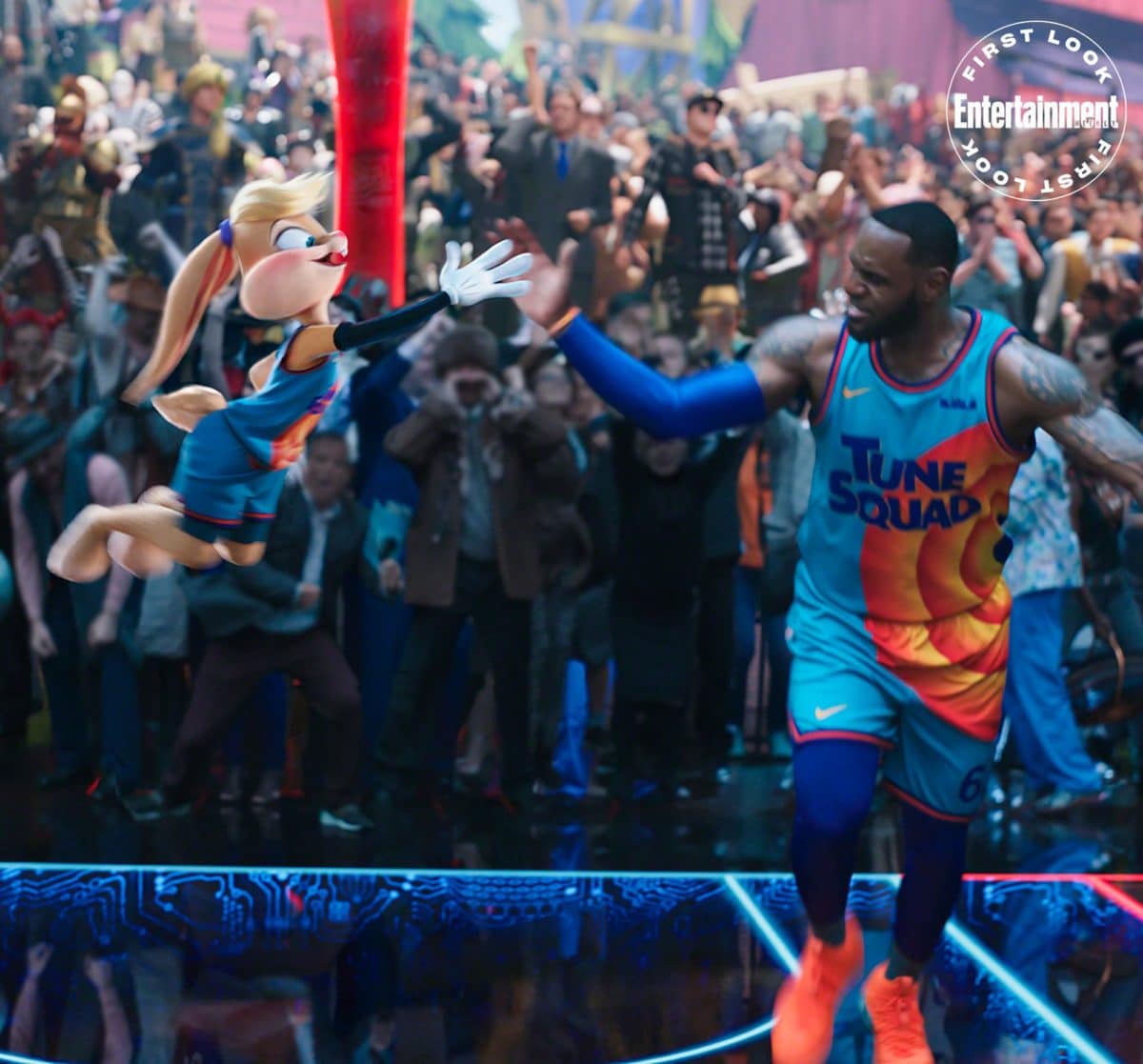 RELATED: 'Space Jam 2' Director Says LeBron James Sequel Is Better Than The Original
With the help of Bugs Bunny, LeBron must navigate through a never-before-imagined world filled with iconic movie scenes and characters as they re-assemble the Looney Tunes to rescue his lost son.

Now to get back home, LeBron and the Tunes have to unravel Al-G's mysterious plan and win an epic basketball game against digital gamified super-versions of the NBA and WNBA's biggest stars as the entire world watches.
James will be joined by an all-star cast of Don Cheadle as Al-G Rhythm (the evil computer algorithm holding his son hostage), Cedric Joe as a fictitious version of James' son Dom, as well as:
Bugs Bunny
Daffy Duck
Porky Pig
Tweety
Sylvester
Lola Bunny (who has just been confirmed to be voiced by Zendaya)
and more familiar names from the Tune Squad
You can also expect special appearances from other NBA players such as Anthony Davis, Klay Thompson, Draymond Green, Damian Lillard, Kyrie Irving, Chris Paul, Kyle Kuzma; and WNBA players Diana Taurasi, Nneka Ogwumike, and Chiney Ogwumike.
Space Jam 2: A New Legacy will be released theatrically and via HBO Max on July 15th – watch the first trailer above.