Almost immediately after Top Gun: Maverick was in the can, director Joseph Kosinski re-enlisted Miles Teller to star opposite Chris Hemsworth in the upcoming Netflix sci-fi thriller: Spiderhead.
Based on the dystopian short story Escape From Spiderhead originally penned by George Saunders and published in The New Yorker circa 2010, the source material has been adapted for screens by Deadpool scribes Rhett Reese and Paul Wernick. But don't hold that against them. The official synopsis is as follows…
"Two convicts living in a near-future society grapple with their pasts while trapped in a facility that allows prisoners to reduce their sentence time by volunteering for experiments using emotion-altering drugs, which are run by prison overseer Steve Abnesti (Chris Hemsworth). Inmate Jeff (Miles Teller) comes to care for another prisoner, Rachel (Jurnee Smollett), and tries to outmaneuver the experiments of the prison to save her."
---
---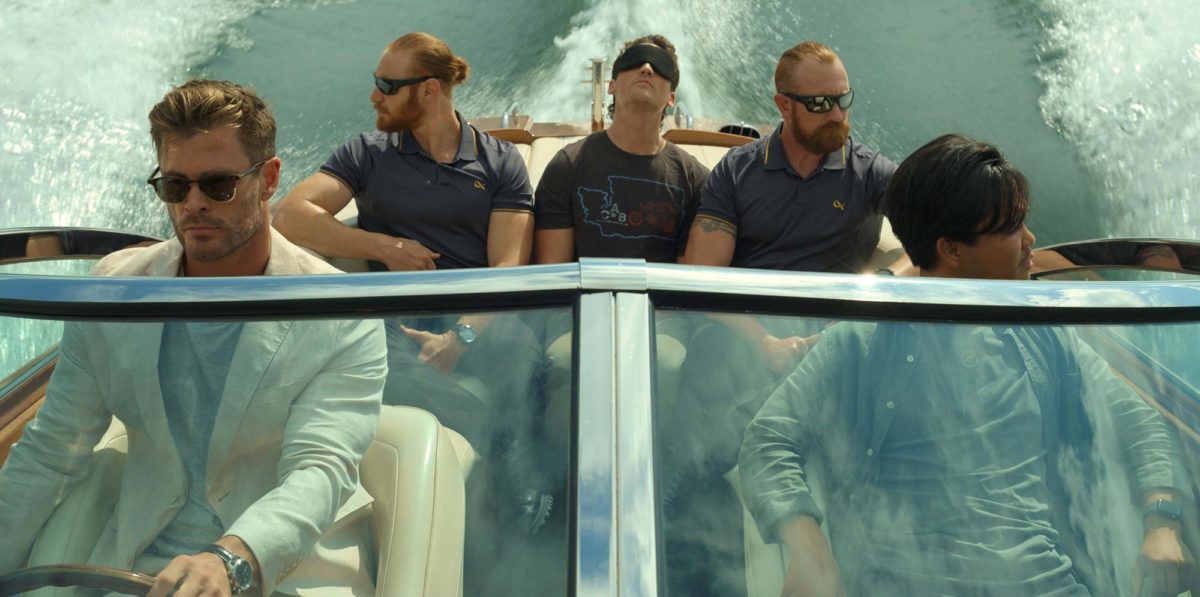 RELATED: First Look – Netflix's Most Expensive Movie Ever 'The Gray Man' Starring Ryan Gosling
Incidentally, Chris Hemsworth – who only takes on a villain role for the second time in his entire career after Bad Times At The El Royale – isn't the only good-looking Aussie featured in Joseph Kosinski's Spiderhead. As principal photography occurred during the height of COVID-19, the Whitsundays, Gold Coast, and Darlington were selected as the film's key locations; creating 360 local jobs and injecting $47 into the local economy.
"The great thing about this area is you can be on the beach, you can do waterwork, you can be in the desert," said producer Tommy Harper.
"You could be in the country and feel like you're in Texas, you can be in a rainforest and feel like you're in Hawaii."
Chris Hemsworth, Miles Teller, and Jurnee Smollett are joined by Tess Haubrich as Heather, BeBe Bettencourt as Emma, Mark Paguio as Verlaine, Sam Delich as Adam, and Joey Vieira as Miguel.
Spiderhead will be available to stream via Netflix on June 17th of 2022 – check out the trailer above.