It would appear Steven Spielberg isn't quite done revisiting Hollywood's Golden Age as Deadline reports the powerhouse director is attached to develop and helm a project under the Warner Bros banner – based on the Frank Bullitt character (portrayed by Steve McQueen).
"Insiders say Spielberg had been toying with the idea to direct a film based on the character for some time and came close last year to making it his follow-up to West Side Story," writes Justin Kroll of the leading entertainment publication.

"But had to negotiate with the McQueen estate for rights to the character before he would attach as a director. With the negotiations taking longer than expected, Spielberg shifted his focus to directing The Fablemans, the film loosely based on the director's childhood growing up in Arizona, and moved off of this film."

RELATED: 'Heat' Director Michael Mann Is (Finally) Making His Ferrari Movie
Sources have also been "adamant" that Spielberg's Bullitt will not be a remake nor a sequel, but rather an entirely new project centred on the iconic no-nonsense San Francisco Police Department detective who debuted back in 1968. To date, while no screenplay has been finalised, Josh Singer has been tapped to serve as the production's scribe. Singer has previously penned Spotlight, The Post, and First Man; while currently working away at a lil' something-something for Bradley Cooper's sophomore directorial effort on the life + times of Leonard Bernstein.
---
---
Steve McQueen's son Chad and grandaughter Molly have signed on to executive produce. Spielberg himself, on the other hand, will be producing alongside Kristie Macosko Krieger. Casting details are obviously still TBA.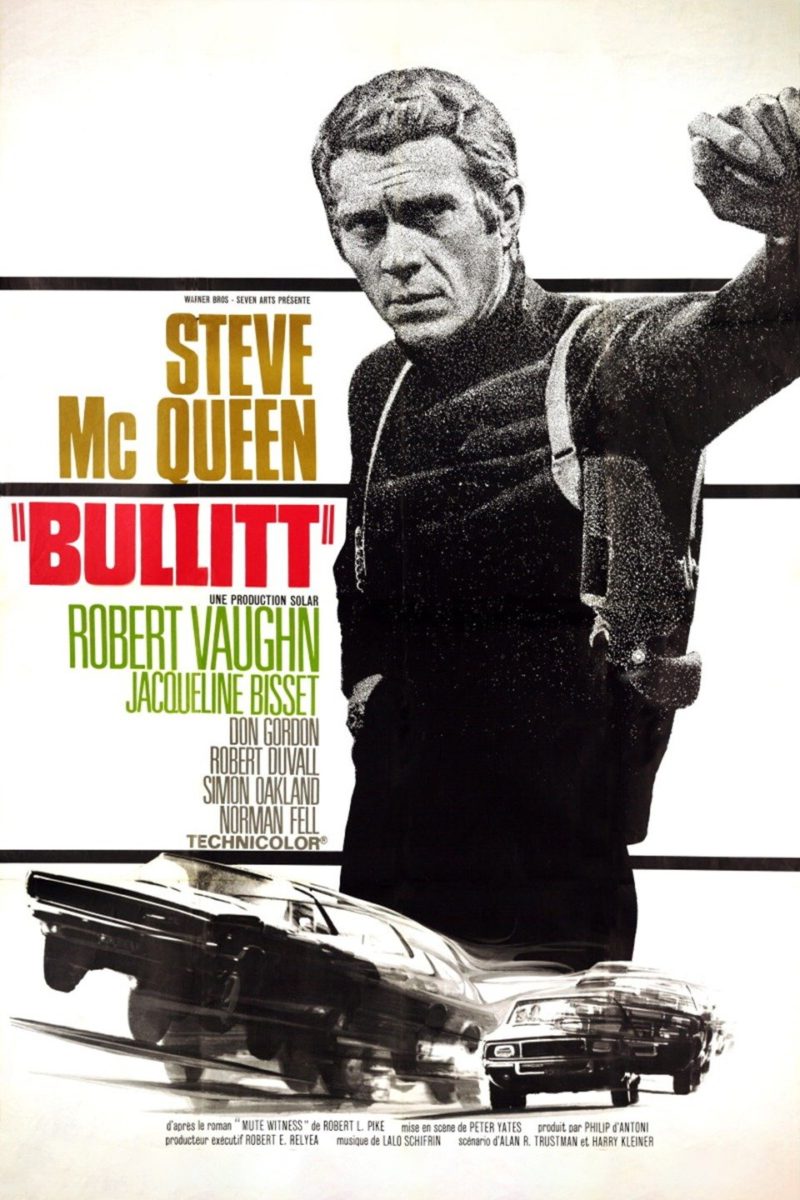 Steven Spielberg will take on his Bullitt project in earnest once filming has wrapped on Fablemans – which is scheduled to hit cinemas later this year on November 23rd of 2022.
Check out the trailer and synopsis for the original Bullitt directed by Peter Yates below.
Senator Walter Chalmers (portrayed by Robert Vaughn) is aiming to take down mob boss Pete Ross (portrayed by Vic Tayback) with the help of a testimony from the criminal's hothead brother Johnny (portrayed by Pat Renella) - who is in protective custody in San Francisco under the watch of police lieutenant Frank Bullitt (portrayed by Steve McQueen). When a pair of mob hitmen enter the scene, Bullitt follows their trail through a maze of complications and double-crosses. This thriller includes one of the most famous car chases ever filmed.