As we've suspected for some time now, Matt Reeves really ain't messing about. Based on what we've seen in the trailers alone, the Planet of the Apes director has remained true to his vision, delivering a gritty psychological thriller inspired by neo-noir detective films as opposed to your run-of-the-mill superhero blockbuster. And in light of the most recent reports which indicate The Batman starring Robert Pattinson has a monstrous runtime of nearly three hours – it's clear nothing about the forthcoming DC adaptation will be half-assed.
The Batman was initially believed to have a runtime of two hours and 47 minutes without credits, as per Variety. Since then, Warner Bros has officially confirmed an even heftier total duration of two hours and 55 minutes with credits running for an additional eight minutes. Edging out Christopher Nolan's lengthiest entry in The Dark Knight Rises starring Christian Bale, Tom Hardy, and Anne Hathaway – which ran for two hours and 45 minutes – this makes Matt Reeves' entry the longest Batman movie on record.
The runtime related news comes in the same week a bulletin from the Motion Picture Association revealed The Batman has been handed a PG-13 rating. While the film does contain "strong violent and disturbing content, drug content, strong language, and some suggestive material", the internet was quick to voice its collective disappointment neither Warner Bros nor Reeves himself endeavoured to present the Caped Crusader in R-rated glory. Still, it's worth noting that the much-beloved Nolan trilogy maintained a PG-13 rating throughout all three instalments – from Batman Begins to The Dark Knight to The Dark Knight Rises. So this particular aspect shouldn't really warrant any concern.
---
---
RELATED: 'The Batman' Has Killer Early Audience Reactions
Last year, cast member Andy Serkis – who takes on the newest iteration of Alfred Pennyworth – publicly sang his praises for Reeves' The Batman.
"I'll tell you that it was fantastic being reunited with Matt Reeves, [producer] Dylan Clark, and [VFX supervisor] Dan Lemmon from the Planet of the Apes films," Andy Serkis told The Hollywood Reporter.
"We had such a great time making it, and when it eventually comes to the screen, Matt Reeves will have made another masterpiece film because he's so super-invested in it. But yeah… I've been forbidden – expressly forbidden – to talk about Alfred."
Serkis hasn't exactly been the sole party who believes Reeves has a certified winner on his hands, either. A few months prior to his interview, a proper three-hour cut was test screened. Similar to both Top Gun: Maverick and No Time To Die, the early audience reactions were quite promising. While specific details haven't been revealed for obvious NDA-related reasons, here's what we know so far thanks to a Twitter thread from @blurayangel and the lucky few who offered some tasty morsels via Reddit…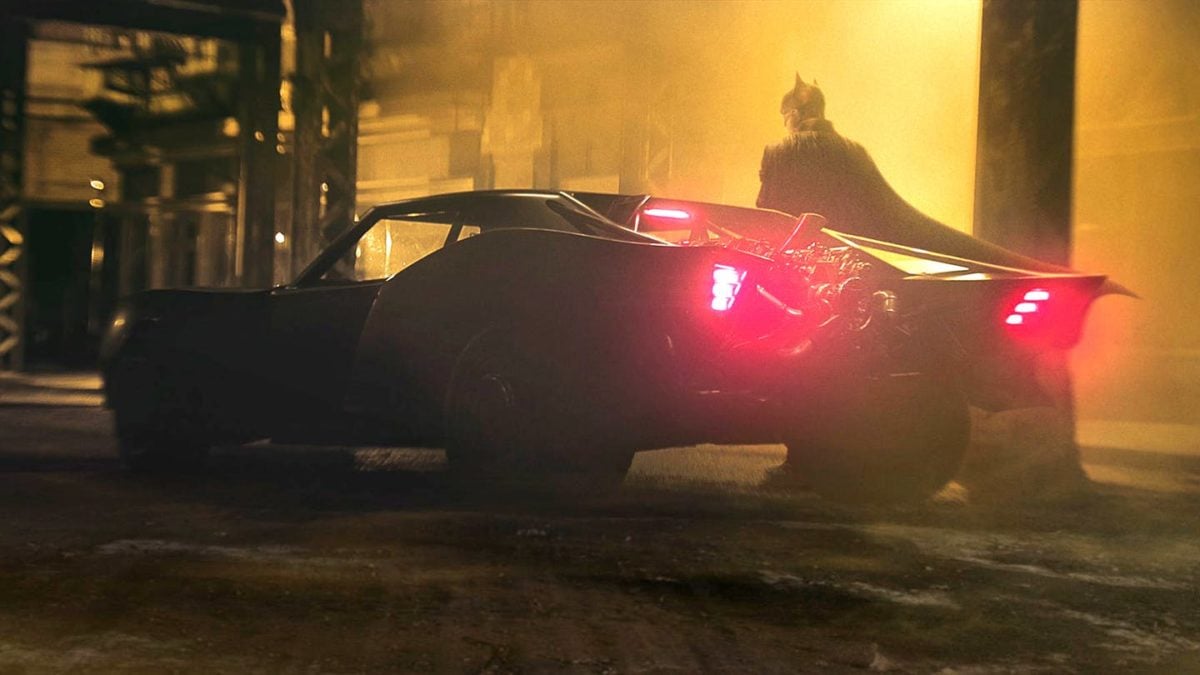 "The Batman movie is a horror movie. Very graphic, very dark, very scary. Paul Dano is fucking crazy, so fucking scary. I loved every second."
"I have a million things to say about Catwoman, she's my favourite, holy shit… definitely my favourite Catwoman."
---
---
"[Robert Pattinson's] Batman voice was perfect in my opinion."
"Holy fucking shit, [the Batmobile]. That fucking slayed."
"There's a scene at the end that literally had everyone SCREAMING, everyone gasped… like it was a big no way for everyone… I don't give a fuck about Batman or DC and even I clenched onto a knee and was shook. It's the biggest mic drop."
"YES! Definitely a sequel. That's the "Oh shit" moment. I genuinely felt like they're gonna start a whole collection of Robert Pattinson Batman movies and circle through different villains maybe?"
"Rob is a very different Batman than we are used to. Like they took the character in a completely different direction. He's perfect."
The Batman has been written, directed, and produced by Matt Reeves, with cinematography accomplished by Greig Fraser (Zero Dark Thirty, Rogue One, Dune), and music by Michael Giacchino (Mission: Impossible – Ghost Protocol, Rogue One, Jurassic World Trilogy).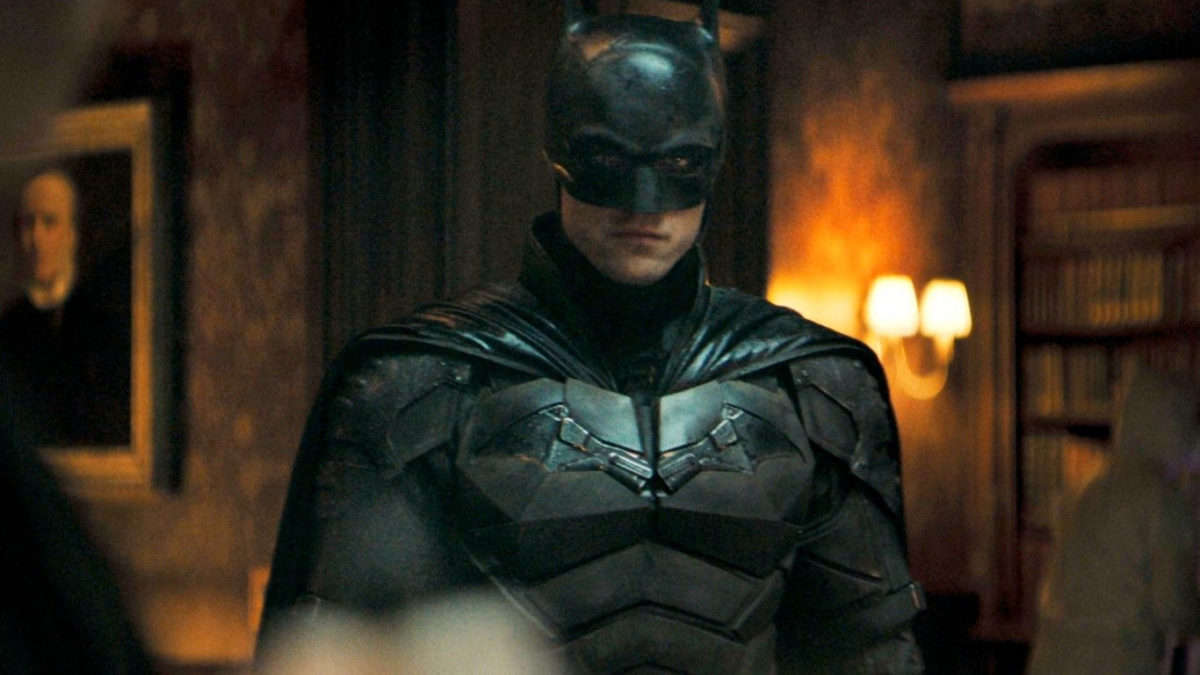 RELATED: 'The Batman' Starring Robert Pattinson Might Unveil A New Joker
Currently, The Batman has locked in March 3rd of 2022 for its release date – check out the synopsis + trailer below:
---
---
Two years of stalking the streets as the Batman (portrayed by Robert Pattinson), striking fear into the hearts of criminals, has led Bruce Wayne deep into the shadows of Gotham City. With only a few trusted allies — Alfred Pennyworth (portrayed by Andy Serkis), Lieutenant James Gordon (portrayed by Jeffrey Wright) — amongst the city's corrupt network of officials and high-profile figures, the lone vigilante has established himself as the sole embodiment of vengeance amongst his fellow citizens.

When a killer targets Gotham's elite with a series of sadistic machinations, a trail of cryptic clues sends the World's Greatest Detective on an investigation into the underworld, where he encounters such characters as Selina Kyle/Catwoman (portrayed by Zoë Kravitz), Oswald Cobblepot/The Penguin (portrayed by Colin Farrell), Carmine Falcone (portrayed by John Turturro), and Edward Nashton/The Riddler (portrayed by Paul Dano). As the evidence begins to lead closer to home and the scale of the perpetrator's plans becomes clear, Batman must forge new relationships, unmask the culprit, and bring justice to the abuse of power and corruption that has long plagued Gotham City.