Chances are, this won't be the first The Creator review that you've encountered online. But hopefully, it'll be the last.
Considering the ongoing news cycle and innovations emerging from that space, 2023 has been the year of AI fatigue. Perhaps that's why Gareth Edwards' The Creator hasn't received much attention from the public. Well, that and a puzzling lack of marketing push.
But to allow this jaw-dropping sci-fi flick to flop at the box office would be a heinous crime. Especially given some of the other dreck Hollywood seems so intent on feeding us. In other words, if you want more original films, support original films. Plain and simple.
On the topic of originality, let's make something else perfectly clear. While the plot outline might lead you to believe it's another tired cautionary tale about humanity vs artificial intelligence, this could not be further from the truth. Because [MINOR SPOILERS], artificial intelligence isn't even the real enemy.
The best way I can describe this in an elevator pitch?
A Vietnam War-inspired allegory about US imperialism in the style of Blade Runner meets The Last Samurai. Which makes a lot of sense considering Edwards cited Apocalypse Now and Blade Runner as key inspirations (along with Baraka, Akira, Rain Man, The Hit, ET, and Paper Moon).
The story opens with an all-out conflict between the human race and artificial intelligence in the near-distant future. Please bear with me here; there's more to it.
We're told this was instigated by a nuclear detonation triggered by AI in Los Angeles, of all places, but as we later learn — not everything is what it seems. Side note: in terms of blatant exposition, the first 10 minutes will be the most challenging. Rest assured, it's worth enduring.
After losing his pregnant wife Maya (Gemma Chan) to a chaotic chapter of said all-out conflict, grieving ex-special forces operative Joshua (John David Washington) is recruited to hunt down and neutralise the elusive — and titular — "Creator." The would-be architect and leading force behind the AI insurgency who has apparently developed a weapon designed to end the war and, if what we're told is to be believed, mankind itself.
When the weapon is revealed to be a sentient techno child, dubbed "Alphie" (Madeleine Yuna Voyles) by Washington's Joshua, whose specific origins are shrouded in mystery, his mission becomes complicated. And we're forced to examine what it really means to be "human."
The writing is by no means perfect. Although for the task at hand, it certainly does the job.
Above all else, The Creator is a visual feast. Potentially the greatest of its kind in years. Aside from the flawless execution of the special effects team(s) — George Lucas' Industrial Light & Magic, Peter Jackson's Weta FX, and plenty (plenty!) more — praise is owed to Australian cinematographer Greig Fraser.
Fraser, who you may already be familiar with through Edwards' Rogue One: A Star Wars Story, Denis Villeneuve's Dune duology (potential trilogy), as well as The Batman, has captured Thailand in stunning fashion. In a fashion that simultaneously lures you into full-scale escapism a la James Cameron's Avatar, as well as masterfully accentuating the devastation at hand.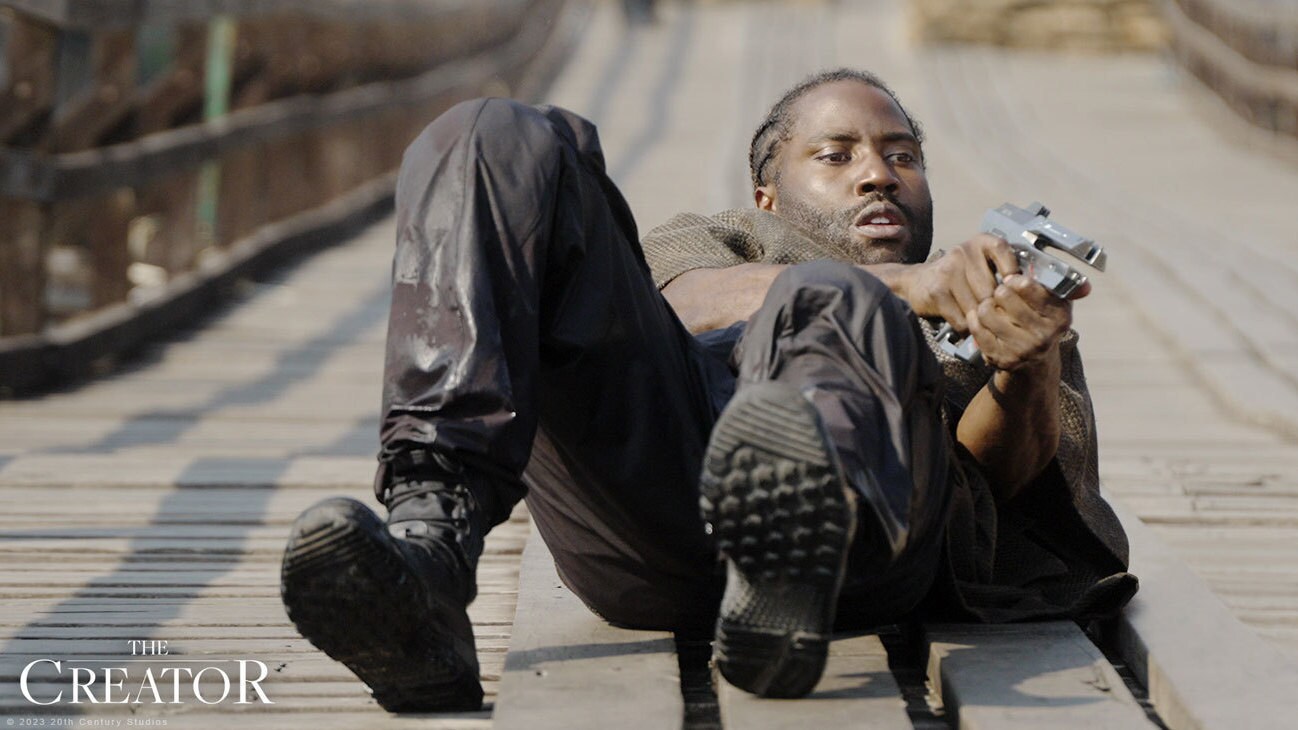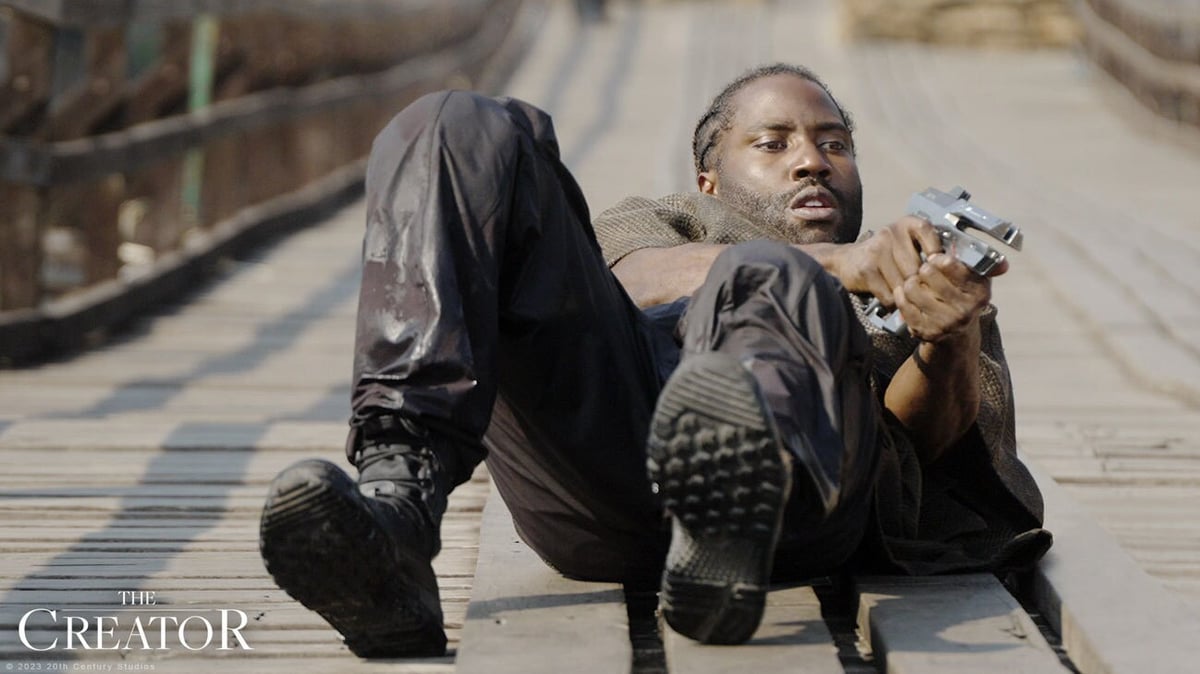 The characterisation of Joshua may feel a tad one-dimensional at times. Indeed there are only so many versions of a grieving widower one can stomach. John David Washington has yet again proven to be a magnetic onscreen presence who's steadily making a case for his star power, beyond what his father's name has afforded him.
The real standout performance, in my opinion, is that of child actress Madeleine Yuna Voyles. The young talent exhibited emotional nuance beyond her years and served as a crucial counterbalance to what would otherwise be a bleak, run-of-the-mill genre film. To say Voyles is the heart and soul of the movie would not be an overstatement.
As for the soundtrack and score, all you need to know is that it was accomplished by Hans Zimmer. The seasoned composer is almost pathologically incapable of missing the mark.
The Creator premieres in Aussie cinemas on September 28th, 2023 (this coming Thursday).
---
Now that you've read our The Creator review, check out our review of The Equalizer 3 starring John David Washington's dad (you might have heard of him).