The idea of Martin Scorsese's The Departed receiving a sequel is something many would happily call sacrilege. Not that it would've exactly been a stretch, given how the Oscar-winning crime thriller was based on the iconic Hong Kong trilogy Infernal Affairs, co-directed by Andrew Lau and Alan Mak. But more so the fact the all-star film led by Leonardo DiCaprio, Matt Damon, and Jack Nicholson is so revered – and so precise in terms of storytelling – seeing The Departed 2 plastered on a billboard alone could have conceivably squandered all the goodwill accrued by the first. Yet at one stage, the possibility of The Departed 2 was very real.
In a recent interview with KFC Radio (via Esquire), Mark Wahlberg – who portrayed the scene-stealing + highly-quotable Staff Sergeant Sean Dignam – shed a little light on the failed pitch for the scrapped follow-up.

"They talked about that, they talked about a prequel, they talked about a sequel," says Mark Wahlberg.
"I went into a meeting with [screenwriter] Bill Monahan at Warner Bros. to pitch the sequel to The Departed. And let's just say the pitch didn't go very well. He really didn't have anything fleshed out, but he's the kind of guy you just trust to go and write something."
---
---
RELATED: 'Gladiator II' Has Been Fully Written, Says Ridley Scott
"And so when we were working on the script for Cocaine Cowboys, American Desperado, [I] said: 'Bill, just go write. They like to have things well thought out and planned.' So that pitch didn't go well. But that's the first time I've heard about it with [director Martin Scorsese]… who knows."
Mark Wahlberg later added how he had the original's producer Brad Pitt (yes, he was a producer) and veteran Scorsese collaborator Robert De Niro in mind to front The Departed 2. Pitt and De Niro would, of course, eventually co-star in a Scorsese short film The Audition as fictitious versions of themselves years later in 2015; a promotional bit of fun for the Studio City Macau Resort & Casino.
Further back, producer Roy Lee revealed The Departed 2 would've brought back "certain characters who died in the original movie" a la Infernal Affairs during his candid conversation with Collider.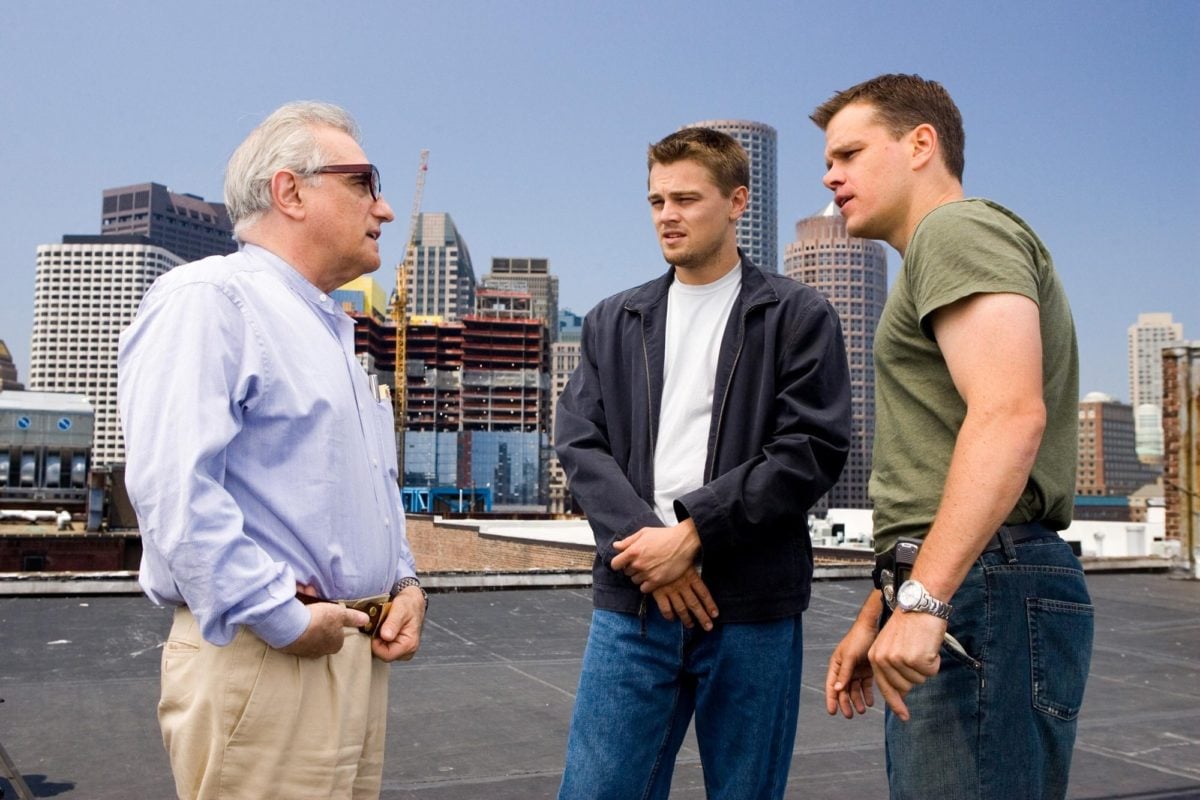 RELATED: 'Heat 2' Is Arriving This Year (Just Not How You Expected)
As it so happens, screenwriter William Monohan had indeed come up with an "amazing idea" to make The Departed 2 but it would've been "so expensive." The final nail in the coffin? Martin Scorsese didn't want to return for a sequel.
"The Departed as a concept is amazing. That's what attracted me to the story, the two moles working on either side of the law, and translating that idea into other settings with new characters, like how Fargo has taken the feel of the Coen Brothers' film," explains Roy Lee.
---
---
"We were having discussions about making infernal affairs a television series. A different city, so it's not anything like The Departed, but essentially The Departed as a TV series."
It's delicate territory, for sure. And perhaps best left untread despite how we'll never say no to more content.
Check out Mark Wahlberg speaking about The Departed 2 and its failed pitch below.