In the immortal words of 20th-century bards, Thin Lizzy – the boys are back in town. Only this time, they're taking to the water with The Grand Tour Presents: Seamen.
Based on our first look at things, it seems old Clarkson, May, and Hammond are a little bit out of their depths here.
Seamen – in addition to being a hilarious title that appeals to our more juvenile sensibilities – will mark the retirement of the original format of the trio's loved Amazon car show. A format which the lads had carried since their Top Gear days, surviving the sudden exodus.
---
---
This time around, each instalment of the series will be a feature-length special, as opposed to being episodic. With each special being a more dedicated experience to specific destinations, there will obviously be a noticeable lack of studio/audience in the mix, nixing all the talk segments in favour of geographical immersion.
Seamen will see the beloved trio travelling up Vietnam's Mekong Delta in boats. And let's just say they're definitely better drivers than sailors. The follow-up special currently in production has been confirmed to be Madagascar-based – so you can look forward to that one as well.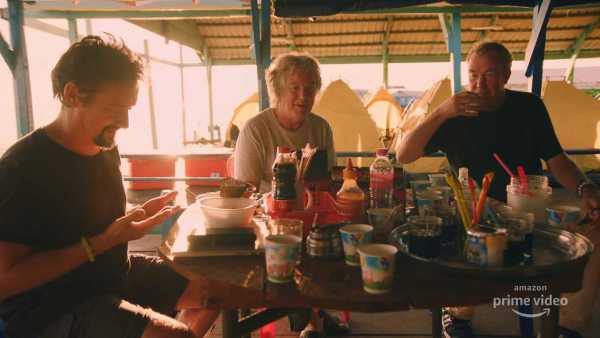 The Grand Tour Presents: Seamen will be available to stream via Amazon Prime Video on December 13th.
Watch the full trailer above.