While we patiently wait for Succession season 4 after yet another bombshell finale that's left us wanting, the creative team behind HBO's award-winning satirical dramedy is offering audiences some feature-length content to tide us over in the meantime: The Menu starring Ralph Fiennes, Anya Taylor-Joy, and Nicholas Hoult.
Helmed by series director Mark Mylod, produced by fellow series director slash EP Adam McKay, with a screenplay penned by series writer Will Tracy alongside The Onion alum Seth Reiss… in terms of behind-the-scenes talent, aside from showrunner Jesse Armstrong, the gang's pretty much all here.
RELATED: 'Succession's Cousin Greg Is Developing A Brand New Series For HBO
---
---
The Menu follows a young couple named Margot (Anya Taylor-Joy) and Tyler (Nicholas Hoult), who travel to a remote island to dine at Hawthorne — an exclusive restaurant run by celebrity chef Slowik (Ralph Fiennes).
As previewed in the footage, Fiennes' Chef Slowik has prepared a lavish molecular gastronomy menu where food is treated as conceptual art. But his approach to cuisine has some "shocking surprises" for the wealthy guests. And as these horror-inspired affairs tend to go, not everything is as it seems.
Ralph Fiennes, Anya Taylor-Joy, and Nicholas Hoult feature in a different ensemble cast which also includes Hong Chau as Elsa, John Leguizamo as Movie Star, Janet McTeer as Lillian Bloom, Judith Light as Anne, Reed Birney as Richard, and even Rob Yang – who you may recall portrayed the venomous Founder & CEO of Vaulter Lawrence Yee throughout Succession season 1 and Succession season 2.
RELATED: Can We Talk About How Bloody Stacked The 'Amsterdam' Movie Cast Is?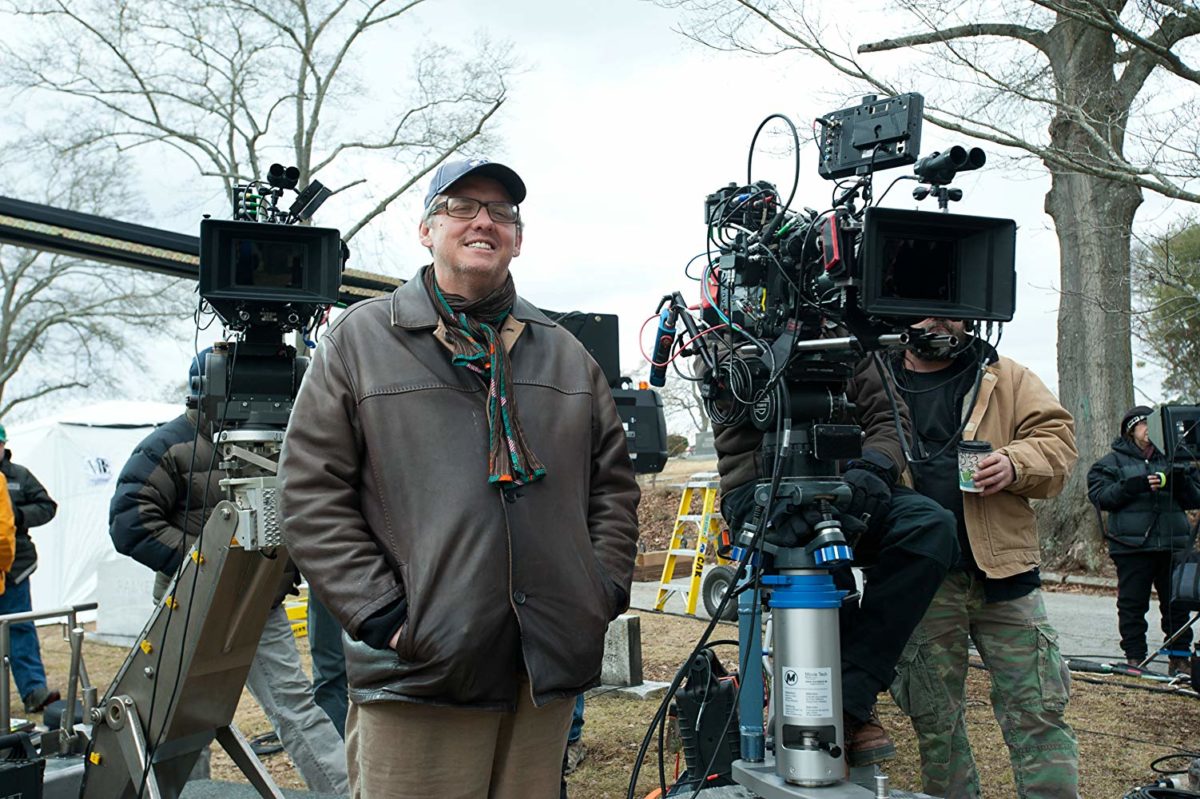 Adam McKay previously explained to IndieWire that the mission behind his production company Hyperobject Industries – which has produced The Menu and Succession in addition to Netflix's Don't Look Up and HBO's Winning Time: The Rise of the Lakers Dynasty – is to reflect the current muddled state of America. Hence the recent push for this particular genre of content, meandering away from the days of Anchorman, The Other Guys, and Step Brothers.
"Our whole company is geared toward the idea that we're in a fracturing moment — what does it mean for storytelling?" said Adam McKay.
"The key to all of it is income inequality. If we could really solve that, it will solve our political problems and the climate crisis as well. That's my soapbox."
---
---
So when can you expect what promises to be a gripping marriage of dark comedy and horror? Searchlight Pictures has earmarked November 18th of 2022 as the official release date.
Check out the unsettling first trailer for The Menu starring Ralph Fiennes, Anya Taylor-Joy, and Nicholas Hoult above.