In 2018, the entire world anxiously watched as a daring rescue team attempted to retrieve 12 boys and their soccer coach, who were all trapped in Thailand's Tham Luang cave during a flash flood. Without any intervention from Hollywood, it was already dramatic beyond belief. But intervene they have, and now, Amazon is releasing a major motion picture directed by Ron Howard (Apollo 13, Frost/Nixon, Rush) entitled Thirteen Lives.
The biographical film is led by Viggo Mortensen and Colin Farrell as British cave divers Rick Stanton and John Volanthen, respectively, while Joel Edgerton takes on the role of Aussie anaesthetist Richard Harris. The three men famously came together to navigate the logistical nightmare with the Thai military – and 10,000 other individuals from all around the world – to get the boys home.
RELATED: 'Blonde' Trailer – Ana De Armas Becomes Marilyn Monroe In Netflix's R-Rated Drama
---
---
"It looks easy, but when it's flooded, it's impossible," Farrell's John Volanthen can be heard saying in the trailer.
"You try and guide those kids the whole way, all you'll be bringing out is dead bodies," Mortensen's frustrated Rick Stanton fires back at an unseen party.
Without giving too much away for anyone who's (somehow) managed to avoid hearing anything about the Tham Luang cave rescue thus far, mission success hinged upon knocking the kids out as to ensure they didn't consume too much from their oxygen tanks before carefully dragging them to safety. The situation was so precarious, in fact, Richard Harris and two medical assistants were granted diplomatic immunity in case the plan went south.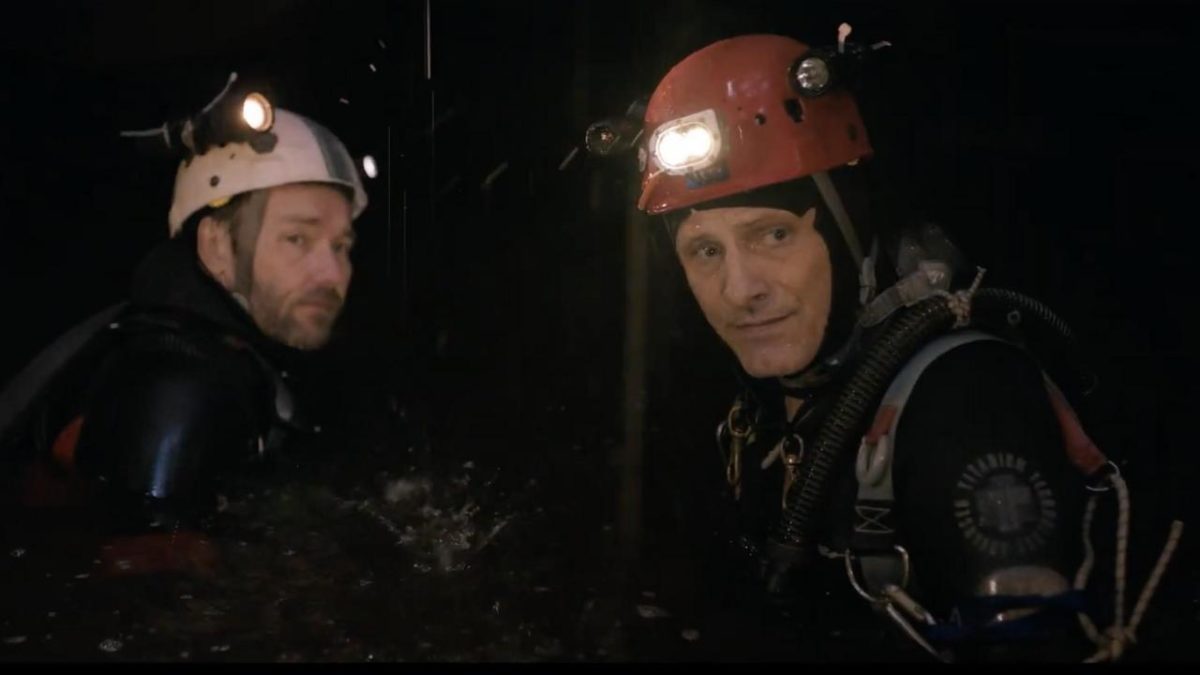 RELATED: Amazon's 'Lord Of The Rings' Series Already Has Five Seasons Mapped Out
"Doctor Richard Harris did his utmost on the medical mission he was responsible for, but if something went wrong, he needed protection," Thailand's Foreign Minister Don Pramudwinai told Reuters.
"We knew there were risks involved in this mission… so there was an understanding reached between the Thai government and the Australian government. The Thai government would like to thank Dr Harris."
Thirteen Lives has been written by William Nicholson (Gladiator, Les Miserables) and is scheduled to premiere on July 29th of 2022. Based on the first trailer alone, audiences are on track to experience some vintage Ron Howard, whose cinematic strength lies in re-telling history.
---
---
Check it out above.