What's Going On is perhaps as relevant today as it ever has been. For over 50 years, the Prince of Motown's masterpiece has delivered its searing political and social commentary through R&B and touches of jazz. This song also has particular significance when viewed in the context of Marvin Gaye's career. It represented his return from tragedy, the support of his closest friends, and a reminder of the extraordinary talent of Marvin Gaye, which – as he came to find on this journey – was not on an NFL field.
The story of one of the greatest songs ever made started out the same way most of man's greatest ideas generally do: out on the golf course over a couple of beers. Marvin Gaye had become close with two players on the Detroit Lions, in Lem Barney and Mel Farr. Those two had each won the offensive and defensive rookies a few years prior, and now got to spend their time out with a Detroit legend.
Marvin Gaye was currently experiencing one of the lowest points of his life. At this point in his career, he was primarily known for his love song duets with Tammi Turrell, such as Ain't No Mountain High Enough. Their voices complemented each other and the chemistry was unmatched. On March 16, 1970, just a month and a half before her 25th birthday, Tammi Turrell tragically passed away.
---
---
RELATED: LeBron James Was Offered Two NFL Contracts During 2011 NBA Lockout
Turrell had battled migraines since childhood. After experiencing excruciating pain leading to her collapsing in Gaye's arms during a performance in Virginia, she was diagnosed with a malignant brain tumour. Over the next two years, she lost her eyesight, hair, and ability to walk. Gaye openly sobbed at her funeral and delivered a powerful eulogy describing the courage in enduring seven brain procedures.
Couple this with the fact that Frankie, Marvin Gaye's brother, had returned from the Vietnam War with horror stories of young men dying in a completely senseless conflict. Additionally, subjects of racism in the United States of America at the time had completely boiled over. Marvin Gaye had absolutely no interest in singing love songs anymore.
"My phone would ring, and it'd be Motown wanting me to start working and I'd say, 'Have you seen the paper today? Have you read about these kids who were killed at Kent State?'"Gaye told David Ritz in Divided Soul: The Life of Marvin Gaye.
"I couldn't sleep, couldn't stop crying. The notion of singing three-minute songs about the moon and June didn't interest me… Black men weren't supposed to look overtly masculine. I'd spent my entire career looking harmless, and the look no longer fit. I wasn't harmless.
"I was pissed at America."
Let's get back to the golf course. Marvin Gaye tells his NFL buddies about this new song written by The Four Tops' Obie Benson and Motown songwriter Al Cleveland. Gaye wanted it for The Originals, a group he had taken under his wing, but Barney and Farr convinced him otherwise. They told him that this could be his outlet to express all the things that were pissing him off about the current state of the world.
---
---
Marvin Gaye agreed, on the condition that the two accompanied the song with backing vocals. It's the kind of music fact that will change the way you listen to a song forever. The two football players had no singing experience whatsoever, but they did their best. The pair of them now each have a golden plaque.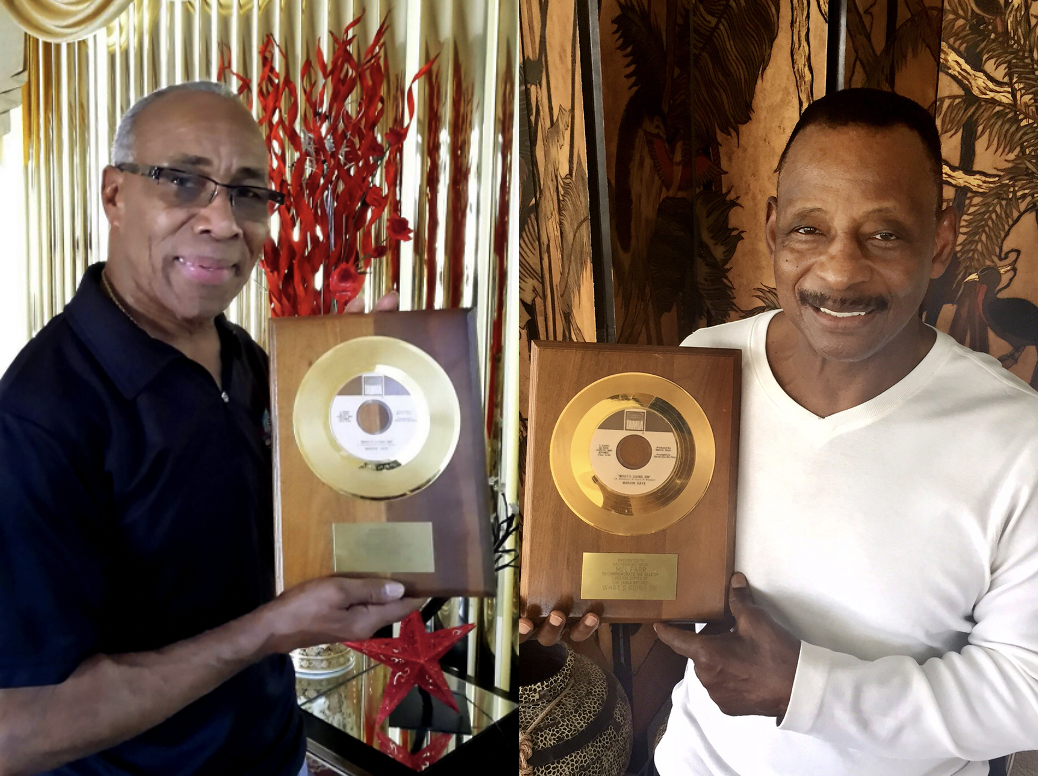 Off the back of this song, Marvin Gaye approached Barney and Farr with a second, maybe less great, idea of his. Marvin Gaye decided at 31 that he wanted to be their teammate on the Detroit Lions.
Gaye had no prior competitive football experience. He had not even played at a high school level after he dropped out at 17 years old to enlist in the Air Force. Despite this, Gaye gave it everything he had, fully committing himself to an intense workout regimen of lifting weights and running 4-5 miles a day.
Gaye moved the Rolls-Royce and other cars out of his garage to make room for a gym. He bulked up nearly 30 pounds (14 kilograms) and completely gave up cocaine, an addiction that plagued him for most of his life. At 6'4″, in the absolute shape of his life, this man was a walking tank.
Barney and Farr were able to convince head coach Joe Schmidt, eight-time first-team All-Pro and 1973 Hall of Fame inductee, to hear the man out. I wish this was the part of the story where I told you a 31-year-old R&B singer with no prior football experience had made that playoff-bound 1970 Lions team. A bit too good to be true.
"I assumed [he'd at least] played in high school," Schmidt said, laughing.
"[Barney and Farr] said they would try and get him a tryout. And I said I [didn't] think so. But it was kind of funny and kind of neat at the same time."
The Lions were holding a three-day shoes-and-shorts workout at the University of Michigan. Schmidt tested Gaye out at several positions, including running back, tight end, wide receiver and fullback. Before his tryout in front of 20 people on the field and bleachers, Gaye said a prayer with Barney and Farr. He could accept the outcome either way.
---
---
Schmidt was impressed with Marvin Gaye. For someone who had never played competitive football, he was actually pretty good. He was a consummate pro who could run routes and line up wherever asked. Unfortunately, it was not enough to justify the target defenders that would see on Gaye's back, according to Schmidt.
Gaye was able to return to music better than ever with his head held high. The goal of playing in the NFL alongside two of his closest friends gave him a purpose that he was missing, and allowed him to cut out some of the negative aspects of his life. He went on to give us albums such as Trouble Man, Let's Get It On, I Want You and Here, My Dear.
Even though Marvin Gaye was ultimately unsuccessful in his NFL campaign, this story is not one of failure. It's a story of a man's friends being there for him when he needed it and a reminder that, even in our moments of grief, we can always bounce back in ways we never thought we could.
Marvin Gaye and his NFL buddies each decided to try something that was out of their comfort zone… and we are all better off because of it. Listen to the man in his element below (with the help of Barney and Farr).