The post-Splendour blues is now in full swing. For some thirty-thousand plus of us festival goers, our exodus from the holy land that is Byron Bay has left us feeling some kind of way on several levels. Emotional, physical, spiritual– I think we can all agree it's sucking pretty hard. But hey, lets not dwell on the loss. Instead, lets be grateful for the three day music bender that was.
Here's our wrap-up of Splendour in the Grass 2018.
The Standouts
Touch Sensitive
---
---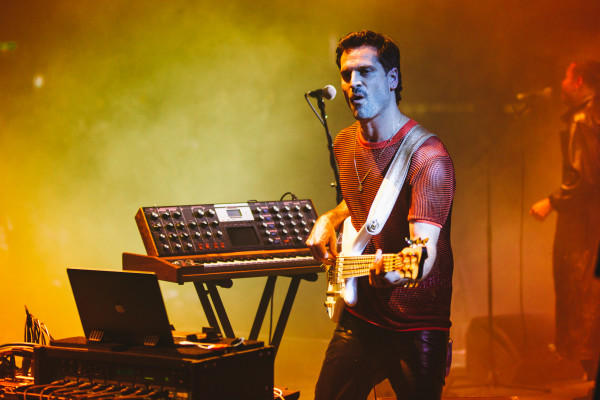 The electronica soloist and bass extraordinaire really stepped up to the plate this year. And his turn around was something to be commended. Having played a smaller, private set during a Friday afternoon Chiswick lunch session only to ramp it up for a larger crowd almost immediately afterwards, kudos are in order for the man himself. Funky fresh good times and clean, clean sound production.
The Presets
We came for "My People", we stayed for everything else. The Presets really knew how to work the crowd up with transitions between songs that left little time to breathe. And this was a set where you needed a bit of breathe. Anthems on anthems.
Vampire Weekend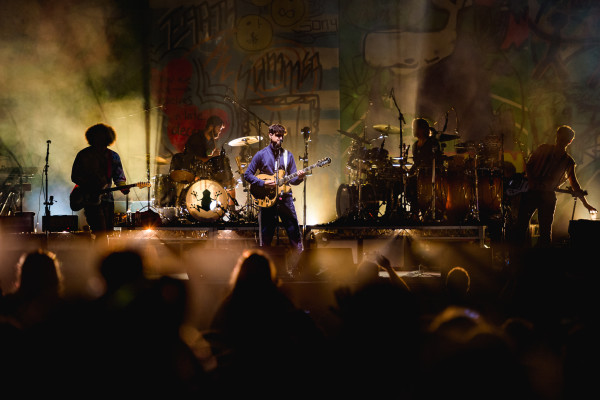 One of the more carefree acts billed for Splendour this year, front man Ezra Koenig charmingly lead the seven piece band into a triumphant return to live performances. And after some few years, too. With sounds as vibrant and colourful as the set design, you'd be hard pressed to find something to complain about. Teasing a new album after several years never hurts either.
Lorde
---
---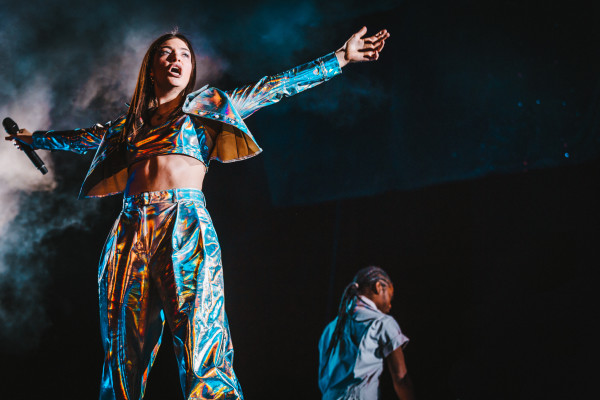 "Pop" doesn't have to be a dirty word. Pop can be intimate, it can be bare, it can be profound… which is exactly what Lorde's much lauded set was. Bringing us all the hits that has since been played to death on air, plus a few more collaborative tracks we weren't expecting such as Disclosure's "Magnets", this set was a winner from the get go.
Kendrick Lamar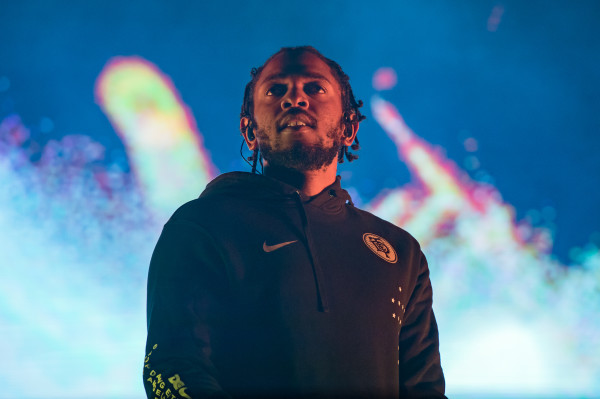 I mean, is anyone really shocked to see Kung Fu Kenny's name in this section of the list? Where to begin? Stage presence: immense. OG kung fu film theatrics: incredible. And the energy: something that can't be adequately articulated by words alone. The only shortcoming during this set was on the part of the crowd. The crowd felt… flat. Maybe it was just collective nervousness at the possibility of being pulled up onto stage, only for the subsequent participation to unintentionally become the centre of debates regarding racial politics and language for months on end. Regardless, it was extremely enjoyable.
PS: and if you aren't sure, don't say it.
Anna Lunoe
Australia's own purveyor of crisp house tracks came on with a mission to kick night two at Splendour in gear. Delivering her festival staples like Stomper and new collab I Can't Hold On, Anna got the crowd steaming and begging for the next drop. If that wasn't enough, partner in crime Nina Las Vegas appeared on stage and sent the sunset crowd into delirium. This was one set not to be missed.
The Surprises
Cub Sport
The indie band punched above their weight with their performance. No one told them they had to be that good. But they were. And they did it for us. Side note: probably the cleanest vocals of the entire weekend were heard at this set.
---
---
Middle Kids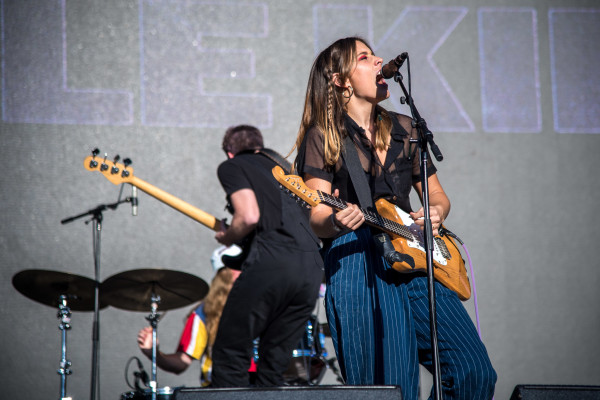 Yet another lil indie band that could. Pushing themselves right over that proverbial hill, Middle Kids provided an experience that was delicately balanced between soulful and plain old fun. This one is worth looking out for in future.
Sampa the Great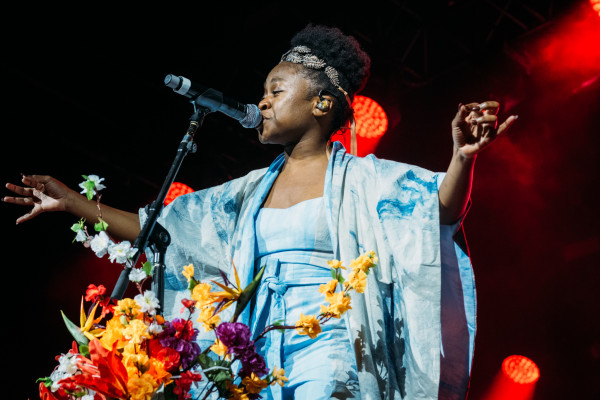 It can be disheartening when 90% of the festival attendees have already flocked to the Amphitheatre to get a spot for Kendrick Lamar's set two acts before he shows up. Thankfully, this did very little to slow Sampa the Great's roll, hitting it fast, hard, and clean. Even going so far as to cover Lamar's "Alright" as sort of a tribute to the king's imminent arrival.
Franz Ferdinand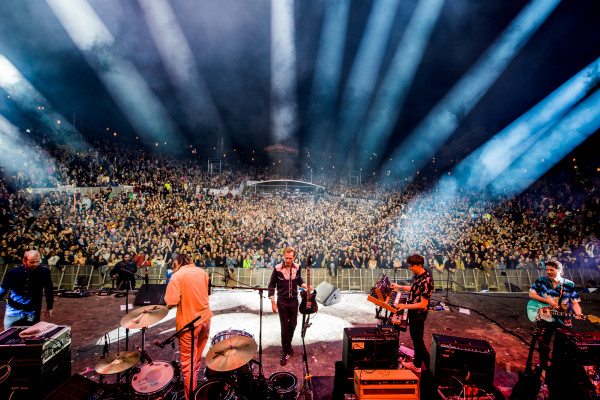 We all know "Take Me Out". We all showed up for "Take Me Out". But Franz Ferdinand showed up for all of it. A remarkably consistent good time, starting strong and finishing strong. They were exactly what a UK rock band should be.
The Wombats
---
---
On the subject of consistency, we find ourselves arriving at The Wombats. Despite being in Australia virtually every year with not that much more new music each time, they manage to pull it off. What is "it" in this case? Being worth seeing, for one. And captivating the well worn-out attention of the audience as well.
The Disappointments
Khalid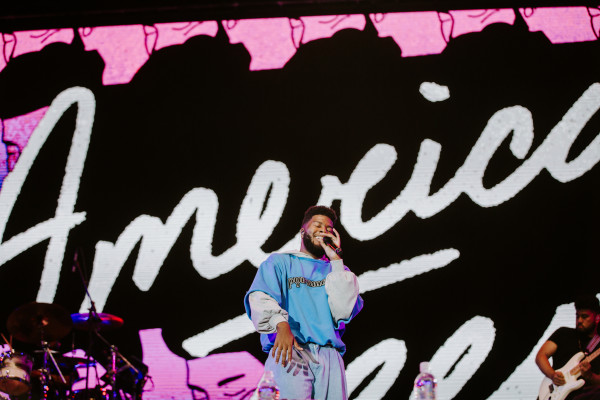 You were better off staying at home and listening to the studio recordings, to be honest. Sure, there was some effort put into the performance aspect with the dancers and all, plus there were your generic crowd questions. Beyond that, this was mind-numbingly boring. Leaving a minute before the final song ends and letting a recorded loop finish it off for you probably isn't how you should make your exit. Just saying.
Hilltop Hoods
Hilltop Hoods started off shaky with technical difficulties. That happens. Totally out of their control. What came after the issues were resolved, however, was in their control. And it was not impressive. Bland, unremarkable, pedestrian– pick your word.
MGMT
The US act found success in the years before the 2010s with two tremendous songs that have since been embedded into the cultural zeitgeist. Two tremendous songs the name MGMT just doesn't quite let you forget. I don't even have to mention them, you know the ones. This year, it seemed as though they were coasting on the good will of these two songs, leading to a rather uneven set. How uneven? Let's just say there was a moment where they looped a lengthy, lesser known song between bits of one we're more familiar with. Yeah. There's playing on nostalgia and then there's milking it for cheap thrills.
---
---
The Accommodation
If you've seen news coverage of Splendour you've seen punters covered in mud, hour long queues for showers and the ensuing maelstrom of 18,000 broken people fleeing North Byron Parklands on Monday morning. While we absolutely love camping with all of Splendour's lovely punters, there are admittedly downsides. This year we decided to cash in on a more luxe play: Tent City. The sheer convenience of arriving and departing with only your suitcase and food is difficult to put a price on, but for $500 you can get yourself a pre-erected twin share tent complete with beds and optional linen packs, tables and chairs. Inarguably Tent City's greatest strengths are the exclusive toilet/showers, the communal dining area with cooking facilities and fridges, and the proximity to the festival. We also found it to be more sociable than general camping due to the lounge marquee. Consider splashing out a bit next year for some basic creature comforts, it's worth it.