"Splendour in the Mud" has long been a cheeky nickname for Splendour in the Grass, but for the past few editions – barring a two-year, pandemic-prescripted hiatus – organisers Secret Sounds have been fairly lucky with the weather. That all changed this past weekend in a big, chaotic way as the long-awaited return of Splendour was decimated by wet weather, turning North Byron Parklands into one big pile of goop and throwing logistics out of the window as such flattering descriptors as "most distressing night of my life" and "truly hell on earth" were thrown around freely on social media. It's the kind of sentiment that makes you doubt if Splendour in the Grass has a future.
Some made the inevitable, and crass, comparison with the infamous Fyre Festival. Many others angrily demanded refunds and shouted that organisers should have cancelled the entire event before the undeniable chaos that was Friday, July 22 – a night that has without any doubt been stamped into the minds of distressed hipsters who made the unwise decision to actually camp in the midst of La Niña.
Take it from someone who spent three very uncomfortable days in a cheap tent at Splendour in the Grass 2015, which was similarly besieged with thick puddles of mud, while recovering from a bout of Pneumonia – when North Byron Parklands gets wet, all hell breaks loose.
---
---
RELATED: Splendour In The Grass Cancels All Day 1 Main Stage Performances
And while my particularly nasty weekend seems to be nothing compared to what ticket-holders just experienced up at Splendour 2022, it's indicative of wider issues that festival organisers Secret Sounds should be addressing for future editions of Splendour in the Grass. Much like when one storm messes up Sydney's entire railway system for weeks, rain can do dastardly things to North Byron Parklands that require a bit of compromise and a lot more pre-planning.
According to a press release sent out by Splendour in the Grass earlier today, the heavens opened on Thursday night and this had a major impact on both traffic and the venue. The flooding got so bad at one point that campers had to be moved to different areas of the site out of safety concerns, and things didn't really settle until Byron Events Farm, which hosts Byron's other big annual festival, Bluesfest, kindly opened to accommodate those affected.
The expansive bushland site at Yelgun, which Splendour in the Grass moved to in 2013 after years of being held at Belongil Fields – which is closer to Byron Bay, but smaller – has always seemed to have an issue with getting a bit too muddy when the rain starts belting the ground. This is usually tackled by a relentless process of wood chipping, but clearly more needs to be done in order to compensate for the slippery and thoroughly unenjoyable mudfest that can occur. Of course, issues were exacerbated this year as the ground would have been ridiculously waterlogged after months of non-stop rainfall.
That being said, there are many festivals around the world that fill up with mud. UK's signature music festival, Glastonbury, is famous for it. And punters always seem to enjoy how feral the festival ground can get each year. Could it just be a case of Aussies needing to toughen up and completely give themselves over to the mud, like this loose unit below?
---
But Mud Wasn't The Only Issue…
Although mud was the most pressing issue for Splendour organisers following Thursday's rain shower, logistics and a lack of preparation seem to have really left a sour impression on attendees. There are reports of wait times to get into the campsite that exceeded 15 hours, with no food or water for those poor souls waiting patiently to sleep on ground that was mostly under water by that point.
---
---
The miserable conditions were compounded by wait times post-festival. After Saturday's headliners, The Strokes, wrapped up at midnight, reports indicated punters were waiting until 4 am to get back to their off-site accommodation. One need only scroll through a flood of live Tweets to understand just how frustrated people became, with some leaving the site at 11 pm – missing the headliners to get home early – and not actually getting home until 4 am.
"We hear you and understand your frustration with our bus services last night," Splendour organisers wrote in an Instagram caption on Sunday. It was a message that further frustrated attendees by seemingly downplaying the gravity of the situation and shifting the blame over to bus driver shortages.
Still waiting for a bus after splendour. I left 1.5 hours ago. Haven't seen a bus in 15 mins pic.twitter.com/7DfbaX4wXA

— Josh Wickens (@Squashymelon_) July 23, 2022
"On Friday morning, as a significant weather system hovered off the coast and threatened to hit land later that afternoon, the decision was made to cancel the day's programming across the four main stages, in the interest of patron safety," wrote Splendour's PR team in a statement sent out to media earlier today.
Yet, many people on social media are wondering why the decision to cancel the event wasn't made earlier.
Those that had access to the Gold Bar, Splendour's VIP area, would have been looking forward to a bit of respite from the weather conditions. But it also seems Splendour organisers messed up here and oversold tickets, which would run closer to $600 for the weekend. As such, anyone rocking up for a spot in the Gold Bar, which is fairly small to begin with, had to join a snaking queue that at the end of the day didn't seem worth it all.
But to be fair, Saturday and Sunday did seem to fare much better in terms of conditions on the ground, with many attendees braving the mud to catch headliners The Strokes (Saturday) and Tyler, the Creator (Sunday) as well as highlight sets from the likes of Violent Soho, The Jungle Giants, King Stingray, Julia Stone and Elsy Wameyo. Yet logistics problems still presented after the festival wrapped up, particularly on Saturday night.
Some publications also claim that COVID-19, which has absolutely hammered the music industry over the past few years, had nothing to do with the chaos of this weekend. But I beg to differ. With the current Omicron wave currently spreading around Australia, the supply chain and labour issues that plagued January are once again starting to become more apparent. This could have easily cut out some of the volunteers and staff required to help Splendour run as seamlessly as possible. And the extra hands could have been especially important considering Splendour decided to, for reasons that seem to be driven by money, increase capacity by 15,000.
---
---
They oversold the festival. Of that, there is no doubt. I understand the need to focus on turning in more of a profit considering the past few years have, as above, really devastated the live music industry. But in the midst of COVID-19 and flooding, it doesn't seem wise to scale up when what would have helped was to scale down.
---
Will Splendour Go Ahead Next Year?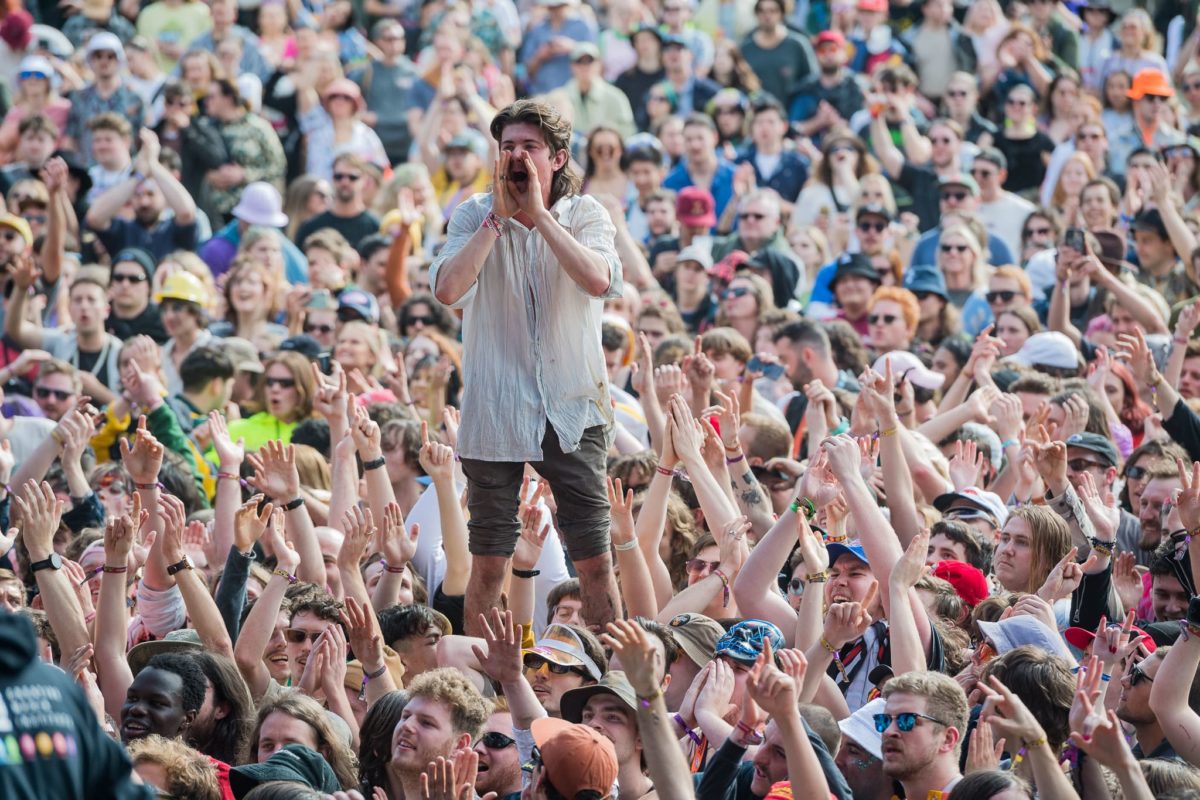 That's the question that's no doubt going to be flying across the Australian music industry over the next few weeks. Personally, I have zero doubts that we'll see a fruitful 21st birthday for Splendour in the Grass, but the main issue here will be the public sentiment.
Splendour will undoubtedly be losing money over this fiasco, as well as Moshtix who are responsible for the tickets and will be processing "proportionate refunds" in the coming days. Those attempting to claw some money back from the experience can expect the following:
Full refunds for Friday GA and VIP event tickets, Friday bus tickets, Friday day parking with money processed back to the original card used to purchase.
Proportionate refunds of $133 for GA Event tickets and $199 for VIP Village tickets, processed via bank transfer from Moshtix.
Losing money hurts businesses, of course. But don't forget that Secret Sounds, the organisers of Splendour in the Grass, Falls Festival, and now Spilt Milk, is now partly owned by Live Nation. The global entertainment company, which in 2020 listed revenue of almost US$2 billion (~AU$2.8 billion), purchased 51% of Secret Sounds in 2016. Money won't be much of an issue here.
It then comes down to programming and better planning while also communicating all of that well ahead of next year's event. The line-up obviously needs to be attractive enough for people to forget all the shell-shocked headlines that came out of the weekend.
And I'm not talking about Lizzo, Lil' Nas X and whoever soundtracks the next big TikTok dance trend. Zeitgeist-driven artists with one or two hits may get likes and shares, but they appeal to people who don't have much of an attention span to begin with. I'm talking actual drawcards beyond trending stars. For its 21st birthday, Splendour needs to lock in event exclusives from big-ticket acts that haven't played the festival before.
Organisers also need to think bigger. Tyler, the Creator, as good as he is, is not a headliner. OutKast is a headliner. Bloc Party and Arctic Monkeys are headliners. The Strokes have played before and aren't as much of a drawcard as they used to be. Splendour needs those big nostalgia acts for music fans like The Cure or, if we're dreaming big here, Depeche Mode and Massive Attack. Big pop acts like Rihanna and Dua Lipa would draw a crowd that's willing to take a gamble on Splendour's weather conditions.
Yes, the festival still sold out regardless of the poor line-up. But considering public sentiment right now, organisers are going to have to work a bit harder to lure people back next year. Particularly if the weather remains as terrible as it has been.
---
---
The design needs to be re-approached as well. Wood chipping clearly doesn't work as well considering Byron spent weeks actually being underwater and the grounds would have been massively waterlogged. More actual surfaces need to be installed to combat the bleak conditions.
That or the dates need to be changed completely. The end of July is no longer going to be largely dry for Byron Bay. Climate change is obvious and Secret Sounds should reconsider when they want their signature winter music festival to take place.
Secret Sounds co-CEOs Jessica Ducrou and Paul Piticco are certainly hoping public sentiment will remain positive for Splendour moving forward. In an official statement they wrote:
"We apologise for any inconvenience you may have experienced at our 20th Splendour. It certainly wasn't our easiest show but even with the trials and tribulations we are so happy to be back with our Splendour family of patrons, our awesome event team, and our Australian music industry colleagues.
As always, we really did try to provide the best experience possible under some extremely tricky conditions. The sheer collective spirit lifted us out of the mud and put music back on our stages where it hasn't been for years. We thank all the patrons that held onto their tickets for so long.
We also acknowledge all the first-time festival goers and those who hadn't experienced a rain-effected event before, we understand it was a lot. We have the best festival team in the country and we did everything we could considering the circumstances. We have consulted the weather gods and they tell us it will be great in 2023."
Anyone wanting to inquire about Splendour in the Grass refunds should head on over to what is possibly going to be the worst place to work for the next few weeks, Moshtix.