After taking home seven Emmy Awards thanks to a masterful sophomore season, there was a considerable amount of buzz surrounding everything related to HBO black comedy/drama series Succession, depicting the greatly dysfunctional Roy family and Roy family media dynasty – as well as an enormous question mark over when audiences would be receiving the long-awaited Succession season 3.
Thankfully, the discerning folks over at Variety managed to confirm earlier rumours that both HBO and show creator and showrunner Jesse Armstrong was tentatively eyeing the final few months" of 2020 – or later in "fall" for our American readers – leading into early 2021 to begin production, thanks to series lead Jeremy Strong. As of last week, those talks have finally materialised into a reality with official reports cameras had started rolling.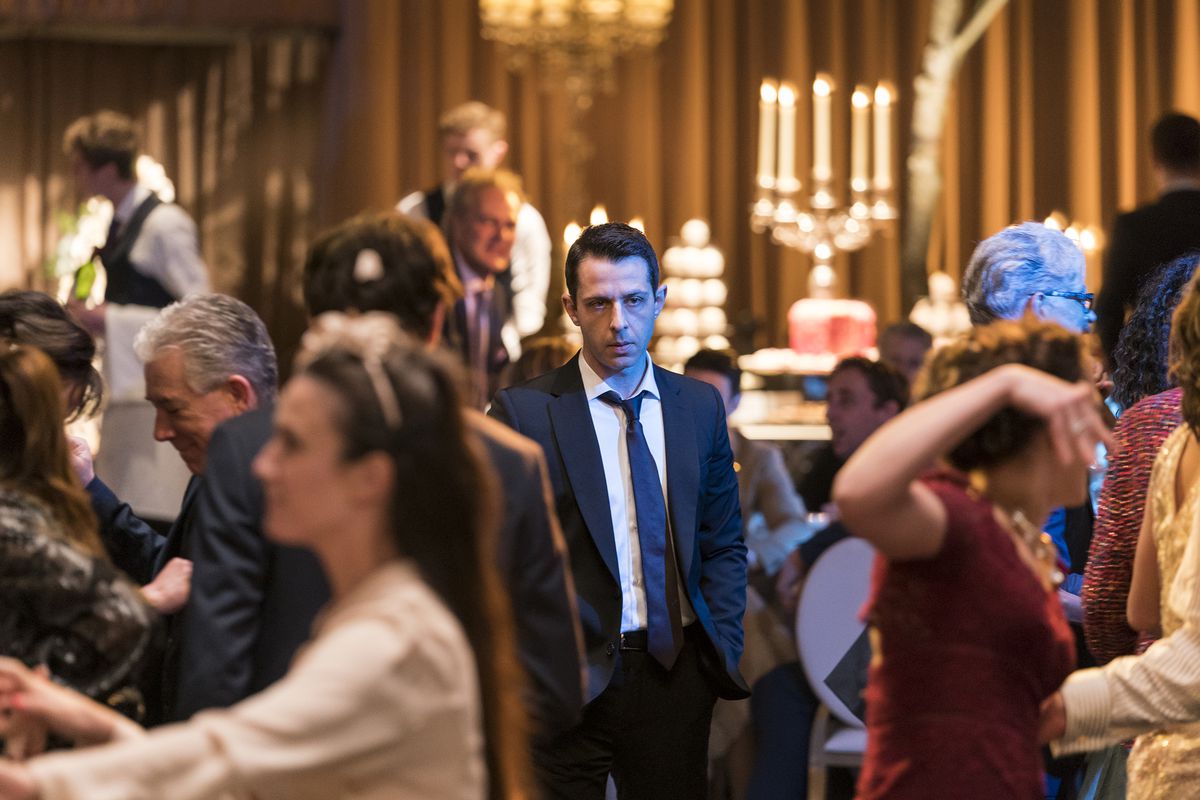 Succession Season 3: Everything You Need To Know
Is Succession Season 3 confirmed?
Given what you're reading at this very moment – and everything you've undoubtedly heard – yes, Succession season 3 has been confirmed for some time now. HBO officially announced the series renewal on August 20th of 2019.
---
---
"We are elated that Succession and its exploration of wealth, power, and family has resonated so powerfully with audiences," says Francesca Orsi, Executive Vice President of HBO Drama Programming.
"We cannot wait to see how the complex characters that Jesse Armstrong has created continue to navigate this captivating, ruthless world of the uber-rich. In today's world where the intersection of politics and media is increasingly prevalent, Succession presents an especially piercing look behind the curtain of this elite, influential, and cutthroat community."
Production has, of course, been delayed by the novel coronavirus. And although you'd think more time to work on the story would be an inherently good thing, Armstrong has stated otherwise:
"We are letting the work expand to fill the acres of time we've suddenly found. I'm probably making no more progress than if I'd had six weeks instead of the six months that we've had."
On the matter of whether the upcoming season would address COVID-19 and the global pandemic, especially considering the show is set in a location such as New York which was heavily impacted, series lead Sarah Snook – who portrays only daughter Siobhan "Shiv" Roy – had the following to say:
"I think it's a thing that everybody's aware of, and audiences are really intuitive these days," explained Sarah Snook.
"Even just seeing a mask in the background of something or hand sanitizer, those things that have become part of our daily lives."
---
---
"But nothing that is so overt that is going to really tackle it head-on because that's not the show. We want to see the Roys doing the thing that they've been doing that we love, not pivoting towards a pandemic story."
In addition to the usual suspects of Strong and Snook, fans can expect the return of Brian Cox, Kieran Culkin, Alan Ruck, Matthew Macfadyen, Nicholas Braun, J. Smith-Cameron, Justine Lupe, Arian Moayed, with newcomers ranging from Jihae Kim, Sanaa Lathan, Alexander Skarsgard, to Adrien Brody.
What will the third season of Succession be about?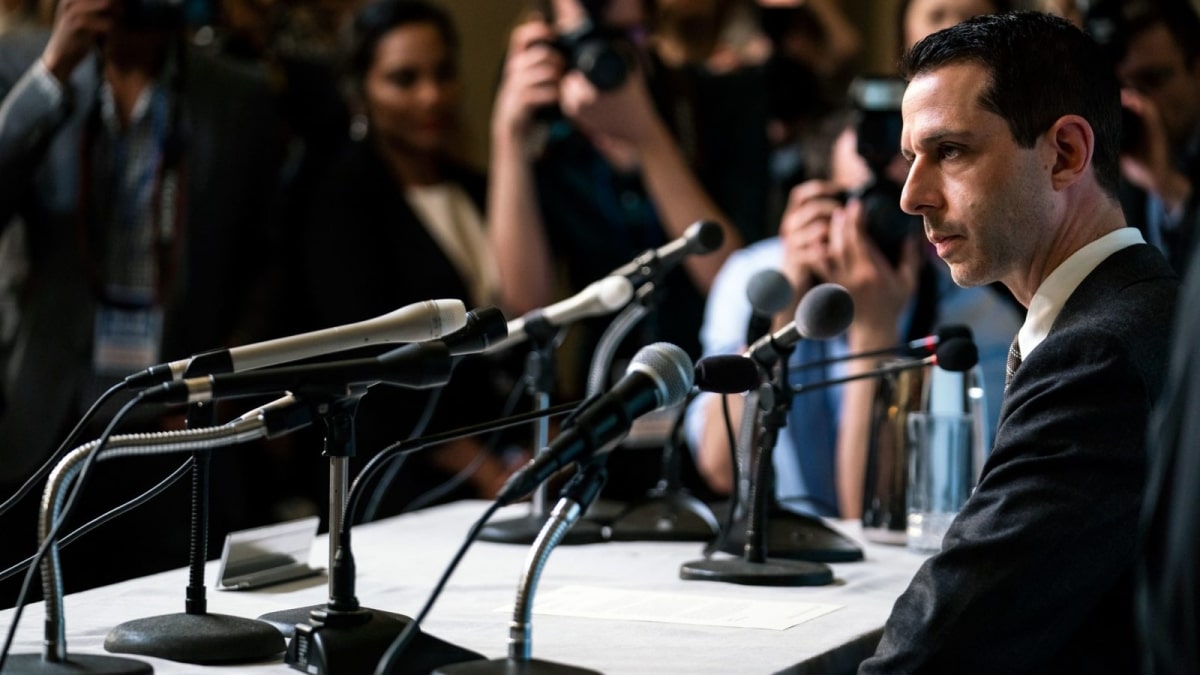 [Spoilers Ahead]
We last left the Roys at the cliffhanger finale of Succession season 2. The dynasty built by fictional Rupert Murdoch equivalent, Logan Roy (portrayed by Brian Cox), was on the verge of crumbling. To make a very long and nuanced story arc short, details surrounding Waystar Royco's cruise scandal complete with sexual assault, bribery, and criminal negligence is now public knowledge. In desperate need of a public scapegoat/"blood sacrifice", Logan nominates second son Kendall Roy (portrayed by Jeremy Strong) who ostensibly agrees to take the heat… but throws Logan under the bus at the very last minute; thereby demonstrating the "killer instinct" Logan believed Kendall lacked.
"This is the day his reign ends," Kendall affirmed at the jaw-dropping press conference, mere seconds away from when the credits rolled and audiences were condemned to wait over 18 months for the follow-up.
"The truth is that my father is a malignant presence, a bully, and a liar, and he was fully personally aware of these events for many years… I have with me today copies of records that show his personal sign-offs."
While this is all going on, the plan to take Waystar Royco private, effectively removing shareholder politics out of the equation and securing the Roy family's control of the company falls through in spectacular fashion. Roman (portrayed by Kieran Culkin) suspects the deal he negotiated in Turkey isn't all that it's cracked up to be, and wild card New York financier Stewy (portrayed by Arian Moayed) isn't willing to play ball anymore.
RELATED: 'Succession' Will End After Season 5
---
---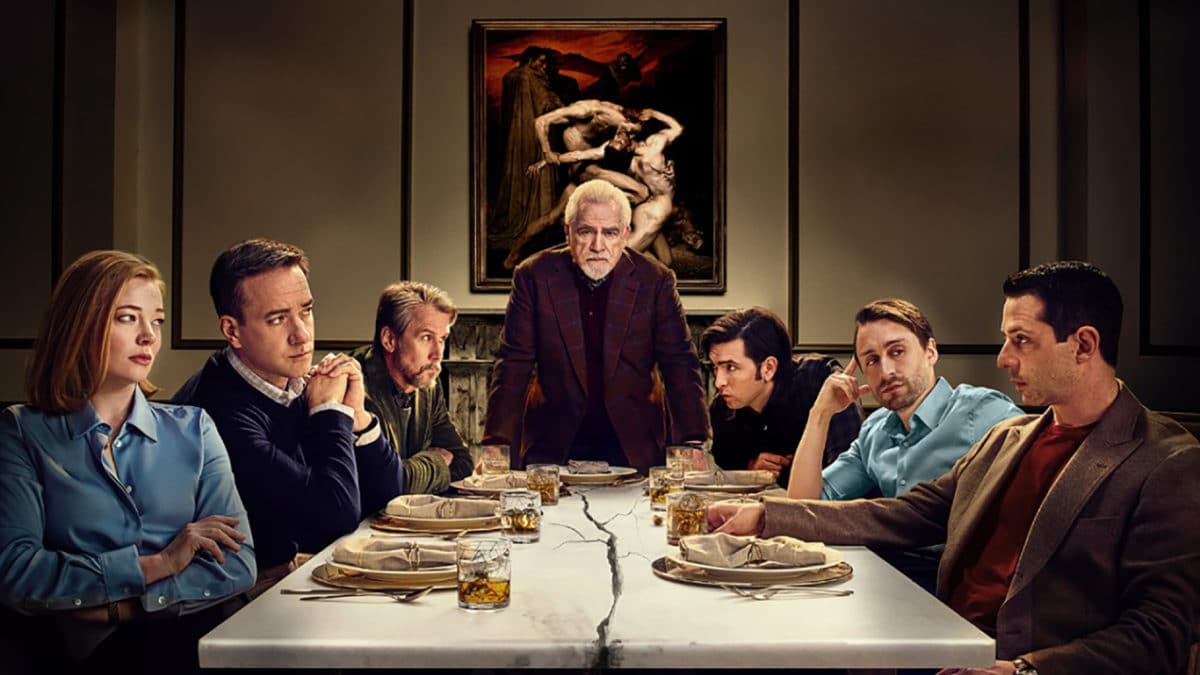 RELATED: Yellowstone Season 4 – Everything We Know From The Set
Suffice it to say, there's will have more than a handful of loose ends to tie, ranging from the more obviously pressing issues to the perennial issues related to determining the – wait for it – line of succession. Here's what we should expect to be addressed:
Logan Roy's removal from Waystar may finally come into fruition; third time's the charm after the failed vote of no-confidence and the failed hostile takeover
Waystar falling under the leadership of Kendall Roy; will he pull together in time while sobering up and shaking off PTSD?
Logan's retaliation against Kendall; the former still being able to blackmail the latter given the whole manslaughter coverup after Shiv's wedding
Greg "The Egg" Hirsch, AKA Cousin Greg (portrayed by Nicholas Braun) seems to have finally grown some balls, first renouncing his US$250 million inheritance to side with Logan Roy over his own grandpa/Logan's estranged brother Ewan (portrayed by James Cromwell); and then surrendering the very documents Kendall used for his checkmate against Logan – where will his fleeting "loyalty" take him next?
While Kendall is currently sitting on the throne, it's uncertain if that will remain the case for long. In the event Logan Roy must once again be the one to decide – which is the entire premise of the show – oldest son Connor Roy (portrayed by Alan Ruck) has been out of the running since the beginning, now providing more sideshow attraction and comic relief than anything else. Which is really what Alan Ruck does best a la Ferris Bueller's Day Off.
Roman has steadily been proving his worth and may earn Logan's trust by offering honest counsel in the later episodes. Maturation seems to be in the books for his overall character development. Meanwhile, Shiv – who you may recall was positioned to take over in season 2 but fell out of favour with Logan in a comedy of errors and sheer impatience – has also ostensibly made amends since. The third season may conceivably entail Logan grooming either Roman or Shiv or both to challenge Kendall. At the very least, it'll depict Logan using both Roman and Shiv as pawns in his Machiavellian game.
Logan re-teaming up with Shiv – perhaps even offering her a second shot at CEO – seems highly likely, especially considering how Brian Cox himself indicated she was in fact the favourite child of Logan Roy:
"You know, like all fathers… It's ironic because I have three sons, I have a son from a different marriage, and I've got a daughter, and one always has a stronger bond with your female child. I don't know why, but you do."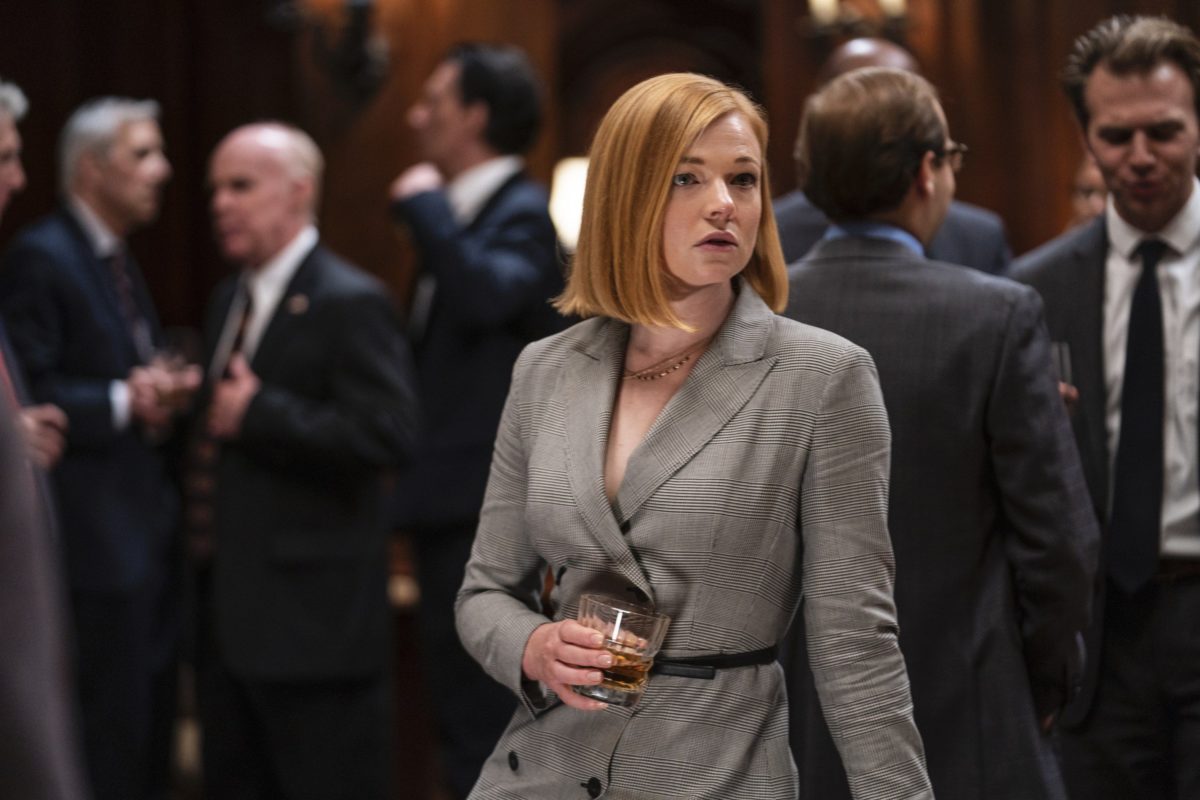 Explicit details are pretty sparse at this moment. For both the outside world and those involved. In another recent interview, Brian Cox revealed he is the only one out of all the cast members privy to what narrative direction Succession season 3 and everything thereafter will take.
"I nearly fell off my chair because Jesse Armstrong never tells you about the next series," Cox told The Hollywood Reporter.
---
---
"We never knew from episode to episode what was going to happen. It's jolly thrilling. That's all I can say."
Kieran Culkin has provided some further insights. Recounting a conversation between himself and Cox to EW, Culkin outlined an undeniable character cycle:
"I told him toward the end of the season… "Well if you look in the first season, [it seemed] that Kendall was going to be his guy, and then he wasn't. Then this year, it seems like Shiv is going to be the guy and now it's starting to look like she's not." And this is before I knew where it was going. I said, "So, maybe next year is Roman's turn."."
"Then, later on, that day to a group of people he goes, "Well, I have this theory…" and he basically just said everything I said. I was like, "You son of a bitch." And people were like, "That's really interesting." But now it turns out that other journalists have had that idea and it's really not that original in the first place, so maybe Brian did come up with it himself as well."
There will, however, be other potential factors to consider in the coming third season of Succession… particularly in the form of new cast members, which means new characters. According to Deadline, Sanaa Lathan will join as high-profile New York lawyer Lisa Arthur, Linda Emond will play senior White House aide Michelle-Anne Vanderhoven, and K-Pop star Jihae will assume the position of leading public relations consultant, Berry Schneider.
Other newcomers will include Hope Davis as Sandy Furness (daughter of Logan's rival Sandy Furness), Dasha Nekrasova as crisis public relations representative Comfry, Ella Rumpf in an unnamed role; plus Alexander Skarsgard as confrontational tech founder + CEO Lukas Matsson, and Adrien Brody as Josh Aaronson – "a billionaire activist investor who becomes pivotal in the skirmish for ownership of Waystar."
When can we expect a Succession season 3 release date?
Succession season 3 has locked in an October 17th release date.
In a year of setbacks and delays instigated by COVID-19, this announcement is quite a refreshing change of pace. Previously, HBO Chief Content Officer Casey Bloys had stated Succession season 3 would premiere sometime during the fourth quarter of 2021 in a "normal world" (which we're obviously not living in).
---
---
More recently, executive producer Georgia Pritchett revealed production for season 3 had only just wrapped up. So you can understand why learning the Roy family would return in just a little over a month's time would be a surprise.
The two-year wait is almost over, folks!
Keen to catch up on the first two seasons of Succession after reading everything we know about the third season? For all our Aussies readers out there, hit the link below to stream it via the domestic counterpart to HBO Max, Binge.