They say nothing is really ever new, only rediscovered. Case in point, we've somehow transitioned from the modern podcast format back to radio dramas with Audible Original Series, The Orchard starring Eric Bana.
In lieu of the usual discussion about his storied career or run of high-profile guest stars shootin' the shit a la Joe Rogan, Bana will grab a mic to portray Detective Adam Durwood – your classic retired "world-wearing police detective and struggling single parent" archetype – who is tasked with investigating the mysterious death of a local teenaged schoolboy, which occurred near the titular apple orchard in regional Victoria. Not entirely unlike the Hollywood star's latest entry to his oeuvre filmed right here in Australia, The Dry.
Co-written and produced by Mike Jones and Mike Cowap, directed by Bharat Nalluri of Life On Mars fame; over the course of 13 episodes, Bana is joined by fellow Aussie actors Magda Szubanski (Kath & Kim), Gary Sweet (Mystery Road), Olivia Deeble (Home & Away), Anna Lise Phillips (Animal Kingdom), and plenty more to bring the slow-burn story to life.
---
---
RELATED: Spotify Data Leak Reveals $100 Million Deal With Joe Rogan Was A Bargain
"When I was asked to do this, one of the reasons I was able to say yes so quickly was because it took me back to when I was a kid and my brother had the War Of The Worlds album, and we would have listened to that a hundred times," says Eric Bana.
"When they pitched this idea to me it really reminded me of that, and this is a genre and a kind of product that's emerging and I think becoming more popular and will lure a lot of really great talent to the idea."
"This idea of creating a world, where someone can just put on some headphones, close their eyes and basically feel like they're watching a film when really they're just listening to it… I think it's a wonderful thing."
"It's a good acting challenge because your approach is actually very similar to working on a film – except you have less tools at your disposal. So you're hyper-focused on the voice work."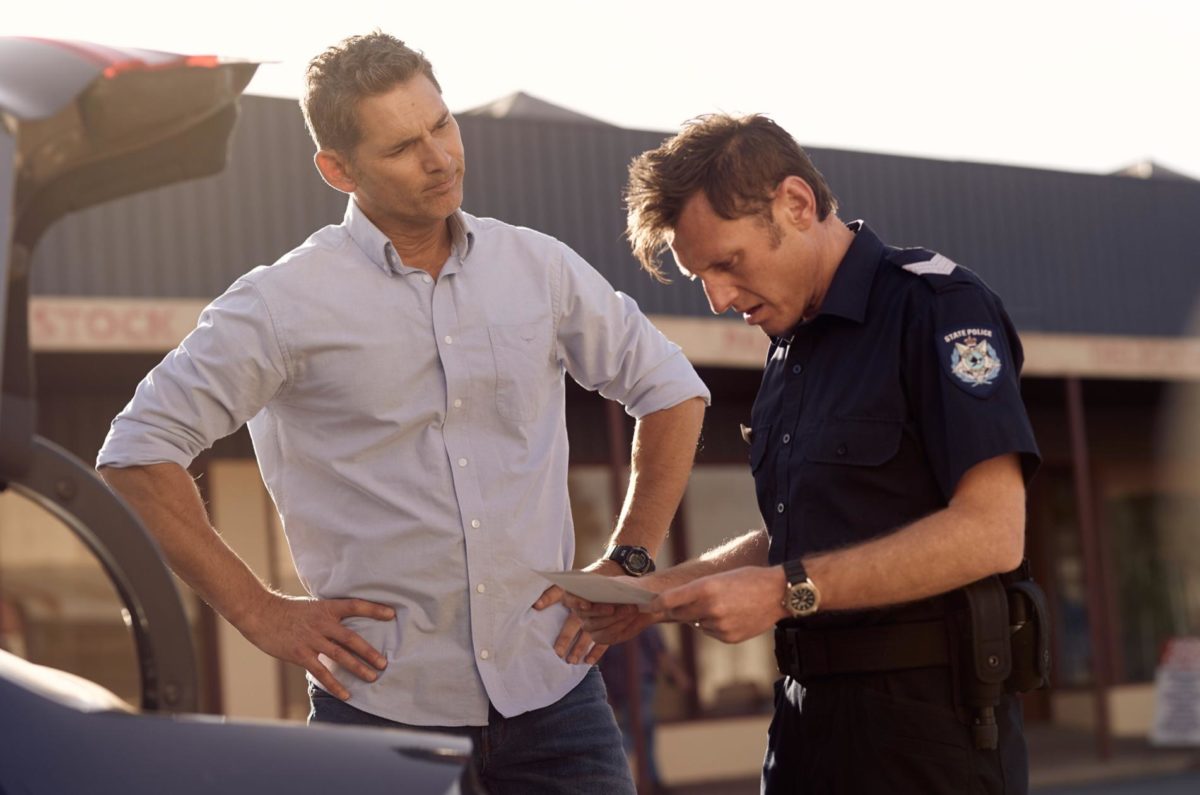 RELATED: 'Band Of Brothers' Podcast Arrives To Celebrate 20th Anniversary
All 13 episodes are currently available via Audible's new Plus Catalogue. Check out the summaries for the first three instalments below:
---
---
Memories of Others
Teenager Thomas Royale meets three girls in an orchard on the grounds of a remote private girls' school. The next morning his cold, naked body is discovered with head wounds and a broken neck. Detective Adam Durwood is reluctant to take the case having promised to quit the force to repair his fractured relationship with his 12-year-old daughter, Lily.
Chasing Figments
Adam must interview the teenage girls who were rehearsing for the school play, Macbeth, with Thomas before he died but meets resistance from the school principal. The delivery driver who found the corpse is equally reluctant to meet Adam as he struggles to cope with what he saw. Adam's daughter Lily's strange behaviour attracts the attention of the school bullies.
Knots & Feathers & Thorns
The school's superiors continue to frustrate Adam's attempts to interview the three girls, but he tracks down Eva Tatiana, the girls' enigmatic and protective teacher, and grills her for some insight into the impregnable dynamics of the private girls' school. Lily, meanwhile, ventures into the apple orchard where she has a haunting encounter.